Hen Party Inverness
Hen Party Ideas Inverness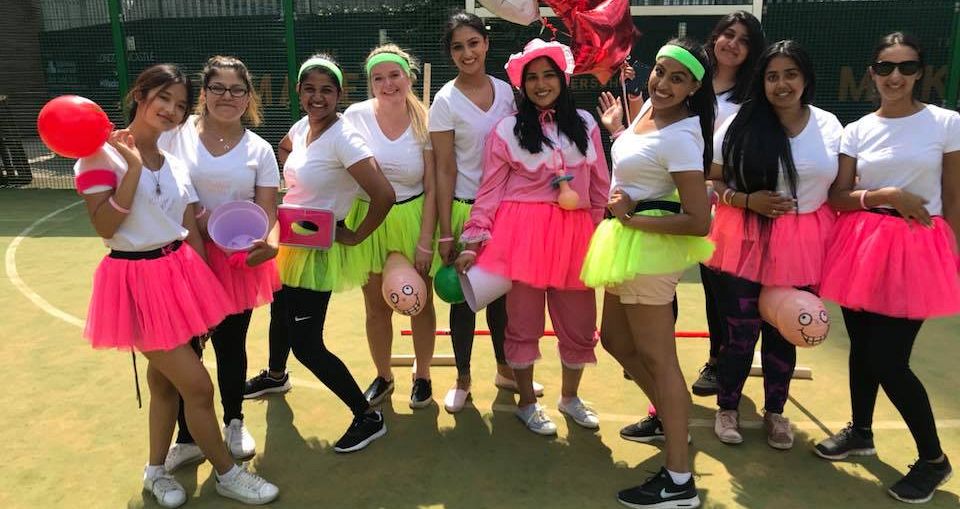 Hen Party Inverness
Inverness is the de facto capital of the Scottish Highlands and has become increasingly popular in recent years with Stag and Hen groups. Inverness is situated where the River Ness meets the Beauly Firth and is the northernmost city in the UK. The area surrounding Inverness showcases the rugged beauty of the Scottish Highlands and as a Hen weekend location it is very affordable. The town itself is very picturesque, with some buildings dating back to the 16 th an 17th Century and being the largest population centre in the Highlands, the nightlife is lively and there are plenty of things to do on a Hen weekend in Inverness.
One of the best things to do on a hen party Inverness is to get outdoors and enjoy the fantastic scenery. You can do this, for example, by coasteering, where you get kitted up with a wetsuit and boots with a helmet and buoyancy aid, so that you can swim, climb and jump along a section of West Scotland coastline in a guided tour, or by climbing and abseiling or for the more adventurous, you may want to try our top selling activity, gorge walking where, in the same kit as coasteering, you explore a river, scrambling up and down waterfalls and jumping into deep pools and sliding down rock slides, all while enjoying the most breath-taking scenery. For lovers of the great outdoors there is no shortage of things to do on a Hen weekend in Inverness.
When you are looking at Hen party ideas Inverness, there is a lot for water sports enthusiasts to get enthusiastic about. You can experience white water rafting down the River Garry, or spend a leisurely half day paddle boarding on one of the nearby Lochs, drinking in the awesome scenery, kayaking on the lochs or in the sea is an option and there are plenty of decent surf spots within easy reach of Inverness if surfing is your thing. If you are stuck for things to do on a Hen weekend in Inverness, then why not get out on the water?
If you want competitive things to do on a Hen do in Inverness, then, again we can help! Do you and the girls want to see who is the fastest over an assault course, or maybe you want to know which team will win in a dodgeball tournament? If you are in the mood for lots of laughter and team sports, then there is the Old school sports day, with games like the egg and spoon race, or it's naughtier alternative, the Olympic Shames and don't forget Go-karting for those who love the smell of petrol. If you think that a bit of competition between the girls will liven up your Hen do, then we have a great selection of competitive things to do on a Hen weekend in Inverness.
If you are after something a bit unique for things to do on a Hen weekend in Inverness, then there is the option for you and your besties to have a go at Curling. For those who have never played it before, Curling is basically similar to a game of bowls on ice. One person slides a polished granite stone towards a circular target on the ice and two other sweepers accompany the stone, sweeping the ice in front of the stone to decrease resistance, to try and influence its path. Curling is played in an indoor ice rink arena and if you want things to do on a Hen weekend in Inverness that you have never done before, then why not try your hand at Curling? Inverness has its own Ice Centre with a curling sheet, as the playing surface is known, and with a little bit of instruction from one of the local experts you'll be curling away in no time flat!
A Crafternoon is always a popular activity with Hen parties and certainly worth consideration when you are deciding what things to do on a Hen weekend in Inverness. If you don't fancy running around in the great outdoors being all competitive, then why not chill out in the comfy indoors with your favourite girls and a few drinks while you learn a new skill or craft. As always we have a good selection of different choices for you, but in essence we provide the venue, the tutor and the materials and you and your ladies take it all from there. We can offer Fascinator making and Lingerie making classes or you can glam it up with a make-up Master class, or maybe scintillate your senses with a perfume making class, where you can design your own scent to take home with you or even learn how to make the perfect Italian pizza with a pizza making masterclass. A crafternoon is one of those things to do on a Hen weekend in Inverness that gives you the opportunity to explore your creative side while having a good gossip with the girls and learning something new.
Our final suggestion for things to do on a Hen weekend is to decide whether you want a Girls Night in, or a Girls Night out, although you could always opt for one of each! Inverness has a good selection of lively bars for a night out and we can always organise guest list admission for you and your group to all the top local nightspots. For the Girls Night in, some Hens prefer just to stay in with some bottles of bubbles and party games, whereas others prefer to spice the evening up a bit with a Cheeky Butler, often in combination with a private Chef for an unforgettable Hen party dinner. Another recent option is the Psychic Hen night, where a renowned psychic gives you and your girls' individual readings. There is no lack of options for things to do on a Hen weekend in Inverness, whether you are staying in or going out, and perhaps that is why it is one of Scotland's more popular Hen weekend destinations.
The Stag and Hen Experience has been creating the best bespoke hen weekends since 2009, so, if you're looking to plan a hen weekend package anywhere in the UK or abroad, get in touch on 01202 566100 or via this email address admin@staghenexp.co.uk and one of our expert hen do organisers will help you put together a fantastic package for you and your group.