Hen Weekend Ideas Bratislava
Free and Cheap things to do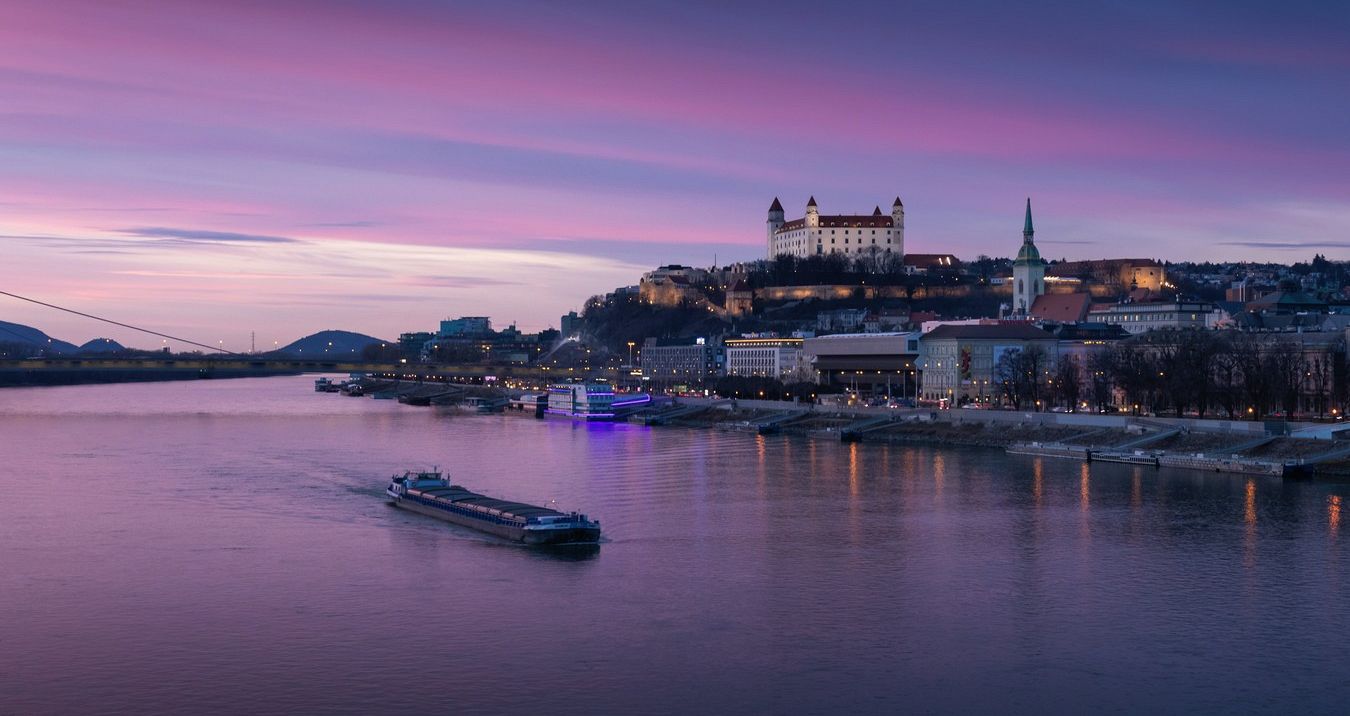 You've chosen Bratislava for your hen do, and you are super-excited about the whole thing. But you want to make sure everyone gets the chance to do as much as possible while you are away, so as well as the pre-booked activities that you've already got selected, you want to pack the weekend with as many things to do as possible. But what else can you do without ramping up the budget for the weekend?
Don't worry, we've got your back.
Below are a list of free (or cheap) things to do in Bratislava that you don't have to pre-book, and are available for everyone to enjoy. They are perfect additions to any Bratislava Hen weekend, so without further ado, let's look at the best free and cheap things to do in Bratislava.
Get Shown around the place
It can be really great to get the chance to be shown around a destination by a local expert, and Bratislava is no different. The great thing is that there are free walking tours a-plenty in Bratislava, with a company called Be Free offering two different daily tours, and a third one on some days as well! These tours will show you all around this amazing city and tell you tales about all areas of Bratislava. You will get to see and experience a wide range of areas of the city, which can also help give you ideas for places you'd like to visit once the tour is over – in short, this is a great way to learn about the city you are spending a weekend in, and you can just roll up and join a tour at one of several starting times (at time of writing the times are 10am, 11am and 4pm for the daily tours, but these times may vary).
Indulge in some retail therapy
I know, technically this option isn't free, instead being something that every person is likely to spend a different amount of money on, but it could be if you just chose to browse! There are lots of great places to do a bit of shopping in Bratislava. For the more classic shopper amongst you there are a large number of shopping malls which quite often have events and exhibits on the weekend, as well as offering a great range of shops for you to visit. But those aren't the only place to go. If you are the sort of person who enjoys a market (and really, who doesn't?), then the open air market on Miletičová Street is definitely worth a visit. Filled with local delicacies, as well as textiles, flowers and souvenirs, it's a destination that will delight all of your senses. There is also the Stará Tržnica Market Hall, which has a weekly farmers market, but often combines this with other markets including antiques, vintage clothes and crafts, meaning it's a perfect place to visit whether you are getting a souvenir for someone else or just one (or more) for yourself.
Take in some nature
Often a big city hen do can be a weekend full of city noise and views, and sometimes you might want to spend a little time escaping back to nature. In Bratislava, there are a couple of wonderful forest areas in the city that are a perfect place for re-claiming your zen calm and having a break from the fast-paced nature of the rest of the city. The first is Koliba, which gives you a great bit of forest to explore (or relax in) - you can also walk to see the TV Tower or kick back and cook something over a fire pit. The other popular option is Železná Studienka which has nature trails and a basketball court – so whether you are looking to relax, to explore or to expend a little energy, a visit to the forest is definitely a wise choice. Both of these can be reached by car or bus very quickly from the city centre, and I can assure you that it is definitely worth the trip.
Head down to the Beach
You may not think of Bratislava as a beach location, but there is a man-made beach on the shores of the Danube that is always popular. Magio pláž often has free activities to take part in, as well as just being a great place to relax and take in the atmosphere. The free activities vary year to year, but in previous years they have included such things as concerts, outdoor films, beach volleyball, bocce ball and loads of other great things.
Take a trip up to Slavín
If you are a history buff, you may already know that Bratislava is one of the few places that still has a monument to Soviet actions in World War Two. The Soviets liberated Slovakia from the Nazis, and Slavín is a monument to this. It's not the easiest place to access, as the walk up to it involves quite a large hill, but it's a beautiful walk and the view once you get there is absolutely outstanding – if you enjoy history or just fancy a good walk, then this should definitely be on your list.
There you have it – just a handful of things that can be done for free or for cheap while on your Bratislava Hen Do. Which ones sound good to you? Have you done any of these before? Is there anything we've missed that is an essential part of any trip hen do package to Bratislava?
If so, get in touch! Let us know what we've failed to include (or any details we may have missed out about those items we have mentioned), and we'll make sure to update and add to our lists of things to do so that everyone can have the best possible Bratislava Hen Do.
If you've looked at this and really fancy organising a Bratislava hen do, then please do get in touch. We can tailor any weekend to suit exactly what you are after, so we will always ensure that your weekend away is absolutely perfect.