hen weekends abroad
Why you should.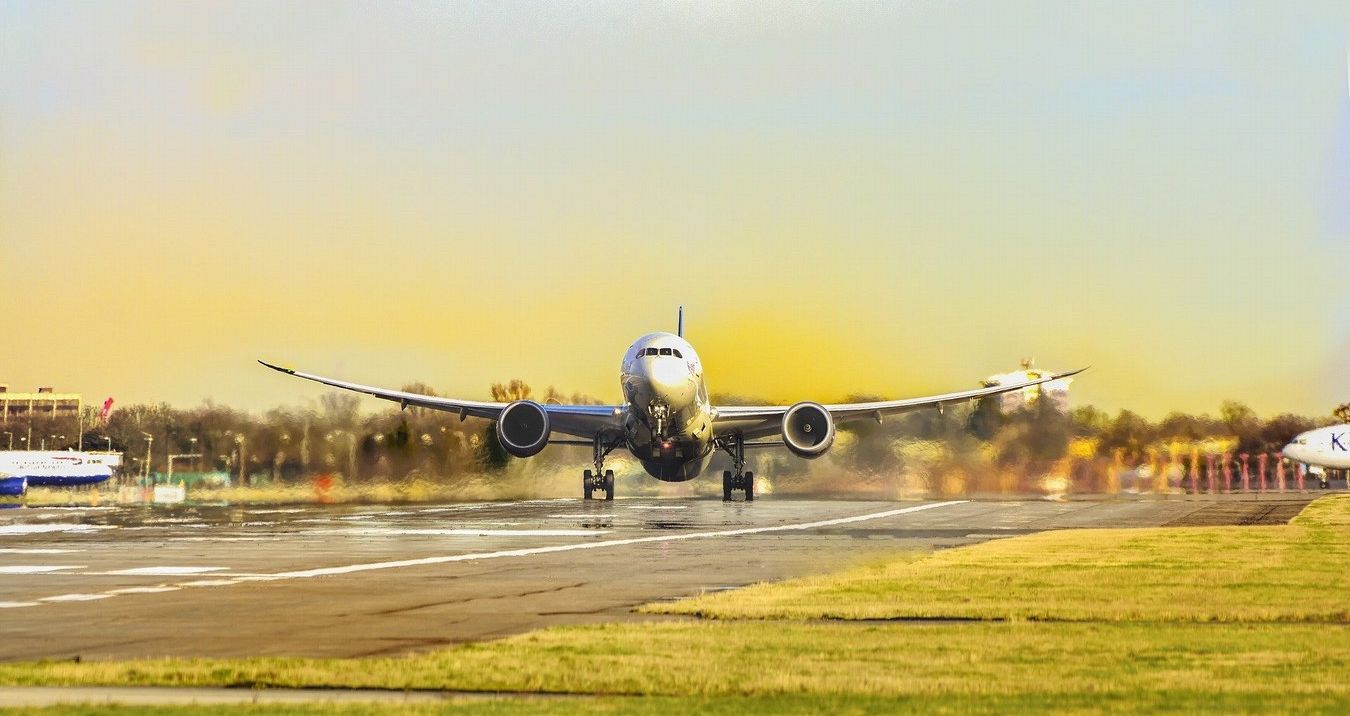 Ten Reasons Why you should have a Hen Weekend Abroad
Should we have a UK hen weekend or should we go for a hen do abroad? That's always one of the first questions that spring to mind when being asked to be the Maid of Honour. For a lot of groups that decision turns out to be quite tricky at the best of times, but since covid, hen weekends and weddings have been put on hold or been held under severe restrictions, luckily now that we're in a situation where the world is slowly settling down into normality, and the travel routes abroad are starting to open up, hen weekends abroad will soon be back on the menu once again. So if you are planning a hen weekend and trying to make that all important decision as to whether you are going to go abroad or stay in the UK, then these are some options to consider as to why a hen weekend abroad might be the perfect fit for you.
10) Airports let the party start sooner
Part of the fun is the travelling to, this is a key reason as to why a hen weekend abroad is better than one in the UK. Whenever you are going away, you want the party to start as soon as possible. If you drive to a UK destination, the party won't TRULY start until you arrive (because some more suckers always have to be the drivers). However, if you are getting on a plane, then from the moment you set foot into the airport you'll be greated with some duty free shopping and numerous bars an restaurants to help you get into the hen party spirit, chatting over a cocktail or bottle of fizz whilst catching up means that your hen weekend starts a lot earlier!
9) Short flights are better than long drives
Following on from the last point, going abroad also cuts down on the time you are travelling – especially if your UK option is a big drive away from home, or if you are all meeting from multiple areas of the country.
8) No chance of bumping into someone you shouldn't
Some people end up staying reasonably close to home for a hen do, which can cause problems – we've all been on a hen weekend where someone runs into a boss / co-worker / ex / someone they should be polite around, but the person in question is several cocktails in and ends up saying something that they later regret. The advantage of going abroad therefore is simple – you won't see people that you don't want to see on your hen weekend!
7) Sand
This is only this low on the countdown because it's not exclusive to destinations abroad (after all, there are plenty of nice beaches in the UK and not all abroad hen weekend destinations are beachside). However, when you couple it with the idealism of having Sun as well as Sand (and we talk about that further down this list), then the idea of beaches abroad suddenly seem much more appealing, especially if you consider beach clubs and lounger service!
6) Getting a Tan
Again, just like the previous point on this list, there's no guarantee of getting a tan at all European hen do destinations, but for those that give you sun and sand, the realisation that you can relax on a beach and top up on your tan while still having a cocktail or two and celebrating the forthcoming wedding of one of your best friends, will add to your long list of reasons why going abroad for the hen weekend is one of the best ideas you've ever had.
5) Fabulous Food
Going abroad will provide a great range of culinary options that just wouldn't exist if you stayed in the UK. Most hen do destinations abroad will offer the perfect balance – a selection of items for you to try, while also providing some of the staple foods that you would get anywhere in case none of the new foods on offer take your fancy. Whether you are eating some perfect German sausage, trying some traditional Spanish Tapas or wrapping your lips around a Prague Tredelnik (a sugary doughnut cone that is out of this world), you'll definitely find a new favourite or two on your hen weekend abroad.
4) Beautiful Foreigners
There's an old saying (that I'm sure you all know) that says "The Grass is always Greener on the other side", and that's always true. Things that you can experience every day are inherently less exciting than things you can only ever experience occasionally. And that logic is a big part of why people from different countries often seem more attractive than those from the same place as you. After all – Americans love English accents, the English love Mediterranean bodies etc – and whether or not anyone on the hen do is single and in a position to flirt, just the ability to watch some beautiful eye candy is a perfectly viable reason to choose a hen weekend abroad!
3) Holiday Atmosphere
It doesn't matter how long you are away for – whether it's two days or five – but you can't argue with the simple fact that the very act of getting on a plane and ending up somewhere that is very different from your home creates an entirely different atmosphere than piling into a car and driving on motorways for a couple of hours. So if you want a hen weekend that brings with it a girls holiday vibe, then going abroad on your hen weekend is definitely a great option.
2) Sun
The UK doesn't have the best relationship with sunny weather. Look out of the window as you are reading this, and the odds are that it's either not sunny at all, or it is but there is a threat of rain / a gale force wind blowing / something else about to happen that will ruin the perfect sunny weather you are desperate for. With most of the European destinations we offer, the weather is so much better than the UK, so you'll never be starved for sun. So escaping the UK for a hen weekend abroad makes perfect sense.
1) You can get even more bang for your buck!
There's always the perception that going abroad is going to end up costing you more than staying in the UK, but that's a perception that is quite often untrue. Yes, you have to pay for flights, but the low prices of accommodations, activities, drinks and food in many of the popular European hen do locations mean paying a little bit extra to get there is immediately offset by the savings you'll make once you've arrived. Especially if you compare the costs to the cost of a weekend away in some of the UK's big cities!
Hopefully this list has helped you realise that a hen do abroad is definitely worth investigating further – why not get in touch with us so that we can price something up and get you prepared for the best hen do you can possibly imagine.
The Stag and Hen Experience has been creating the best bespoke hen weekends away for over 12 years, so, if you're looking to plan a hen weekend package anywhere in the UK or abroad, get in touch on 01202 566100 or via this email address naomi@staghenexp.co.uk and one of our expert hen do organizers will help you put together a fantastic hen do for you and your group.