Hen Weekends for ladies that lunch
Because, why not!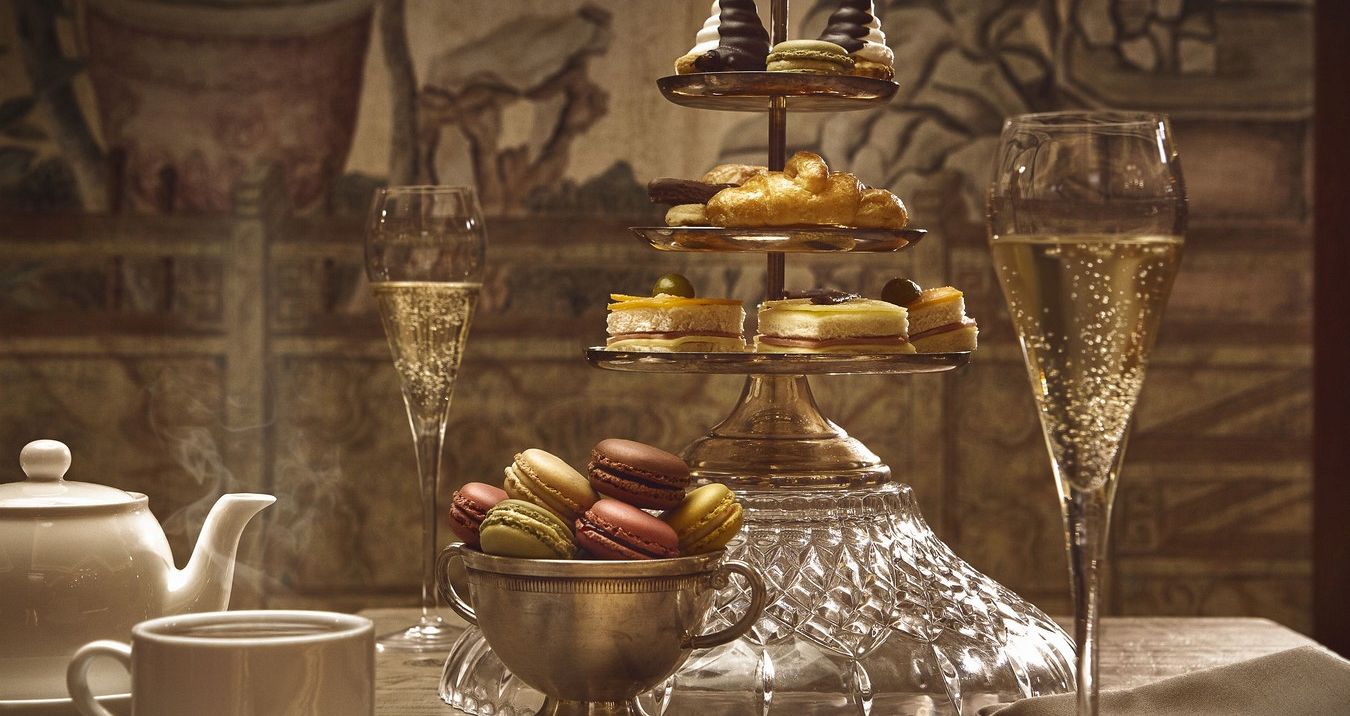 The best Hen Weekend activities for Ladies who Lunch
Food and drink can be a hugely important part of a Hen Weekend. Not just what meals you eat before you go out on the town, but also as part of your activities and entertainment. Food and drink can be the basis of some of the best activities you can take part in, so for the ladies who like to lunch we've put together this little list of the best options we have available to you. So sit back, relax and sip your drink while you read, and then make a choice as to which of these sound perfect for your hen weekend.
Cheese Tasting Hen Weekend
One of our more unique activities, this tasting afternoon has been raved about by everyone who has tried it. With cheese being the tasty and varied food that it is, nothing beats the chance to try a great selection of the best savoury food in the world and you'll also get to try some amazing wines alongside it. Sounds too good to be true right? Well, its not. If you are having an Amsterdam Hen Weekend then Cheese Tasting is a shoe in for one of the best activities you'll ever take part in.
Pizza Making Hen Weekend
There's an old saying – "There's no such thing as a bad pizza" – and that may be true, but there is such a thing as an excellent pizza, and it's well known that the best pizzas are the ones you make yourself. This extensive pizza making activity will let teach you to spin some dough and then help you to match the toppings to create your most perfect pizza. The best part is, once you've made it, you'll get to cook it and then eat it – so you can share and try the creations that the rest of the party have made, while simultaneously having a lovely meal before you go out on the town – what more could you want?
Hen Weekend Afternoon Tea with Unlimited Prosecco
I know that some of you will have read the words "Unlimited Prosecco" and already have decided that this is your kind of activity, and that's a very sensible reaction to have. This is a brilliant activity that will satisfy your tastebuds and your thirst with a huge spread of great food and drink. You'll get to relax in beautiful surroundings with your friends, and tuck into a great spread of sandwiches, cakes and more. And to top it all off, the Prosecco will be flowing for two entire hours – no matter how much you pour, your glasses will always be full, and isn't that just a perfect way to spend an afternoon?
Cupcake Making Hen Weekend
Cupcakes are a food that has had a surprising renaissance of late. These little, perfectly iced, tastes of heaven are everywhere nowadays, and while it's fun and satisfying to eat them, it is even more fun to make them for yourselves. This class will let you and the girls get busy in the kitchen to make the most perfect cakes you've ever eaten. You'll make and decorate them before getting to do the best bit – eat the cakes straight out of the oven.
Gin Cocktail Masterclass Hen Weekend
Who doesn't love Gin? As a drink it has soared in popularity over the last few years, and with this being a hugely popular drink it is only right and proper that you get a chance to mix it up in a variety of methods. This clever thinking led to the birth of the Gin Cocktail Masterclass, and easily pushed this innocuous activity high in the desirability stakes for many hen parties throughout the country. You'll learn how to mix popular cocktails – everything from a Gin Fizz to a Tom Collins and more in between.
Chocolate Making Hen Weekend
Chocolate. One of the most popular sweet foods of all time, and one that has a huge number of varieties – bars, coins, eggs and the best option of all – chocolate truffles. The most perfect form of chocolate, truffles are the tastiest and best way to eat it, and what's more satisfying than eating something you made yourself? Well that's a real option here with our amazing Chocolate Making activity. Available throughout the UK, this is one of the best and most popular activities we offer.
Medieval Banquet
For an extravagant event such as a hen weekend, you need to have an extravagant meal to go with it, and do you know who knew how to throw extravagant meals? The royalty of medieval times. Piles of roasted meat, fruits and vegetables will be available to you while you enjoy some classic medieval entertainment and quaff some of the finest wine you've ever drunk out of a goblet. This is one of those mealtimes that will live on in infamy, and is sure to be a memorable night out for all concerned.
All of these food and drink options are just a drop in the bucket of the options we have available to you. As well as the options I've listed here today, we have many more that are easy to book and that are all just as popular. So whether you are just looking for a light lunch or a big meal, a curated experience or just something new to try, we can arrange that for you.
I could go on listing activities that we offer that are to do with food and drink for pages and pages more, but I'm sure you're all super keen to get on and get a hen weekend arranged so that you can try them all out yourselves – and you can! Just give us a call and we'll get your perfect hen weekend quote for you straightaway so that you can find yourselves making chocolate and tasting cheese before you know it.
And don't forget, eating and drinking with friends is one of the absolute best activities you can take part in, and it absolutely should be an important part of your perfect hen weekend package.
If eating and drinking is your perfect dish (I know, awful!) get in touch on
01202 566100
or via this email
sarah@staghenexp.co.uk
and one of our hen weekend specialists will help you put together the perfect hen weekend package.