How to organise a Hen do
Useful tips.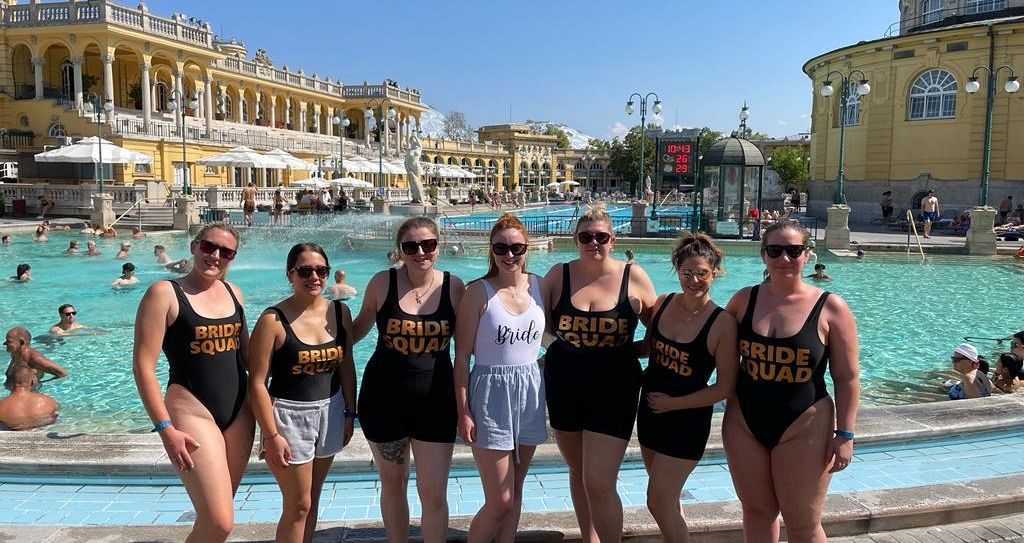 How to organise a hen do
The pressure is on! It's down to you to organise a Hen do. If you get it right you will be a legend in the eyes of your fellow Hens and most importantly the Bride to be, your bestie who has chosen you to stand by her side on her big day! If you get it wrong, however, you are in for a bit of a rough ride, with your fellow Hens and with your bestie who you've just let down! So the pressure is on and fortunately we are here to help. We know exactly how to organise Hen dos. We've been organising legendary Hen weekends for over twelve years, so if you want to know how to organise a Hen do, we've got some helpful advice for you to help make it all run smoothly.
Step one of how to organise the best Hen weekend ever is the guest list. Is this going to be just a small intimate group for the weekend, or does the bride want a big crowd of friends to celebrate her upcoming nuptials? You are going to need to know exactly how many people are coming along before you start booking anything and you are going to need to know who is coming in order to collect deposits and payment for the bookings that you will be making. The sooner you can get the guest list together the better, as the earlier you book, the better the deals you will get on activities and accommodation. You will need to liaise with the Bride to be for this, as of course it is her Hen weekend and her friends who will be attending.
Step two of how to organise a Hen do is to set up a WhatsApp group, or something similar, with all the participants, so that you can all communicate together, this way you can relay information and make any group decisions that need to be made. When you are looking at how to organise a really memorable Hen party, communication is vital.
Step three of how to organise an amazing Hen do is to set the budget and keep to it. If you know how much each person can afford then you won't have the situation where you book a holiday for 12 people and 5 drop out because they can't afford it. If you can find out from the other ladies over WhatsApp what they all consider affordable then this should minimise drop outs. As the saying goes, the more the merrier.
The next step in how to organise a Hen do is to decide where and when you want to go. This decision is heavily influenced by the bride, as of course it is her party, but other factors such as budget come into play. Marbella in July or August is far more expensive than Tenerife in May, Brighton in the summer time is far more expensive than Newcastle in April. Have a discussion between yourselves and work out when is best for everyone to get time off and take it from there. The best advice on how to organise a Hen do we can give is to make your decision and book it as far in advance as you can, as the earlier you book your hen house, hotel and/or activity, the better prices and timeslots for activities you get. When you are going about how to organise a Hen weekend, the best advice we can give is to make sure you get it all booked at least 6 months to a year in advance.
The next decision to make is to decide what type of accommodation you want. Would you prefer hotel accommodation, serviced apartments or would you prefer to rent a private house. Serviced apartments and cottages give you a lot more privacy and scope for girls night in activities such as Cheeky Butlers and Private Chefs, whereas with hotels you will be mostly based in the city centre, nearer the buzz of the nightlife, although we should mention if you want a Spa hotel, they are sometimes situated a little further out from the centre.
Once you know who is going, how much you have to spend, where and when you want to go and what type of accommodation you want, the next choice you have to make in how to organise a Hen do is what type of activities you want to do. Would you prefer more high octane activities like go karting, quad biking or 4x4 off road driving or more active activities. like Inflatable Games and Old School Sports Days? Do you just want a meal, a few drinks and a night out or would you prefer Party Buses, strippers and VIP booths in the nightclubs? It is very much down to budget, but we offer a wide range of activities in all of our hen weekend destinations, delivered by tried and tested, trusted suppliers
Now that you know exactly what you want to do, the final step in how to organise a Hen do is to get on your computer and send an e-mail request for a quote to us at the Stag and Hen Experience. We will return to you a quote as close to your desired budget as possible. We are more than happy to liaise with you and adjust our package to meet your requirements and when you are satisfied a small £40 deposit secures the package for you, and we will then provide you with a fully bonded account for your ladies to pay their individual deposits 14 days later to secure their places. Once this is done the balance needs to be paid 8 weeks in advance of travel and then you are off on the Hen weekend of a lifetime, with all the kudos that comes with successfully organising it! So there you go, if you want to know how to organise a Hen do, work out how many of you there are, what you want to spend, where and when you want to go and what you want to do, then get in touch with us and we'll do all the hard work for you!
The Stag and Hen Experience has been creating the best bespoke hen weekends since 2009, so, if you're looking to plan a hen weekend package anywhere in the UK or abroad, get in touch on 01202 566100 or via this email address admin@staghenexp.co.uk and one of our expert hen do organisers will help you put together a fantastic hen weekend package for you and your group.