How to Organise Stag Dos.
It's easy when you know how.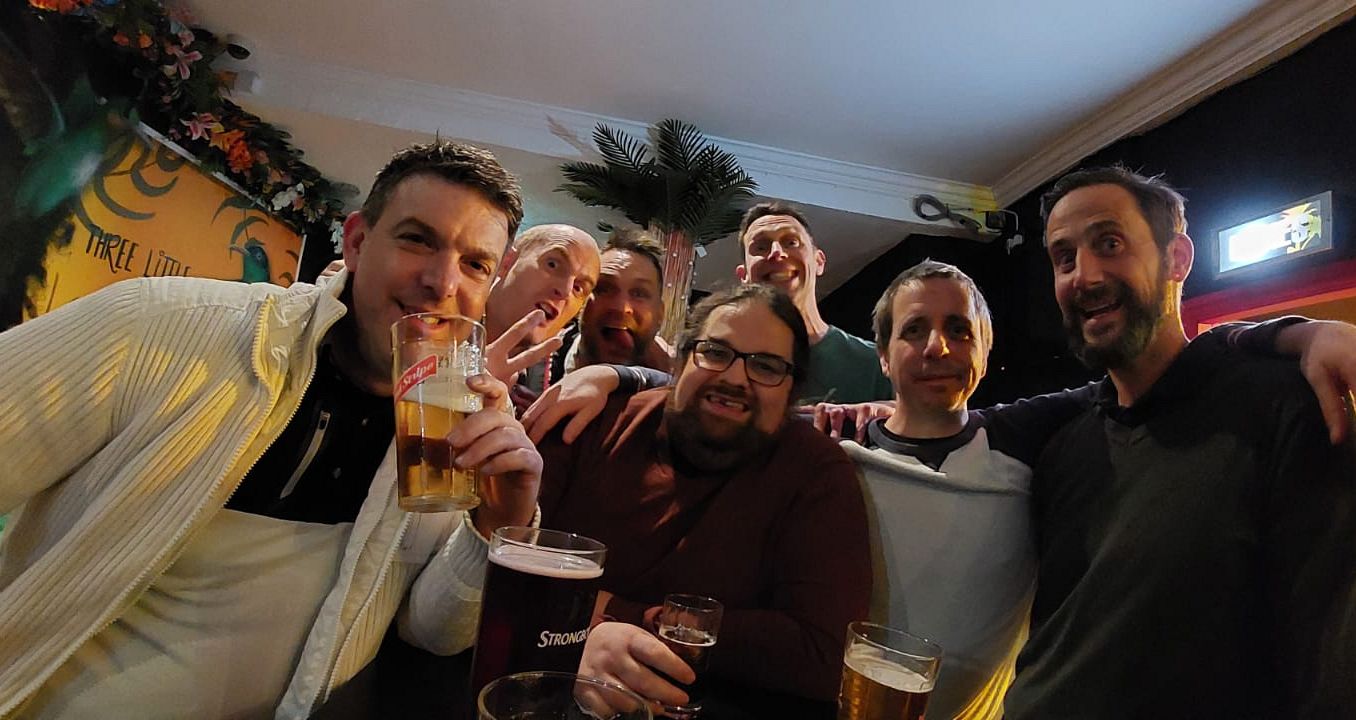 How to organise stag dos.
Your best mate is getting married and it's fallen on you to arrange the Stag do, but you don't really know where to start? Our helpful guide should take all the hassle out of organising what is essentially a lads holiday! When you are looking at how to organise a Stag do, planning is all important, winging it will generally result in disappointment, so make sure everything is sorted out well ahead of time. It's a daunting task, but never fear, because we at the Stag and Hen Experience are here to help, with our handy guide for "How to organise Stag dos".
The Guest List
The first thing that you need to think about when you are looking at how to organise a Stag do is the guest list. This is the really fun part. Some guys will confirm everything with you, pay up on time and generally not be a nuisance to you; however they are very much the minority! Some will show interest but will be reluctant to confirm anything, some will be really keen from the start and pull out at the last minute and some will ghost your emails and calls but still be expecting you to book a place for them! We strongly advise that you will need to set up a WhatsApp group or similar, so that you can make collective decisions and disseminate information.
Where and When?
Once you've got a fair idea of how many of you are going, the next stage in how to organise a Stag do, is to work out where and when you want to go. Will it be a boozy Stag do in sunny Spain or will you keep it more domestic? Do and the lads fancy a weekend in the big city or in a seaside holiday resort? If the Stag doesn't have a clear idea of where he wants to go, it's worth throwing it open to the group for a collective decision in your WhatsApp group.
How much to spend?
Now that you have the location and dates for your Stag weekend, the next step in how to organise a Stag do is to set the budget. This requires honest communication as you don't want to get overexcited and book something that's too expensive and price a load of the guys out of a holiday. Work out amongst yourselves what you can afford and then you can decide whether you are going to go budget, mid-range or expensive and also get an idea of the sort of activities that you can afford.
Where to Stay?
Now you know how many of you there are, where and when you want to go and how much you want to pay, the next decision to make in how to organise a Stag do is what hotel you are going to be staying in. A lot of this is down to your budget, whether it's Travelodge or a Leonardo, but you will also get much better prices from the hotels if you book early. Some people like to book apartments and private houses for the weekend and if this is you make sure you know what sort of damage deposit you will have to pay on check in. If you are on a city break, we always recommend looking for a hotel within 1-2 km's of the city centre, because you don't want to be catching taxis everywhere all weekend. Getting the right hotel is always a very important factor when looking at how to organise a Stag weekend, so it's always worth having a look at reviews on TripAdvisor and Google to get an idea on what you are letting yourselves in for!
What to do?
The next thing to look at when you are working out how to organise a Stag do is what activities you want to do on your Stag weekend. Will you settle for the perennial Stag do favourites such as Go-karting or paintball or do you have something more unusual in mind? There are a massive range of options ranging from skydiving to guided pub crawls, electric shock football to surfing lessons. When you are looking at how to organise a Stag do there are absolutely no shortage of activities to choose from, but two of our top tips for organising a Stag do is to make sure that you book early, to ensure that you get the best slots and don't miss out completely and always check the reviews of your chosen activities to make sure they will meet expectations. When you are thinking about how to organise a Stag do, we would recommend that you don't try and cram too many activities in as you want to be able to enjoy your weekend, without constantly hustling to and from events.
Once you and the guys have decided on all the details of where you are going to stay and what activities you are going to do, it is worth checking where those activities are. Generally paintball venues and Go karting tracks are well outside of the town or city centre, as of course are activities like shooting and Quad bike racing, so it is worth checking on distances between your hotel and your activities and where you have to travel significant distances it is always worth looking at booking a local minibus service for transportation as a more economical option than taking taxis.
How does everyone pay?
Once you have worked out all the details of what you want to do for your Stag weekend, the next stage to deal with in how to organise a Stag do weekend is what payments you will need to make. You will generally need to pay deposits when you are booking your hotels and activities and you will need to find out when they expect final payment as well. Make sure you have made careful note of dates when payments are expected as you don't want to lose the dates you have booked. You're going to have an awful lot of fun getting the money in! Even though you will have made sure that everyone knows when the money needs to be paid by, you can expect to be messed around by a few late payers, its' all part of the experience of organising a Stag do weekend!
Let us do it all for you!
If you are wondering if there is a way how to organise a Stag do which is a little bit easier than the one described above, there is! All you need to do is decide where and when you want to go and contact us! With over 12 years' experience in how to how to organise a Stag do we have an unrivalled database of quality suppliers and hotels, low deposits and easy payment plans to take the pain out of organising your Stag do weekend for you.
The Stag and Hen Experience has been creating the best stag weekends away since 2009, so, if you're looking to plan a stag weekend package anywhere in the UK or abroad, get in touch on 01202 566100 or via this email address admin@staghenexp.co.uk and one of our expert stag do organisers will help you put together a fantastic stag do for you and your group.