Lesser known Stag do city breaks abroad
Go off the beaten track for some bargains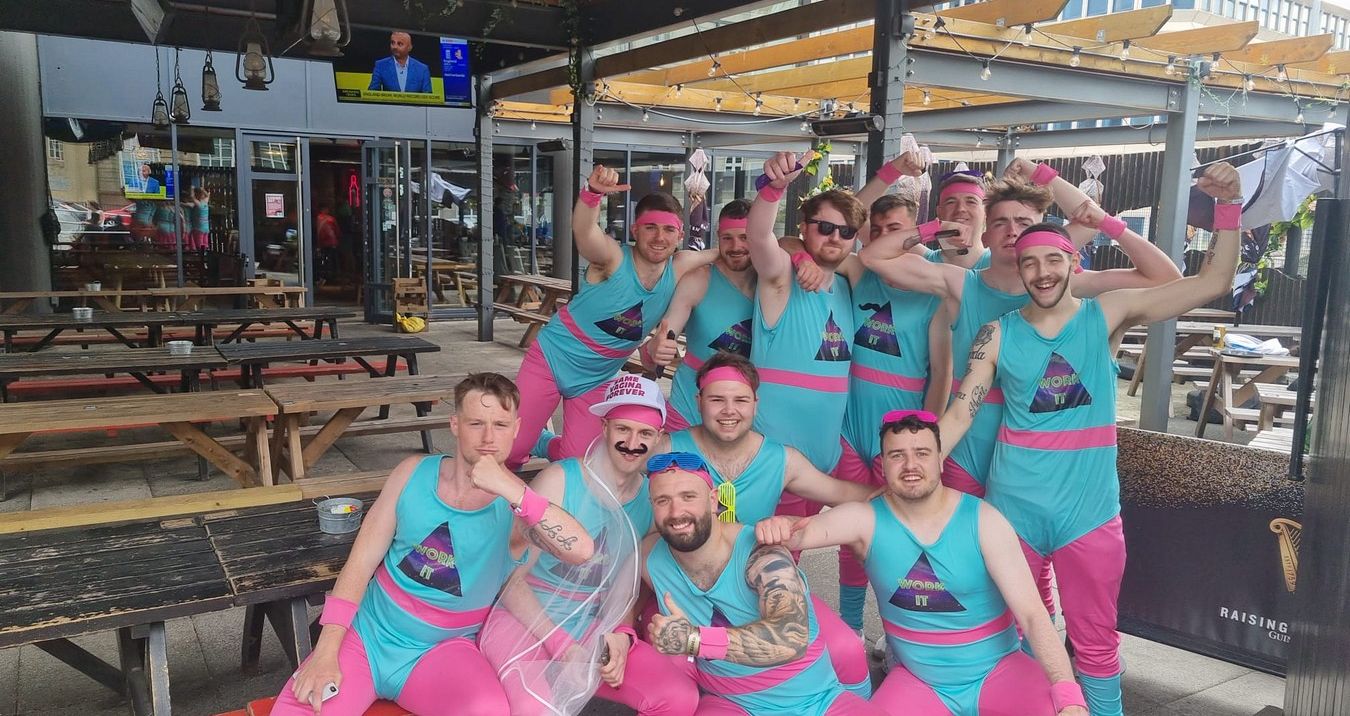 Lesser known Stag do city breaks abroad
A Stag do city break abroad is always a great idea because there's always a fantastic choice of accommodation, not to mention the plethora of activities to do during the day as well as after dark. If you decide to have your stag weekend in a major European city such as Madrid or Amsterdam the actual price can sneak beyond your budget when you start adding in 'on the ground' expenses such as meals out and the obligatory beer or two. Don't panic, however, because you don't have to give up on your stag do plans for adventures with the lads in foreign lands, there are plenty of off the beaten track Stag do city breaks in Europe where you can get much more for your money and have just as much fun, if not even more so. Here at the Stag and Hen Experience, in our usual helpful way, we've put together for you our selection of lesser known Stag weekend city breaks abroad.
Ljubljana
When we're thinking of lesser known Stag do city breaks abroad, the first name that bubbles to the surface, for us, at least is Ljubljana. Ljubljana (Loo-be-ah-na) is easier to pronounce than spell, but also the capital of Slovenia, a small nation of dramatic mountains and picturesque lakes, nestled between Italy, Austria and Croatia. While not necessarily super cheap to visit, Slovenia is certainly a lot more affordable than some of its European counterparts and offers a lot more value for money. Ljubljana itself is not a large city, but boasts beautiful, green parks and a pedestrianised medieval Old Town with some architecture dating back to the Romans and in 2014 was voted Greenest City in Europe. With warm summers and cold winters, Ljubljana offers epic nights out whenever you go with a great selection of bars, restaurants, nightclubs and friendly Gentleman's clubs to choose from. Ljubljana gives you and the lads a chance to try some amazing activities such as shooting .44 Magnums and Walther PPKs or white water rafting and even skiing in the winter and is a great all-rounder for our selection of lesser known Stag do city breaks abroad.
Zagreb
Our next choice, which we think absolutely has to make the cut for our guide to lesser known Stag do city breaks abroad, is Zagreb. Zagreb is the capital of Croatia and is another city with a rich heritage dating back to the Romans. One of the best things about Zagreb is that the cost of living is extremely cheap so it offers brilliant value for money for a Stag weekend city break. There is a large amount of decent quality affordable stag do accommodation available and a really good selection of activities to keep you and the boys amused. If you like winter sports like skiing or snowboarding, Zagreb gives stag dos the opportunity to enjoy activities rarely offered in the UK, or at least extremely seasonal, or if water sports are more your thing there is wake boarding and white water rafting that you can have a go at. The nightlife in Zagreb is awesome and to help you make the most of it we can offer guided bar tours with an English speaking guide to translate for you and make sure you get to the nightclub or gentlemen's club after, very handy in a new city where a language barrier could be an issue. With amazing scenery, great nightlife and loads of activities Zagreb is a highly recommended destination in our guide to lesser known Stag do city breaks abroad.
Sofia
The next pick for lesser known Stag do city breaks abroad is Sofia, the capital of Bulgaria and its largest city. A Stag weekend in Sofia is one full of exciting possibilities regardless on what time of year you want to go. In the summer months you can enjoy outdoor activities such as quad biking or wakeboarding or maybe even Bungee jumping if you are feeling the need for some adrenaline pumping action, whereas in the winter you can take a trip to the slopes of the nearby Vitosha mountain where you and the guys can have a blast on snowmobiles for a bit of high octane fun. Sofia has a banging nightlife with loads of bars, clubs and Gentlemen's clubs, whilst also offering exceptionally reasonable prices making it a easy choice that really deserves it's place on this list.
Bratislava
As the capital city of Slovakia, Bratislava is a great addition to our lesser known Stag do city breaks abroad guide. Partyslavia as it's affectionately known, sits astride the River Danube, at the feet of the Little Carpathians, it is bordered on one side by Austria and on the other side by Hungary, making it the only national capital city in the world to be bordered by two sovereign nations. Bratislava has a fantastic cultural and architectural heritage dating back to the Roman Empire, who introduced the vines which flourish so well around the city. Bratislava has become more popular with Stag dos over recent years and when you go there you will understand why. The nightlife is out of this world, the Castle is awesome, there is plenty of decent quality, affordable accommodation and all in all Bratislava is a tip top choice if you are wanting lesser known Stag do city breaks abroad.
Valencia
Moving away from central Europe, if you are looking for a Spanish destination then we would have to recommend Valencia in our guide to lesser known city breaks abroad. Valencia is a great sta weekend destination if you are looking for a budget sunny Spanish beach holiday with a bit of culture thrown in to the mix and provides a much quieter and reasonably priced surroundings that traditional tourist traps such as Madrid and Barcelona offer. Whilst it is a lot more chilled out that doesn't mean that Valencia doesn't have a vibrant and lively nightlife for you guys to get involved with, because it does, with a selection of nightclubs varying from the sophisticated and expensive to the more cheap and cheesy. Valencia has some amazing beaches for you to enjoy if you go during the scorching summer months and if you and the guys fancy as catamaran cruise this is always a really popular activity and a great way to spend the afternoon. Valencia has to make our pick for lesser known Stag do city breaks abroad because of the combination of lots to do, lots to see and great nightlife, all at reasonable prices, in the sunshine. How can you go wrong?
The Stag and Hen Experience has been creating the best stag weekends away since 2009, so, if you're looking to plan a stag weekend package anywhere in the UK or abroad, get in touch on 01202 566100 or via this email address admin@staghenexp.co.uk and one of our expert stag do organisers will help you put together a fantastic stag do for you and your group.