Liverpool Hen Do
What else to do on your Liverpool Hen Do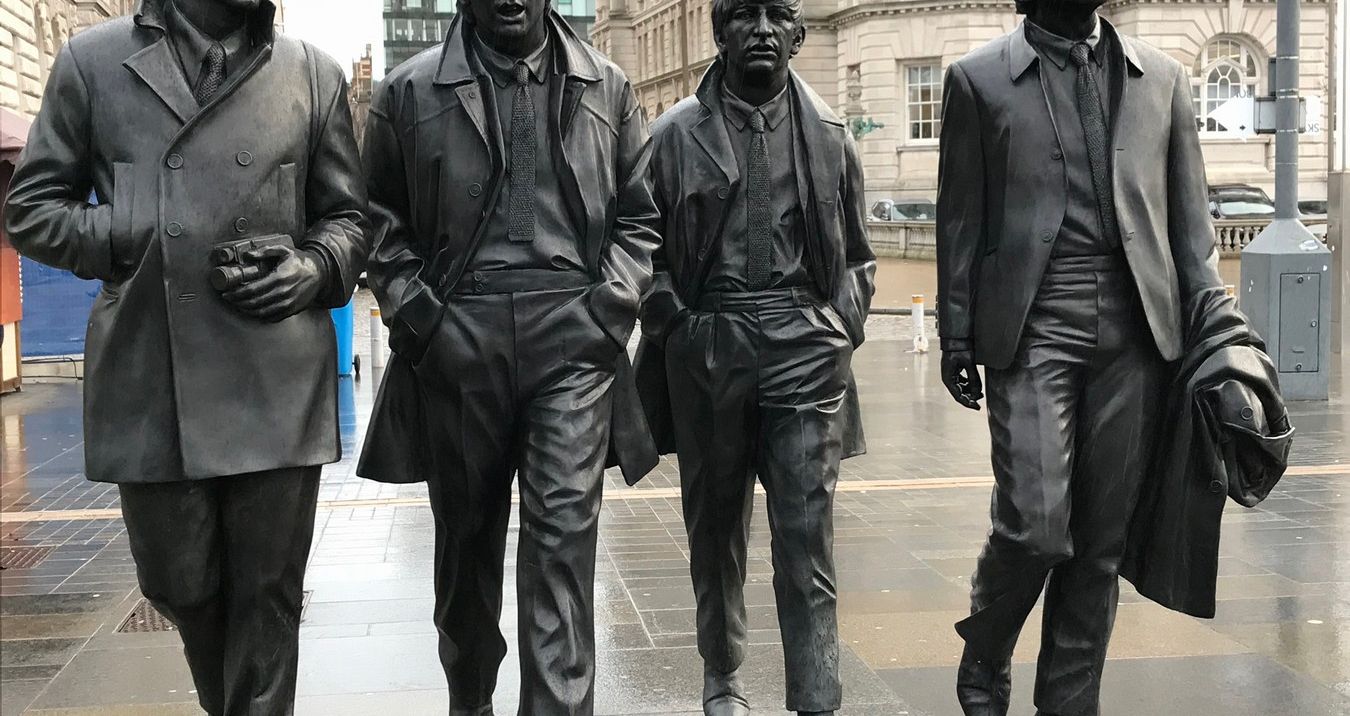 5 more things to do for your Liverpool Hen Do
Liverpool, famous for the fab four, Liverpool FC and a wonderful accent. This former European City of culture also plays host to a large number of hen parties, it's so popular that people travel from across the country to go there to celebrate their upcoming nuptials. What makes Liverpool so popular, you ask? Well, there's is so much more to Liverpool than just a lively nightlife, friendly locals and a fantastic selection of activities, it's jam packed with things to see and do when you're not getting ready for a big night out. Here are our top 5 things to see and do for your Liverpool Hen do.
Liverpool One – Over 40 acres of retail therapy
I could waste a whole weekend here, Liverpool One is a redeveloped part of Liverpool housing over 40 acres of retail therapy and is the largest open air shopping centre in the UK. It has everything you want from a shopping centre and more besides. Designer shops like Ted Baker and Karen Millen grace the high street, along with a great choice of eateries offering everything from afternoon teas to restaurants offering full bodied A La Carte menus, however if you're more budget conscious there's top level chain restaurants there as well, there really is something there for everyone. It even has it's own cinema and 36 hole adventure golf centre! Liverpool One is definitely worth a visit with the girls because, hey who doesn't like shopping eh!
Cavern Club – Music Folklore
Cavern Club – Made famous by the Beatles after they made their first album in 1961, or was it The Cavern Club that made the Beatles? Either way it turned out to be a match made in heaven and put both firmly on the map. One, arguably one of the most influential bands of all time and the other has gone down in folklore as the venue where it all started and is probably the most famous club in the world. The Cavern club was opened in the 1950's and thrived all the way to the 70's when British Rail started development for the new underground. The Cellars were left whilst the above ground buildings were demolished and it was only in the 80's when it was brought back to life and still today it remains true to its roots as a live music venue, the huge archways arches decorated with music memorabilia past and present. This is an intimate venue and you can't help feeling a huge sense of cultural history as you walk in, take in the stage and see where it all began for one of the greatest bands of all time. If you're going to Liverpool on your Hen Weekend, it's definitely worth a visit to experience the vibe.
The Tate Liverpool – Cultured and refined
A 'what to see and do' listicle in Liverpool wouldn't be complete if it didn't contain at least one Art Gallery or museum. The Tate Liverpool is both, and is set amongst the red brick redevelopment of the famous Albert Dock, which in itself is well worth a visit, with its selections of shops, cafes and restaurants. The Tate Liverpool not only houses a beautiful, thought provoking exhibition of modern art, but it also comprises a collection of British artwork dating from the 1500's. It's opening was so significant it was even covered by the BBC. Whether you're a fan of art or not, its definitely worth a perusal, you never know, you may come out having found a new love!
Other museums are available and they include The World Museum, The Museum of Liverpool, The Beatles Story, the International Slavery Museum and last but not least the Walker art gallery.
Chinatown Gate – Architectural Marvel
When someone mentions Chinatown to you, you may immediately think about London, however, it's Liverpool that is home to the oldest Chinese community, not only in the UK but also in Europe. Filled with markets, Chinese Restaurants and supermarkets, this part of Liverpool is really a home away from home. Much of the architecture has Chinese influence and at the forefront stands the Chinese arch or Paifang. This architectural marvel was designed with the help of the local community and it stands as one of the largest multiple arch designs outside China. Workers were brought in from Liverpools twin city, Shanghai to construct the building and it contains over 200 hand crafted Dragons symbolising the good fortune between the two cities. It really is a sight to behold in amongst Liverpool's other architectural masterpieces.
Liverpool Cathedral – Speaking of Architecture
Liverpool Cathedral is regarded as one of the greatest buildings of the 20 th Century and one of the largest church buildings in the world. It's Gothic design, standing for over 200 years, is definitely worth a visit, if only to admire the sheer size of it. Once you step inside, it is no less grand with giant arches, columns and stained glass windows displaying the majestic nature of this building. Whilst inside there are two fantastic eateries, one of which, a fully licenced mezzanine bar offers sandwiches, hot paninis and more importantly, cakes, all served whilst you take in the spectacular views across the cathedral. Alternatively you have 'The Welsford' offering not only fabulous home cooked food but also a unrivalled view across much of the city. It's worth a visit just for that!