London Stag Weekend
The classic Monopoly bar crawl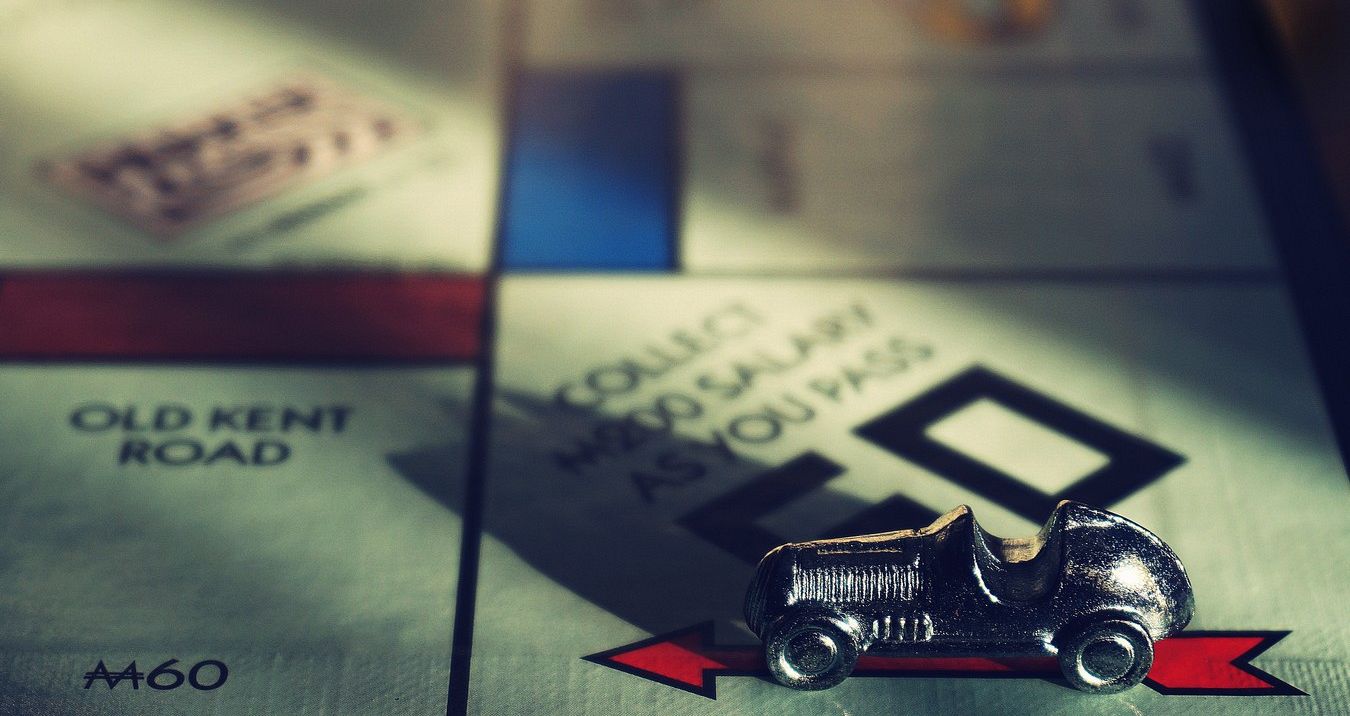 CLASSIC STAG WEEKEND GAME – MONOPOLY BOARD PUB CRAWL
The Monopoly Board pub crawl is one of the most infamous "lads night out" activities you can ever try, and it's definitely something to consider if you are doing a London based Stag Weekend. Like many of us, you may well have first heard about it from the classic sitcom Red Dwarf, and while many people have developed their own versions over the years, we think it is one of those activities that everyone should approach in their own different way. However, as a couple of the Stag and Hen Experience team have tackled this monumentous activity before, we thought it'd be a great idea to give you some guidance and basic suggestions for how to survive this hard-drinking pub crawl. Remember, as always, please drink responsibly.
Know your drinking limits
Before you plan any part of this stag do classic pub crawl, you need to consider whether you (and the members of your group) are likely to complete it. The absolute minimum number of drinks you'll be having (depending on your decisions around useage of stations, more of that in a moment) is 22, so it is worth considering whether your group are people who can survive having 22 drinks in one day – maybe some of you want to consider drinking halves rather than pints? Perhaps even shandys Because then it's only 11 pints, which is probably much more achievable for the average person rather than 22!
Plan your route.
AS most likely a stag weekend in London will consist mainly of stags from outside London, it's worth noting this useful fact, - it is an absolutely terrible idea to do a monopoly board pub crawl in the order that the streets actually appear on a monopoly board. Not only will this mean that you spend way more time travelling (and criss crossing your own path) than drinking, but it also means you will arrive at Mayfair (which is quite posh) after you've already had at least 21 other drinks, not to mention your stag party will likely be fairly large and that may make it a risk as to whether they will let you in! The recommended plan is to pick a route based on geographical necessity – which will require a bit of planning and someone with a basic knowledge of geography. We recommend that you do, in fact, start with somewhere like Mayfair, to ensure that you still look semi respectable when you need to get in, and then plan it out your stag groups route from there.
What is the best drinks option?
This is a question a lot of your stag weekend party will be thinking whilst planning, What do you like to drink? What affects you the most? What can you cope with? These are individual questions because everyone on your London stag weekend will have different answers. The important thing to remember is that you want to avoid mixing drinks where possible (stag weekend rule 1-0-1!), and if you go from beer or cider over to shorts at any point, then it's important to stick with shorts from that point on – mixing back and forth will make you feel terrible the next day! But other than that, it's up to you – if you are a lager drinker then choose whether halves or pints are best for you and crack on. If you are an ale or cider drinker, choose the best option in each bar, ensuring that you steer clear of anything with a huge ABV % - especially early on in the crawl! Alternatively, you might be one of those people who can drink a certain spirit and mixer combination all night long, and if so, then go with that! The important thing is that it's an individual choice, because this is not a sprint, this is a marathon.
What do we do with stations?
This is a topic that is often discussed – do you treat stations the same as any other square, and find somewhere to have a drink (bringing your drink total up to 26)? Or do you do something different? The most successful Monopoly Board pub crawl we've ever encountered had the common sense to make the stations food stops instead of drink stops. This idea certainly gets our vote as every stag weekend knows, that eating ain't cheating! You don't have to eat much, but it does ensure that people are eating throughout the activity, which is going to keep everyone in a better state than they might otherwise be!
Can this be done in one night?
Maybe, but we've never encountered anyone who has managed to do it as a single evening activity – in fact, it's highly recommended that you make it a day long crawl, so that you aren't rushed and you can really enjoy the variety of drinking spots you'll find yourself in! Starting somewhere between eleven and midday should give you ample time to visit twenty six locations at whatever pace suits the group.
Make sure everyone has everything they need.
Most stag parties consist of several sub-groups, people who all know the stag, but don't necessarily know all the other members of the stag party. When going out on a huge activitiy like this, it is important to make sure that everyone is there for everyone else. Make sure that each person has a copy of the list of which bars you are due to visit when, and (importantly), everyone elses phone number, so that if anyone lags behind or gets lost, they can easily get back in contact. Remember, you don't ever want to leave a man behind on a stag weekend, unless of course, they've managed to find the warm embrace of one of the many local ladies.
Be relaxed
Stag dos are all about relaxing and having a blast anyway, but we will emphasis this. The most important thing to remember about the Monopoly Board pub crawl stag do is to have fun. It's a crawl that lets you try lots of different drinks at lots of different pubs, and it might be a challenge, but it shouldn't be a chore. You may find that some people don't make it and have to drop out mid-way through – that's fine! If they can't make it around, at least you'll know they had a good time for the section they successfully made it through, and you'll see them again once you've finished. Some may enjoy one particular pub so much that they choose to stay there rather than continue the crawl – we have one friend here in the office who is guilty of this on almost any night out (and we won't mention his name, but he does do it very regularly indeed!).
Have any of you been on a monopoly board pub crawl for a Stag Weekend? Are you planning to? Why not let us help plan the whole thing for you – if you are aiming for the Monopoly Board Pub Crawl, then you're going to want a good hotel to recover in!
If you're tasked with booking a stag weekend in London or anywhere else in the world, give us a call on 01202 566100 or via this email address sarah@staghenexp.co.uk and one of our stag weekend package specialists will help you create a cracking stag weekend that you'll all be talking about for years. Also please remember, drink responsibly.