Mixing up on a fab hen weekend
Essential hen weekend cocktails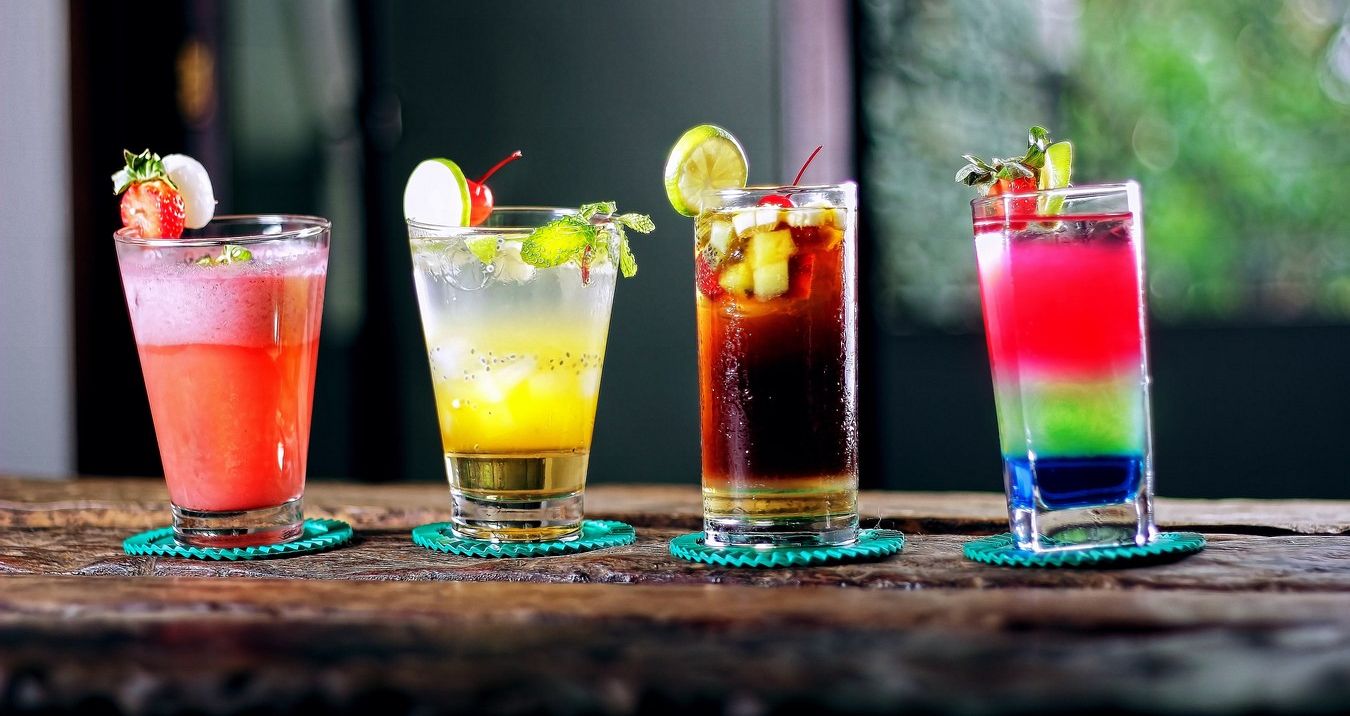 Mixing it up – Best Cocktails for a Hen Weekend
There can be lots of things to consider when planning an amazing Hen Weekend, and with lots of groups now picking apartments and hen houses for their accommodation, one of the most popular things to do is mix up your own cocktails – whether as a part of a boozy lunch (or brunch) or just to get a few drinks down you before you go out for the evening. But what cocktails to pick? What ingredients should you bring? You want things that are classic, that are tasty and that will make everyone happy that they have drunk it, but nothing that is hugely divisive when it comes to taste (so no White Russians or Snowballs) – well don't worry, we at the Stag and Hen Experience have some simple options for you that can all be made with just six ingredients or less – so let's get started, shall we?
Classic Mojito
Ingredients:1 Lime (or lime juice)
10 Mint Leaves
1 tbs Sugar
Ice
50ml White Rum
Club Soda
Method:
The first stage of this is the hardest – you need to grind 8 of the mint leaves with the sugar to make a paste. Now if you have a mortar and pestle with you, this would be perfect, but that's not something you'd normally find at a hen party. For me, the best method is to improvise, so put the leaves and sugar into a jug or bowl and smush with something hard – wooden spoon, end of a rolling pin – whatever you've got to hand.
Once the paste has been made, spoon it into a glass and add plenty of ice, then pour in the rum and a splash of club soda, and give it a big squeeze of lime juice (whether fresh or out of a bottle). Stir and garnish with the last two mint leaves. And then drink. A perfect hen weekend drink.
Amaretto Margarita
Ingredients:Orange Juice
Lime Juice
Tequila
Amaretto
Ice
Method:
This one's pretty simple. It is best made in a cocktail shaker, though if you don't have one, you could always slam it in a smoothie maker, nutribullet or any other blender-type thing, or a mason jar if you want to shake it by hand. This is the sort of recipe that's really easy to follow – no specific measurements, no confusion.
You simply fill the cocktail shaker with ice, pour in Tequila, Amaretto, Orange Juice and Lime Juice, and then shake well.
If you are feeling posh, you'd then strain the drink from the shaker into a glass filled with yet more ice. However, if you can't be bothered with that, just pour it out of the shaker and use the ice that you've already got in place! A delicious hen weekend treat that'll go down with everyone.
Tequila Sunrise Mimosa
Ingredients:1 shot Tequila
1/2 glass of chilled Champagne/Prosecco/Sparkling Wine
1/2 glass of good quality Orange Juice
Grenadine
Fresh Lime Wedge
Method:
We discussed that one of the prime times for cocktails on a hen party is having a boozy lunch, or even brunch, and this is the perfect drink for that time of day. This Tequila Sunrise Mimosa is impressive to look at, amazing to drink and easy to make, the perfect combination! Definately one for hen dos that lunch!
Pour the tequila into a champagne flute, and add in the juice from your lime wedge. Pour in your Champagne (or Prosecco, or other sparkling wine) until the glass is around half full, and then top it to nearly the top with orange juice. Finally, add a splash of Grenadine, and watch as the beautiful sunrise effect occurs. Serve straightaway – it's best while it's still bubbly!
Tequila Mule
Ingredients:Tequila
Ginger Beer
Fresh Lime
Fresh Pineapple
Ice
Method:
This is a brilliantly fruity cocktail, definitely one for those spring or summer hen weekends, giving you a lot of extra bounce and a taste sensation! This is also one of those where the proportions are based entirely on your own personal taste, so feel free to try different amounts of tequila or Ginger Beer to make it perfect for you. Refreshing as it is tasty, a true hen weekend classic
To make it, it's nice and easy. Pop a slice of pineapple and a wedge of lime in the bottom of the glass, and smush them up well with the back of a spoon. Next, throw in however much tequila you fancy, and give the mixture a stir to really infuse the tequila with the fruity flavours. Then add some ice and top it up as much as you fancy with the Ginger beer. You can get creative and garnish it with more fruit or mint or sugar or whatever you fancy – but the basic drink is amazing enough that I rarely bother!
Grapecumber Gin
Ingredients:Gin
Grapefruit Juice
Sparkling Water
3 slices of cucumber
½ slice of Grapefruit
Ice
Method
With Gin having experienced the huge rise in popularity that it has over the last few years, Gin cocktails are all the rage, and this one was created by slamming together some ingredients that we had in the house during a cocktail evening, and thank goodness we did, because it is amazing!
Fill a small glass with ice and add the gin and one of the cucumber slices. (Can be any kind of Gin you like/have left over). Then add the grapefruit juice – it tastes better with freshly squeezed juice, but it's a lot of hassle, so out of a carton will do just fine. Then top the glass with the sparkling water and garnish with the remaining cucumber and the grapefruit slice. Then sip it and be amazed at the taste.
So that's five classic cocktails, none of which need more than six ingredients. Have you tried them? What did you think of them? Have we missed your favourites? Let us know by contacting us via any of our social media channels, and we'll write another one of these with your input (giving you full credit of course!)
Fill your glasses and make a toast – to the Stag and Hen Experience and the best cocktails that you have ever drunk.
If you are a maid of honour and have been tasked with putting together a hen weekend to remember, please get in touch and speak to one of our hen weekend package specialsts on 01202 566100 or email sarah@staghenexp.co.uk