Most relaxing Hen do activities in the UK
Sometimes wild isn't what we want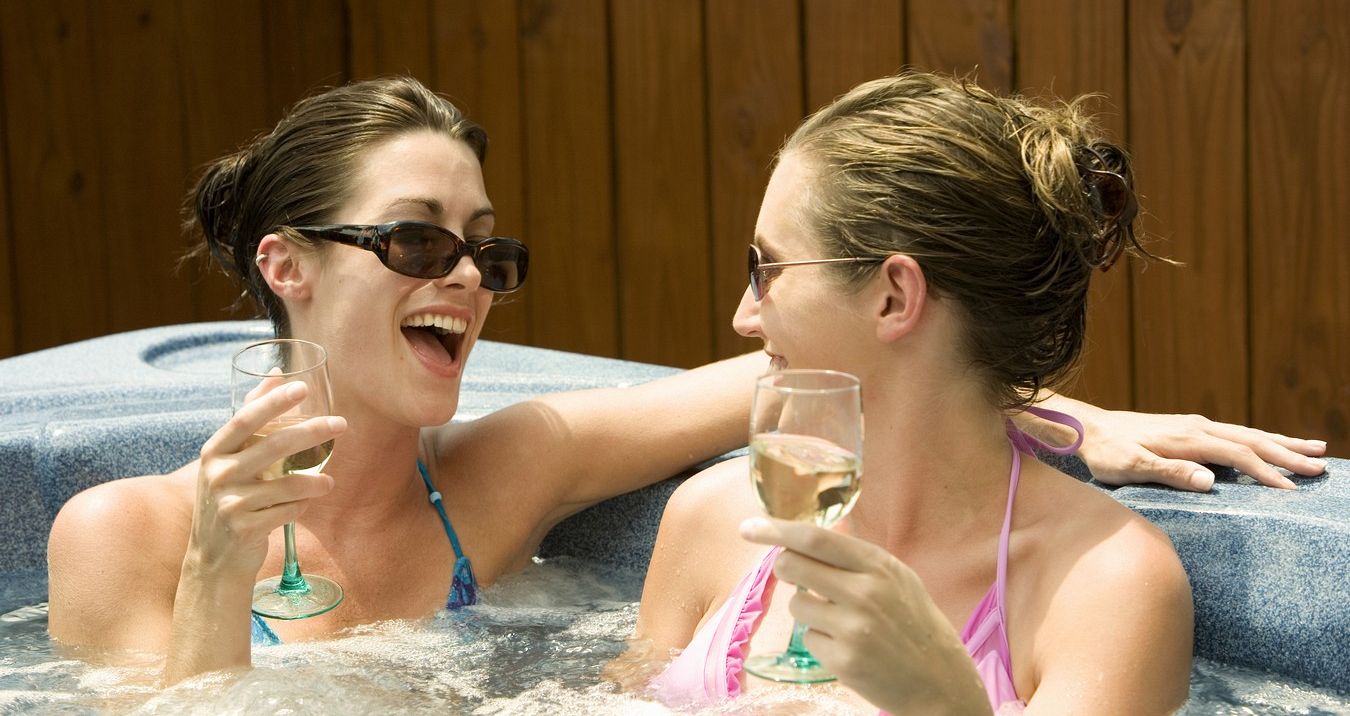 Most relaxing Hen do activities in the UK
Not all Hen dos have to be wild nights out and actioned packed, sometimes there is nothing better than getting together with your friends for a nice relaxing weekend away in pleasant surroundings. If you are looking for the most relaxing Hen do activities in the UK, we would suggest that you consider the following: -
Spa weekend at 5* Hotel
The best way to relax is in the lap of luxury, so why not book a Spa hen weekend at a one of our wide selection of 5* Hotels. It doesn't matter if the weather outside is inclement if you can relax by the side of the indoor swimming pool! Enjoy a treatment with your friends and a nice dinner and chill your way through your last night of freedom! A Spa weekend at a 5* hotel has got to be one of the most relaxing Hen do activities in the UK and we offer a fantastic array of hotels all around the UK who would be more than happy to accommodate you.
Weekend in a country house
Another one of the most relaxing Hen do activities in the UK is the weekend in a County House. We can offer a selection of hen party houses to suit all group sizes so that you and the Hens can chill out and enjoy each other's company. Some of the larger houses we offer have swimming pools and others offer hot tubs but these premium properties do tend to get snapped up quickly so make sure you book well ahead of time.
Ladies Night In – Private Chef and Cheeky Butler
If you do book a private house then you and the ladies can have a Ladies Night In. Is there anything more relaxing than being waited on hand and foot? We can arrange for a private chef and a Cheeky Butler to attend on you and make it a Ladies Night to remember! Whether it be French, Italian or Spanish, our chefs will whip you up an unforgettable meal in your kitchen, which can be served by one of our Cheeky Butlers while you and the girls just relax and enjoy the experience. The Ladies Night In is one of the most relaxing Hen do activities in the UK because it's all done for you, even the washing up!
Mobile Pamper
Booking a private house doesn't mean that you can't be pampered! If you want to spend the afternoon getting beautified, gossiping and sipping bubbly then we can organise for the pampering to come to you, with one of our Mobile Pamper providers. This really is one of the most relaxing Hen do activities in the UK, as you generally get a choice of treatments such as massages, facials, manicures and pedicures in the comfort of your private house to spend a relaxing afternoon getting ready for a night out or just to indulge in pampering and bubbles with the girls in the evening.
Craft Afternoon
Rather than racing around on your Hen weekend, doing all sorts of high octane activities, some Hens prefer to spend a chilled out fun afternoon learning a craft. We have a great arrange of classes available including, but not limited to, fascinator making, cupcake making, jewellery making, chocolate making, cocktail making, perfume making or knicker making. An afternoon dedicated to the joys of craft has got to be one of the most relaxing Hen do activities in the UK, we can provide you with the expert, the venue and the materials, all you need to do is bring your creativity!
Nude Life Drawing
For those Hens who aren't looking for anything too active, an art class certainly has to be one of the most relaxing Hen party activities in the UK and rather than stopping there, we would strongly recommend the Nude Life Drawing Class to guarantee the fun and giggles. We provide you with an instructor, sketch books and a hunky nude model and the rest is then up to you. Nude Life Drawing classes can be organised for you nationwide, just let us know where and when and our consultants will do the rest.
Afternoon Tea
This is definitely one of the most relaxing Hen do activities in the UK. We can offer a selection of some of the finest tea rooms and restaurants around the UK. If Afternoon tea appeals to you then we can organise quality venues in beautiful locations so that you and your Hens can indulge for the afternoon with a delicious selection of cakes and sandwiches. For those Hens who are looking for something a bit boozier we can arrange for Afternoon Tea with unlimited prosecco but we would advise you to give yourselves a good few hours to recover afterwards!
This is just a selection of some of the most relaxing Hen do activities in the UK, so if you do have any requests not included here, please do not hesitate to contact us and we'll use our best efforts to get it set up for you.
The Stag and Hen Experience has been creating the best bespoke hen weekends away for over 12 years, so, if you're looking to plan a hen weekend package anywhere in the UK or abroad, get in touch on 01202 566100 or via this email address admin@staghenexp.co.uk and one of our expert hen do organisers will help you put together a fantastic hen weekend package for you and your group.