My Amazing Torquay Hen Do
A proper adventure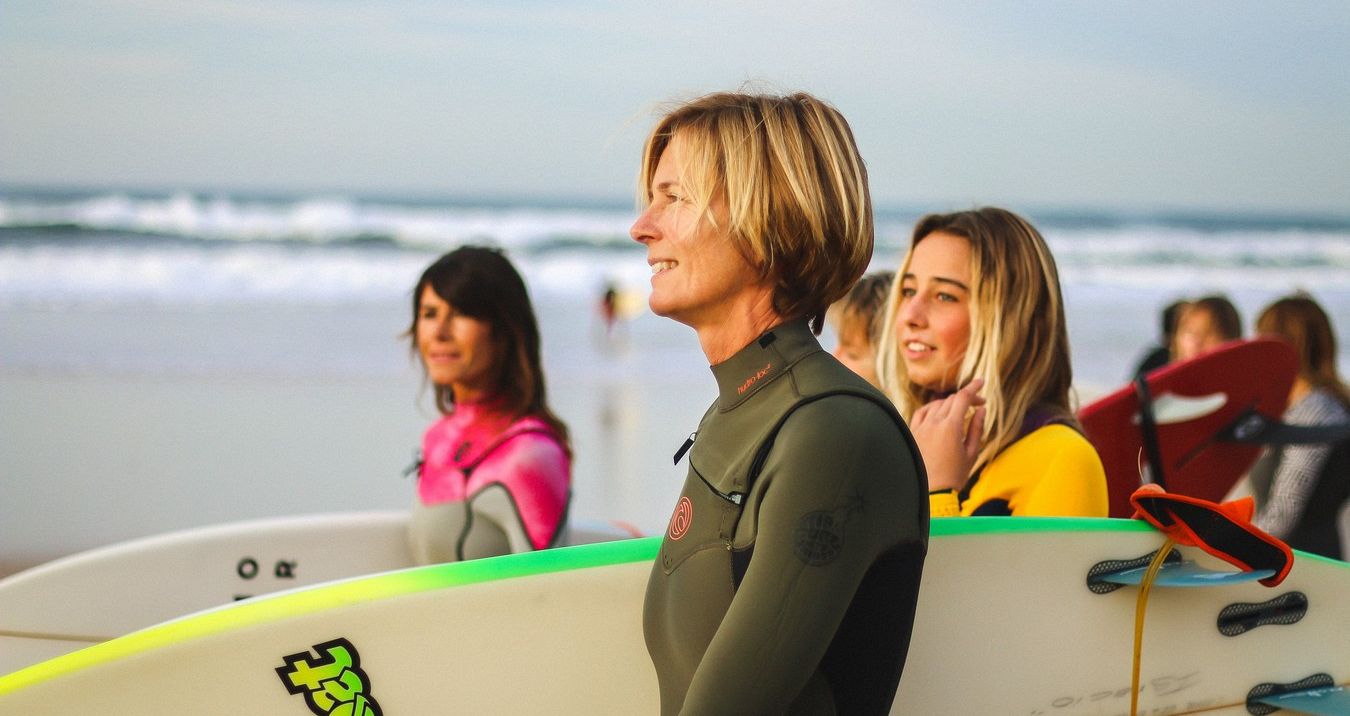 My Torquay Hen Do
The moment that my fiancé proposed (and I said yes, obviously, I made him sweat a little tho!), I knew that the hen do was going to be all important for me. I've been very lucky with friends in my life and have four distinct groups of girls who are all as important to me as each other. So this hen weekend was going to have to be extremely well organised, and we were going to need to pick somewhere to go that everyone would like. When I sat down with Pippa (my maid of honour and best friend since I was three), we very quickly came to the conclusion that we wanted to go somewhere with sea, sand, sun (or at least as much sun as you tend to get in the UK) and somewhere that would pamper us a bit. And where suits that better than the English Riviera itself –A hen do in Torquay! With the destination decision made, I handed Pippa my guest list and left her to it – after all, what's the point of going on a Torquay hen do if you aren't going to be surprised by what happens when you get there?
I knew nothing else until the Friday of the hen weekend, when Pippa showed up with two more friends (Charlotte and Katy) in the car to pick me up mid-morning, so that we could make the two hour drive to Torquay. As soon as I got into the car they handed me a can of pre-mixed gin cocktail and I knocked it back in one - because if you can't drink gin at 11am on your way to your hen weekend, when can you?
A couple of hours later, we were beside the seaside, looking out at the beautiful Torquay views. Rather than go straight to the hotel, I was amazed to find that Pippa was driving right down to the seafront, where we parked up and walked to a lovely little café, I highly recommend it as it was a beautiful start to my Torquay hen do and I discovered that everyone was already there waiting for me! A light lunch and a couple of drinks later (bubbles, of course!), we were all chatting away as if we hadn't seen each other in years, and I was pleased to see the members of the disparate groups all getting on really with each other, that's always one of the worries when you mix different friend groups so I was really happy to tick that particular worry off my ever shortening list! Pretty soon we jumped in the cars and headed off to the hen weekend accommodation, it was a great standard considering what we paid for the weekend, clean, tidy and more importantly it had a bar! We had some extra time so the drivers could park up and the rest of us could freshen up and get ready for the Torquay Hen weekend afternoon and evening to come.
Pretty soon we found ourselves in a cocktail bar, and I thought we were just there for some hen party drinks, but no – it turned out that Pippa had booked us a cocktail making class! I cannot recommend this enough, as it was insanely good fun. We learned how to make loads of different cocktails and, more importantly, got to drink lots of them too! Several cocktails in, we grabbed a bite to eat before heading out on a little tour of the local Torquay bars – or at least, that was the plan! What actually happened was that the second bar we went into was so friendly and fun that we ended up staying there all night long until the bar closed and they threw us out!
The next morning was one of mixed feelings. Yes, I was happy to be out and on my Torquay hen do, but my headache was not exactly making things pleasant. Painkillers weren't touching it, water barely helped – and then Pippa told me we had to get down to the beach, and it was that fresh sea air that did the world of good, clearing my hangover in just a few minutes.Which was a good job, because I wouldn't have wanted to do the next hen do activity with a hangover still in place – we were going for a surfing lesson.
Full disclosure – I've never surfed before. Some of the girls had, and a few of us had not, but I couldn't believe how well the instructor handled it. Even though we had a variety of people with a variety of experience between them, everyone got to do some surfing and everyone had a great time of it. I'm certainly a convert now, that feeling when I finally popped myself upright on the board and was riding a wave was something that I've never experienced before, but I am desperate to feel it again, I was very tempted to do a bit of surf shopping whist in Torquay!
Surfing over, I was buzzing with excitement as we popped into town for a light lunch and a bit of a traipse round the shops, I absolutely did buy that cute little pink and black wetsuit on sale, I'm so getting a board when I get home! I couldn't believe how much fun I was having – just me and a gang of my best friends exploring a town that was brand new to most of us, on a Torquay hen do. After dropping our shopping off at the hotel, Pippa led us to the next hen do surprise – Nude Life Drawing. Unlike the surfing, I have a lot of experience in drawing (I've got a degree in fine art, for all the good that has done me in my life!), and she'd clearly picked this hen weekend activity so that there would be an activity that I would be good at and enjoy for definite, and believe me I did. The artist in me wants to say that I enjoyed the act of drawing, the studying of the human form and the resulting artwork – but the hen in me wants to just say that the model was HOTTT, naked and gifted which certainly made the whole hen do activity even more fun for both artists and non-artists alike. If you're on a hen do in Torquay, I hope you get the same model!
With that done (and our pictures stored back at the hotel for prosperity), we dolled ourselves up for our big night on the town. Determined to see more of the nightlife than we did on the night before, we immediately bounced our way through three or four bars, enjoy a drink or two (or maybe three) at each, before finding our way to the retro-themed nightclub. I'm a girl who has never been a big fan of hardcore dance music, but loves some cheese and some seventies and eighties bangers, and this nightclub really served them up one after the other. Plus, the drinks were cheap as well AND at least two of the single members of the party found some lovely locals to spend a bit of time with, so everyone on the Torquay hen weekend was a winner!
As we drove home the next day broken, hungover and tired, I looked back on the whole weekend with amazement and wonder – my perfect hen do in Torquay was indeed, perfect.
The Stag and Hen Experience has been creating the best bespoke hen weekends away for over 12 years, so, if you're looking to plan a hen weekend package anywhere in the UK or abroad, get in touch on
01202 566100
or via this email address
naomi@staghenexp.co.uk
and one of our expert hen do organizers will help you put together a fantastic hen do for you and your group.