My Bath Hen Weekend
A Gorgeous Hen Weekend Destination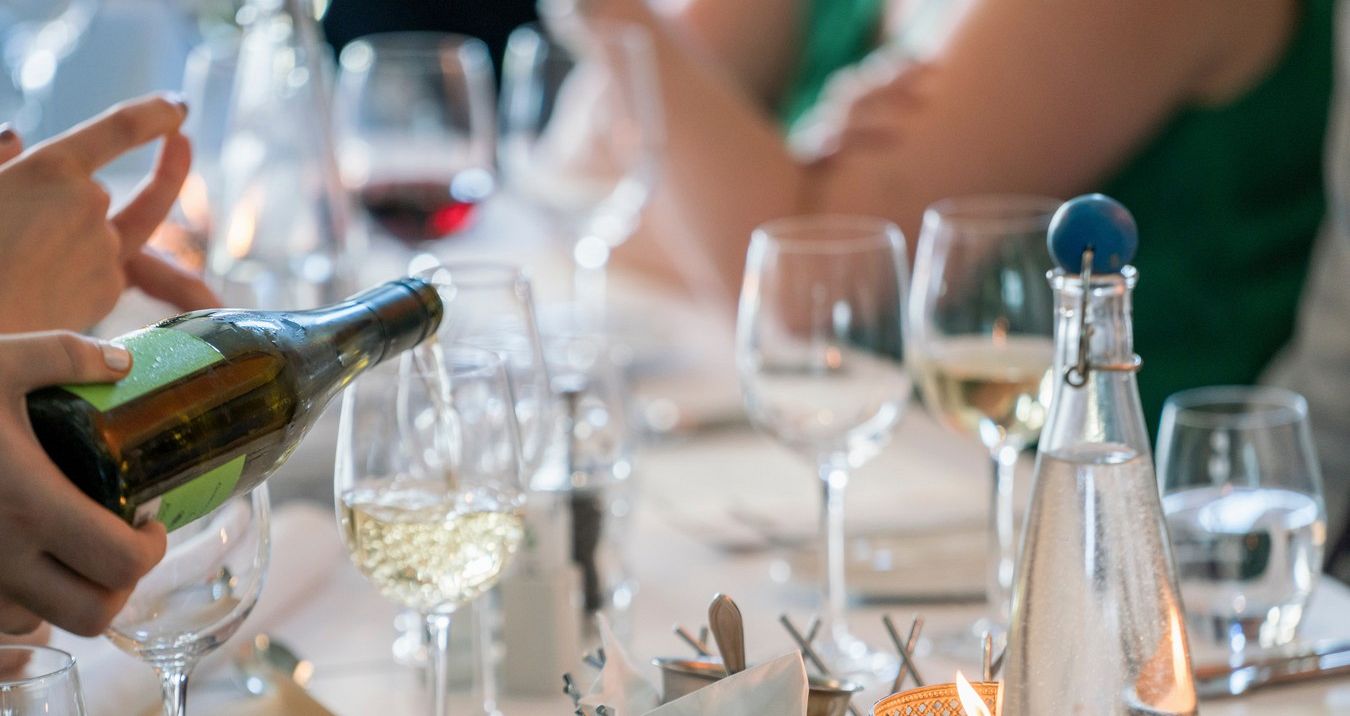 By Natalie Wall
My Bath Hen Weekend.
My hen weekend was awesome. I got taken to Bath by all my besties for a two night jolly!
I had no idea where I was going on the day - just to be ready for a 1pm pick up on Fridfay afternoon. When we arrived at a beautiful chalet neighbouring the open space of green countryside just outside of Bath I was overwhelmed at how perfect it was.
Sandwiches had been pre ordered for when we arrived - the fridges were well stocked with wine, prosecco and cocktail ingredients - and cakes and goodies had been baked and bought by everyone arriving throughout the afternoon while I sipped on endless Prosecco.
The first afternoon / evening was all about memories of the past with each of the girls. First 'game' had me opening pieces of paper with a paragraph from one of the girls about how we met and what their first thoughts of me were. I had to guess who each one was - and I still have those bits of paper now!
More games commenced - wedding dresses out of toilet rolls - pin the penis on the hunk - balloon games and all the usual fun! There was even a dress code for the night - everyone dressed as school geeks in skirts, ties and glasses (to be honest they all looked a bit too similar to what I looked like at school!). I was handed a (very short!) cheerleader outfit to wear for the night.
My friends had put so much time and energy into everything; there was a playlist for the night playing all the tunes from back in the day - everyone was on top form, and most pleasantly everyone got on so well even though they were all from very different walks in my life.
So memorable.
The hangover after going to bed at about 3am was also very memorable! Luckily my friends were well prepared for my hangover. Milk thistle had been handed to me to ingest before the drinking started the day before and berocca was made up for me and passed to me as soon as I stirred for the day. Luckily no one felt amazing - and sadly some of the girls were leaving as they were only signed up for one night (that was the beauty of the accommodation) however - new people were also arriving for the day and second evening of my weekend - i was a very lucky girl.
Once we were up and dressed - a minibus took us into Bath for coffee, lunch and dancing. We learnt and practised the dance routine to Take That's 'Relight My Fire' (I know - but what can I say - I was a 90's teen and I loved Take that!) until we had it nailed (I use that word very loosely!) and even received some champagne at the end for our amazing efforts.
The minibus took us back to the chalet after dancing so we could get ready for another night of partying - cocktails were made up for the event of getting ready for the night and all the girls were dressed in black. I had been given strict orders to wear something bright and I certainly stood out against everyone else. I wore a fuchsia dress with lime green nails, handbag and shoes - oh to have the time to plan those kind of outfits now! The getting ready used to be half the fun - music blaring - singing into hair brushes (badly) and all the anticipation of the night ahead.
Already pretty tipsy - we left the chalet and made our way via minibus to Bath town centre to dine at a Greek restaurant called Opa!
What a restaurant! Tables set up in vaulted cellars with dancing and plate smashing. The food was fantastic and the wine and shots just kept coming - one of my friends from home who was unable to come had sent some wine to the table which helped send us on our merry way to the dance floor. Watching the plate smashing was a very different experience in a restaurant which was exactly why it had been booked by my hens.
I'd love to be able to say that we lasted till the early hours - but if memory serves correctly that was definitely not the case! We danced until we dropped and luckily most of us were ready to leave at the same time. Some did leave a bit earlier together as we had a couple of pregnant ladies on the trip - but everyone - no matter how much we've all drunk (or not drunk of course if they were pregnant) - is always safety conscious and everyone looks out for each other. It is so important, especially on group weekends, to look after one another - it only takes one moment for a drink to be spiked, and the ramifications can be horrendous if your friends aren't keeping an eye on you.
Another late night to bed - and another morning of sore heads. As much as I love my friends and love nights out - I was definitely ready to go home by the Sunday….after a nice big filling breakfast ;)
You can't go wrong with a bath hen weekend - the fresh air, the city full of bars and restaurants - and especially our (massive) chalet on the outskirts so we could be as loud as we wanted - and believe me; fifteen of us girls drinking and playing games, we were LOUD.
Thanks for sharing details of your hen weekend in Bath Natalie.
If you like the sound of Natalies Bath Hen Weekend and would like something similar, please get in touch on 01202 566100 or email sarah@staghenexp.co.uk and one of our hen weekend package specialists will create your ideal Hen Weekend in Bath.