My Birmingham Hen Do
Great for any budget!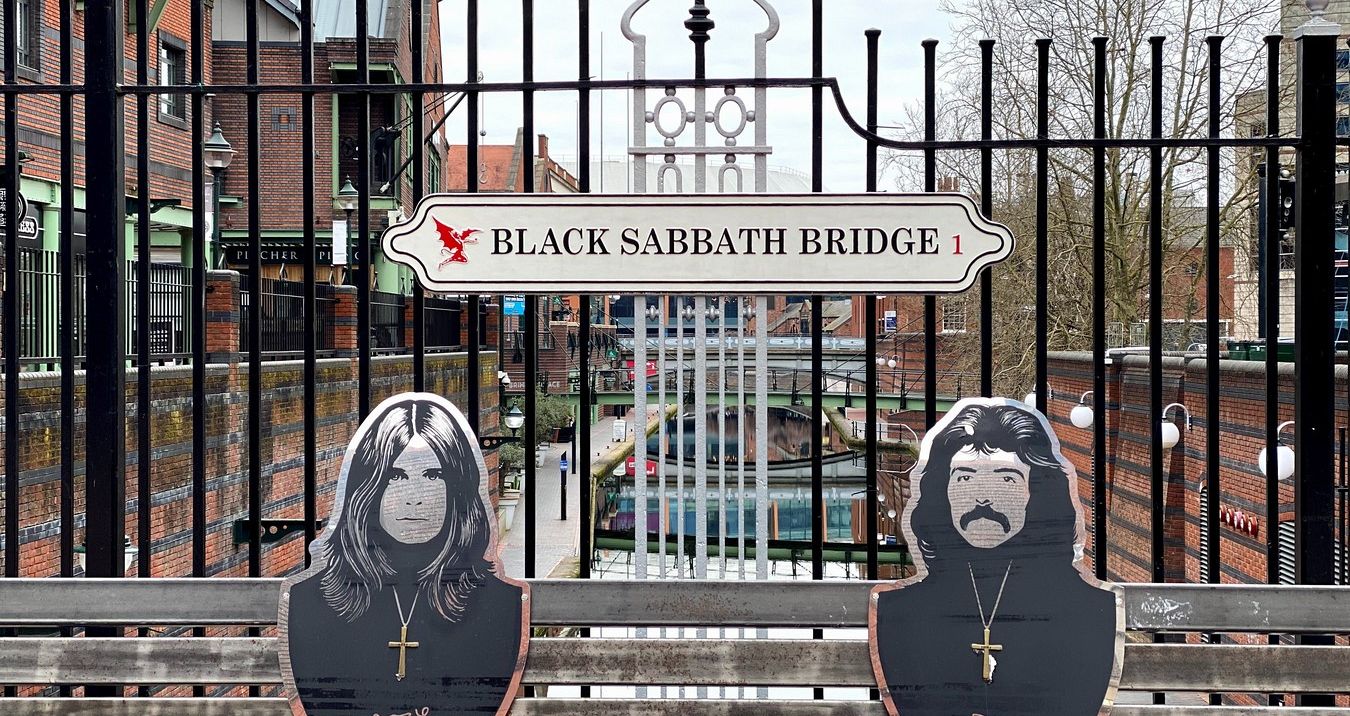 Pictured, who doesn't love The Osbournes! Ozzy is one of Birmingham's favourite sons!
My Birmingham Hen Do
For some girls, the most important part of a hen do is to live a weekend of luxury. To kick back and relax, knowing that you are spoiling yourselves rotten. Which is a perfectly fine way to approach a hen do, but isn't my view at all. My view was that I wanted my hen weekend to have as many people on it as possible, and the easiest way to arrange that was to make sure that we were going somewhere reasonably nearby, and that wouldn't break the bank.
Which is how we settled on a Birmingham hen weekend – which, with hindsight, was an absolutely great decision to make. I'm not one of those girls who hands over the planning of her hen do lock, stock and barrel to the maid of honour, and while I wasn't involved in EVERY decision, I did get to make sure that we were inviting the right people and doing things that I was going to enjoy.
So, what does a Birmingham hen do look like? Well hold tight, you are about to find out.
It started on a Friday morning, as we all met up at a local café and had breakfast before piling into cars and all following each other in a convoy to get to our destination – the hotel. Or, to be more precise, the hotel car park. We knew that we weren't supposed to be able to check in until 3pm, so our plan had simply been to all get to the hotel and leave the cars there before we made our way on foot to our first activity.
However, as luck would have it, the hotel were more than happy to take our bags while our rooms were being prepared, which meant no-one had to leave anything in the car, which was good. Excited and thirsty, we made our way to the first activity of the weekend – Cocktail Making.
Yes, I know – Cocktail Making has almost become cliché for a hen do at any location, but the thing to bear in mind is that the reason it's so popular is because it is just absolutely amazing fun. We arrived at the popular cocktail bar and were shown to our own private area at the back of the bar, where a mixologist soon came out and started to show us the amazing ways to make some of the tastiest drinks you've ever had.
Two hours passed by in a flash, and before we knew it we were heading back towards the hotel, this time with the intent of actually checking in and getting ourselves ready to go out for dinner and then to drink our way through the night. And that, to be honest, is a pretty accurate rendition of what we got up to! After a shower and a change of clothes, we found our way to the restaurant where we had booked an evening meal, and ate heartily (as well as drinking a great selection of wine).
From there, it was time to go out on the town. Have you ever seen a group of twenty three ladies out on the town? We were honestly a sight to behold. It was such an amazing night, and as much as I'd like to go into details, I'm not able to – partly to protect the modesty of the other ladies on the hen do, and partly because my memory is a bit patchy!
Saturday morning came and went, as we all rolled out of bed at different times with different levels of hangover. Some of us made it to breakfast, some of us didn't, some of us even popped out for a morning G&T while others were recovering – but by the time we got to twelve o'clock, we were all together and looking forward to another great day.
Since we were such a large group, we'd decided that our activity for the Saturday needed to be something competitive, physical and hilarious. I'd left my maid of honour with that brief, and she had arranged something absolutely perfect – the old school sports day.
It's funny isn't it – when you are a kid (if you were like me), sports day is one of those things you absolutely dread. You don't want to run, you don't want to make a fool of yourself and you don't want to be watched by giant crowds of people. Then, as you get older, you realise that there are much worse things in life than sports day, and that actually it seems like quite a fun thing to do. That's the sort of nostalgia that the Old School sports day plays on, with all of us competing in sack races, egg and spoon races, throwing the bean bag and many other "sports" that you would never think you'd be doing again as an adult!
At the end of the sports day (which my team won, because of course we did), we popped out for a late lunch in the private room of a restaurant, where I was given one of the surprises I wasn't expecting – a stripper. They'd picked beautifully, with the stripper ticking every box possible (lets just say that I have a type, and my girls know what type that is!)
A bit tipsy from our late lunch (and the large amounts of wine consumed while the stripper was doing his thing), pretty soon we'd decided to sack off the idea of heading to the hotel, and instead we decided to explore some of the nearby bars and pubs for a few hours, before heading to our final pre-arranged activity, which was a cabaret.
Yes, after getting me a stripper for the afternoon, we then went to an evening filled with yet more dancing semi-naked men, a hilarious drag queen host and some of the best value drinks we'd encountered all evening. From there it was time to hit the local cheesy club, where we danced until our feet were sore.
In short, my Birmingham Hen Do was amazing. The great value for money meant that lots of us could go, and the range of options available to us meant that there was never a dull moment. It was perfect.
The Stag and Hen Experience has been creating the best bespoke hen weekends since 2009, so, if you're looking to plan a hen weekend package anywhere in the UK or abroad, get in touch on 01202 566100 or via this email address admin@staghenexp.co.uk and one of our expert hen do organisers will help you put together a fantastic hen weekend package for you and your group.