My Birmingham Stag Weekend
A gem in the Midlands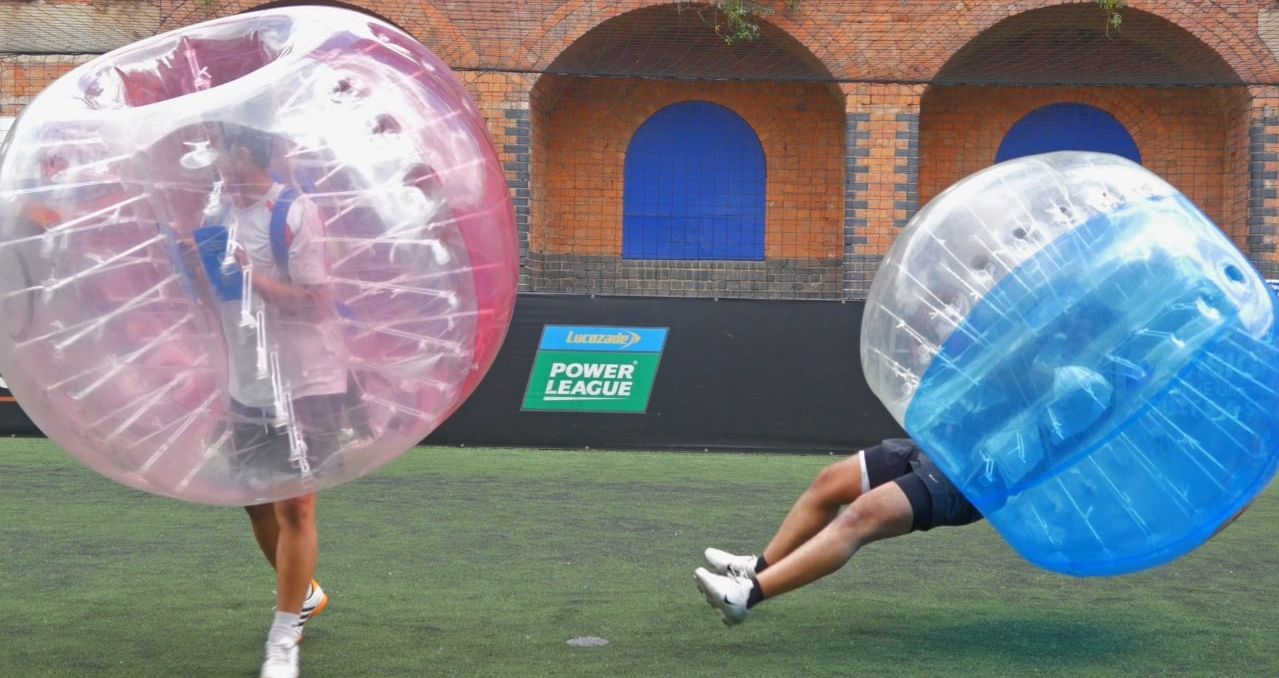 My Birmingham Stag weekend
When I first started planning Daniel's stag do, I was given a list of people he wanted to come, and things that he liked to do – so far, so normal, right? However, on setting up the whatsapp group and drilling down with people, it quickly became clear that we had a couple of challenges for this particular stag weekend. The first was that everyone was spread all over the country (as well as a couple of people being abroad) - so we needed to find a stag weekend destination that was easy to get to from pretty much everywhere.
The second issue was budget – we were a very big group, and as is often the way when you are looking at a large group with a large age range, there were a significant number of people who were desperate to come but didn't have a lot of money to spend on it.
This combination of issues had me tearing my hair out for a few days, I'm not going to lie. I knew that Dan is someone who likes a big city, but obviously going somewhere like London tends to cost quite a lot of money (both in pre-planned events as well as spending money), but I couldn't think of where else to go.
Then I called the Stag and Hen Experience, and had an amazing chat with Naomi. She immediately suggested a Birmingham stag weekend as an option, since it's central, has an airport and is well known for being almost as big as London but without incurring anywhere near the costs that you would get on a London stag weekend.
This turned out to be an absolutely amazing call, as I very quickly managed to plan a weekend that everyone was happy with and would ensure that everyone the stag wanted to be there would be able to be there. Dan had no idea what was going on, as I picked him up in a car with just one other person in it, and we drove to Birmingham stag weekend. Parking at the hotel (though we couldn't check in yet), I steered him to a nearby pub where we had booked a burger and a pint for all of us – his face when he walked in and saw a table of twenty-one of his mates all waiting for him was an absolute picture!
I'd decided against organising any planned activities on the Friday afternoon – after all, we were going to a pub for our lunch, so we knew that we would probably spend hours in that pub drinking and chatting, and that's exactly what we did. We eventually fell out of the pub around five ish so that we could all go and check into the hotel, before planning our next move.
As it turned out, I'd planned our next move already. We had a bar crawl booked, being guided by the Bar Crawl Beauties. None of us had ever been on a night out in Birmingham before, so I'd decided that it was worth paying for some excellent local guides to take us around the area – it didn't hurt that they were very nice to look at and even queued at the bar for us! They showed us a great array of bars, ensuring we were having a great time, before leaving us at a local nightclub, where we partied until we could no longer stand.
Saturday morning was basically a write off. Of the twenty four of us who were out, only about six of us made it to breakfast, and the rest were basically in a comatose state until almost midday. But we knew that would be the case – after all, it never matters which night you "plan" to have a big night out on a stag do, the big night out almost always ends up being the first night!
Once we were all awake enough to be coherent, we went off to our planned activities. All of the lads are big football fans, with most of us playing in teams in some form or another, so I decided to pick a couple of football-related activities, and we weren't disappointed.
We played Zorb Football (where you essentially play a game of five a side football while encased in a small inflatable ball), which was good fun, although we did find that the people who were best at it tended to be those who were not usually good at normal football! The other activity that we did was Electric Shock Football, which was hilarious, though not so much fun if you were Daniel, as by the end we were passing around his shocker to electrocute him as much as possible in the time remaining!
After going back to the hotel for the three S's (and if you don't know what that is, I'm not going to tell you here), then we went off on our second night out. A pre-booked table at a popular pizza chain satisfied our hunger, and then we went off exploring again. With the knowledge of which bars we'd enjoyed the night before in our minds, we alternated between places we knew we'd enjoy and places that we wanted to try. As is always the way on a second night, some of the lads ended up peeling off early and heading back to the hotel as they ran out of energy, but there was a core group of us who just kept going (thanks in part to the many red bull and vodkas we were drinking!)
This core group found our way to a gentlemen's club (where the ladies were pretty and the drinks were less expensive than we thought they were going to be), to a casino (where a couple of the lads made loads of money back, and the rest of us lost) and then on to a different nightclub to the one we'd been in the night before, where we partied until we got thrown out at 6am.
To put it bluntly, a Birmingham Stag weekend was an absolutely amazing idea, and I cannot thank Naomi (and the rest of the Stag and Hen Experience team) enough for helping me give Dan the best possible send off.
The Stag and Hen Experience has been creating the best stag weekends away since 2009, so, if you're looking to plan a stag weekend package anywhere in the UK or abroad, get in touch on 01202 566100 or via this email address admin@staghenexp.co.uk and one of our expert stag do organisers will help you put together a fantastic stag do for you and your group.