My Bournemouth Hen Do
Southern Paradise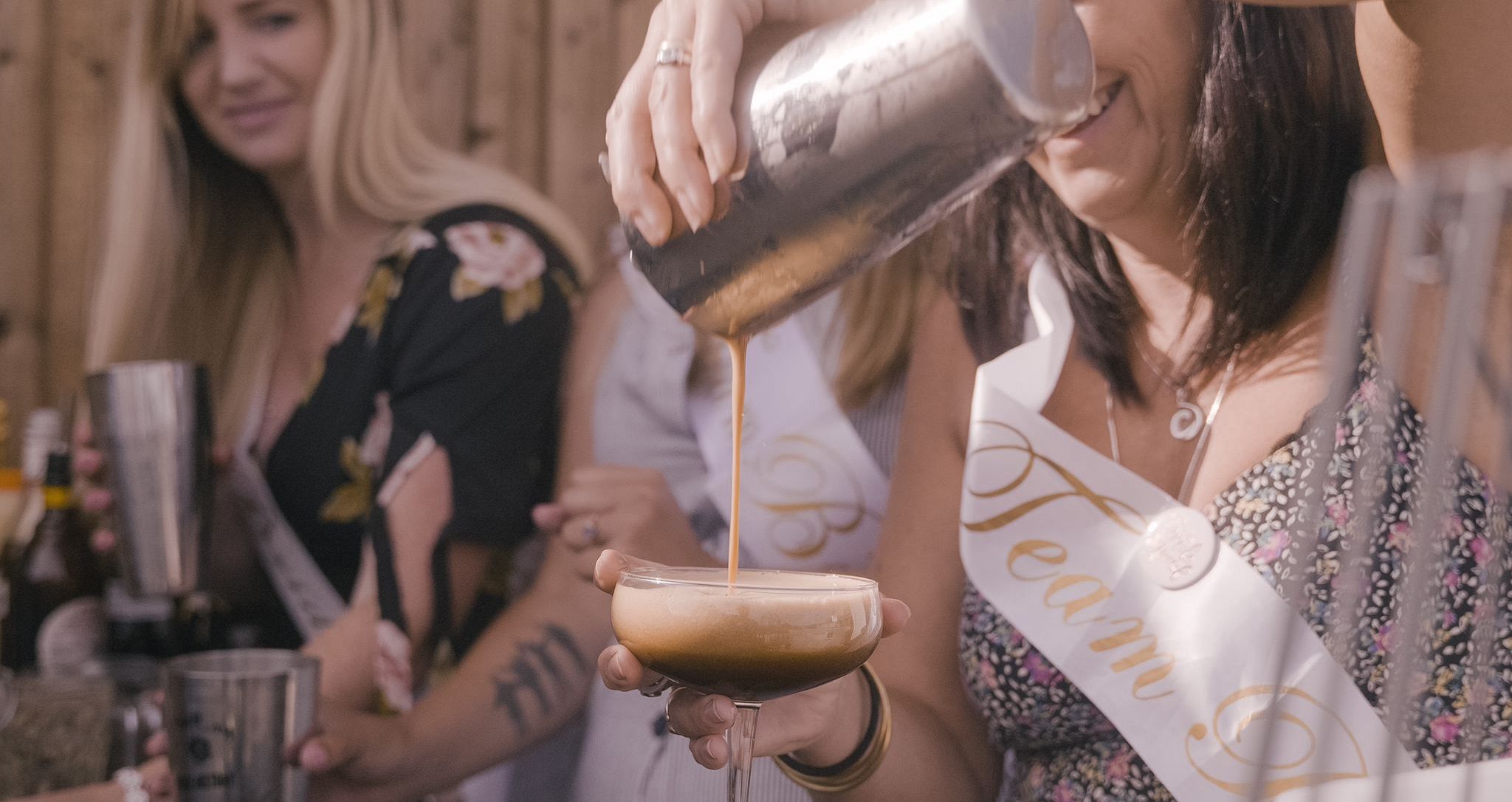 My Bournemouth Hen Do
Sometimes the stars align, and everything you could possibly hope for on a hen do comes together to make the best one you could possibly imagine. Well, the other weekend, that happened for me and the girls, as we had the best Bournemouth Hen Do of all time! Seriously, everything was just so perfect that it was amazing how well it went.
Let's start with the biggest, unexpected bonus – the weather. You don't book a hen do in the UK with the assumption that you'll get good weather ever. In fact, you usually assume that everything will be, at best, overcast and a bit miserable looking. To therefore have a hen do at a spectacular seaside destination like Bournemouth and have that coincide with some of the hottest weather of the year was not something we could plan, but we were amazingly lucky, as that was exactly what we got.
So apart from staring in amazement at the sun, what else did we get up to on this astounding hen party Bournemouth?
The initial pleasant surprise was our accommodation. We all know how it goes normally on a hen do – you book a hotel that is a reasonable price, and when you get there it just feels a bit tired and not up to scratch. Not for us! This Bournemouth hotel was pristine, had great facilities and was so welcoming and friendly (not to mention well located) that we honestly couldn't believe our luck.
Well, I say luck, but a big part of this was the help we got when planning from Naomi at the Stag and Hen Experience. She said that she'd lost count of how many Bournemouth Hen Dos she'd organised, and she really seemed to know everything that would make it a perfect weekend away.
To settle in to a weekend of drinking and debauchery, we'd booked an afternoon tea with unlimited prosecco as our opening activity. This turned out to be a great idea, because we were well fed, VERY well watered and pretty soon we were as relaxed as you can imagine, which we knew would bode well for the rest of the weekend.
Given the beautiful weather, we meandered back towards the hotel via the beach, where we got to observe some lovely topless gentlemen indulging in surfing, paddleboarding and just generally mucking around. Katie broke off from the rest of us briefly and found somewhere that sold cold ciders, and before long we were sitting on the sand, enjoying the heat and the view while swigging our way through the fruity goodness.
From the beach it was a quick trip back to the hotel to get ourselves freshened up and dressed for the evening, before we made our way out to our pre-booked dinner at a local pizza restaurant. There we enjoyed a couple of bottles of wine between us and then, after dinner was consumed, it was time to find some bars that we liked the look of.
If you've never been to Bournemouth, then you probably don't understand how easy that is. A large number of Bournemouth's bars, pubs and other drinking spots are all on one long road (it is a hill, which is a bit of a downer, but you can't have everything). We quickly decided that since we were at one end of the road, it was our duty to make it all the way to the other end, having at least one drink in every bar that was of interest to us. Which was a great plan, except that by the time we were half way up the road, we'd lost two members of the party and the rest of us were having trouble walking!
Never ones to wimp out, we soldiered on, heading back down the hill towards the nightclubs we had seen earlier, where we balanced out our drinking by dancing energetically for hours until it was time to head back to the hotel.
Day two began with a tasty breakfast, and by mid-morning we'd all freshened up and were eager to head towards our next activity. While we hadn't assumed we'd have good weather, we had at least booked an outdoor, water-based hen activity, which was made so much better by the beautiful sunshine! Yes, we went paddleboarding. A couple of us had done it before but for most it was a new experience, and the instructor was very kind and encouraging, showing us all how to improve our skills and ride those waves comfortably and excitedly.
Our second Saturday activity was a Gin Cocktail Masterclass. Based on what I've said so far, I'm sure you've realised just how much we love a drink as a group, and gin is a favourite of us all – so this was an easy choice for us. This mid-afternoon activity taught us how to make all kinds of cocktails, and we all drank a fair bit as well!
Our finale for Saturday was heading out to the local Cabaret. After all, when you've spent a day on the water and then drinking gin cocktails, what you want is to head out for an evening where you get food, cheap drinks and are entertained by a hilarious drag queen, all while watching some of the most beautiful eye candy you've ever seen dance for you on stage, wearing less and less clothes as time goes on. Obviously we'd never admit this to our partners at home, but if you can't let loose and watch some naked men dance around on a Bournemouth Hen Do, then when can you?
After the cabaret it was off to a cheesy nightclub where we could really let our hair down and dance to some of the best / worst music that has ever existed, while we drank more wine, cider, shots and anything else we could think of!
As I said, this was a perfect Bournemouth Hen Weekend – there wasn't a single thing that we didn't love, and the weather and atmosphere just made the whole weekend even better than we thought it would be. In fact, we're thinking of booking a trip back next year for another friend's thirtieth birthday!
The Stag and Hen Experience has been creating the best bespoke hen weekends since 2009, so, if you're looking to plan a hen party anywhere in the UK or abroad, get in touch on 01202 566100 or via this email address admin@staghenexp.co.uk and one of our expert hen do organisers will help you put together a fantastic package for you and your group.