My Bournemouth Stag Do
Safari tents!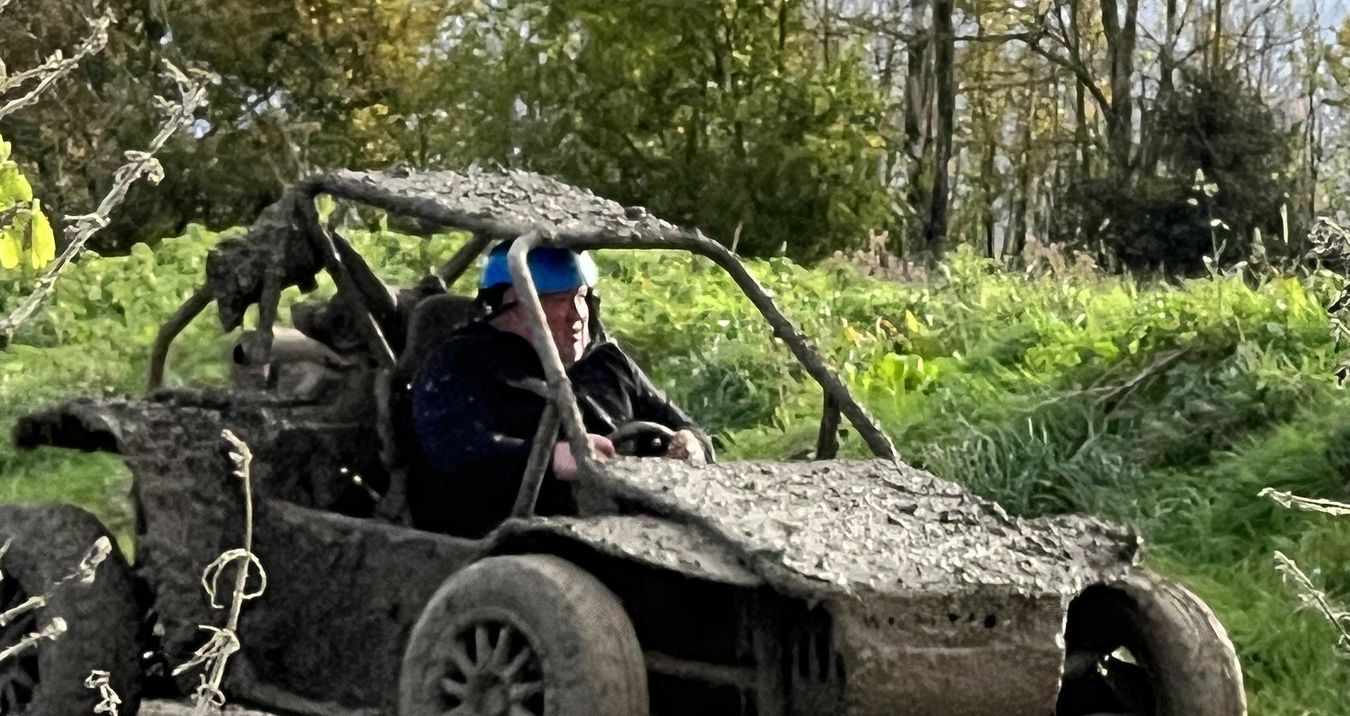 My Bournemouth Stag Do
I wanted something a bit different for my stag do. We're all in our thirties now and have been to various stag dos where we've stayed in hotels (cheap and expensive), we've visited strip clubs and we've been go karting more times than I can ever count! All of this has been great, don't get me wrong, but I'm not the kind of guy who wants to be jostling to get into a nightclub at 1am surrounded by mouthy teenagers who are mumbling and just getting in my way.
For my stag do, I wanted a big group of my mates to all be somewhere that we could call our own, to still be entertained and get properly smashed without having to worry about being sociable to other people. "I just want a weekend in the wild", I said to my best man.
And do you know what? He delivered in spades.
I knew NOTHING about what we were doing on the Friday when we left our houses (apart from the fact that we were driving for less than two hours). I still really didn't know a lot when we pulled up somewhere in the middle of nowhere, until I got out of the car and saw the Safari Tents up ahead of me, and that's when a huge grin spread across my face and stayed there for the entire weekend.
Just to clarify – these weren't just tents, it's a whole little village of accommodation. So you've got proper cooking facilities, proper bathroom facilities and hot showers, but you've also got a fire pit and nature surrounding you, as well as a hot tub so you can be as loud and obnoxious as you want to be. Which, if you've ever met my mates (and me when I'm drunk), is perfect.
But the surprises didn't stop there. Once we were settled in, my best man told me that we were going for a little walk. The whole group of us traipsed over to somewhere else on the same piece of land, where our first two activities were in front of us, ready to see who was the best.
The first was crossbows. I love the idea of crossbows (I'm a big fan of swashbuckling films), but I'd never had the opportunity to fire a real one. Turns out it's quite hard, but I quickly got the hang of it. The targets were varied, and it was pretty clear out of all of the stags which of us were going to smash it, and which were going to have trouble. In the end, I came second out of all of us, only losing to my friend Giraffe (so called because he's tall), who has not only shot crossbows before, but has been an archer for years, so that wasn't too bad!
After the crossbows, it was time for another form of projectile sports, but this time it's something a bit more basic and primal. Axe Throwing. Yeah, that's right – we got the chance to throw American Tomahawk axes at the targets, and it's genuinely something that is unlike anything else you've ever done. The thrill of hearing it thud into a target really touches you in a primal way.
Those activities done, it was time to head back to the accommodation. Turns out that the lads had brought plenty of food for a BBQ, so we fired one up and got cooking, while also lighting the fire pit at the same time. The whole evening kind of went past in a blur. Good food, lots of drinks, various silly games (mostly involving alcohol), and the freedom to be as loud as we wanted, meant that we were up until a ridiculous hour and in fact some of us even watched the sun come up before we finally went to bed.
Saturday morning rolled around (and by morning, I mean it was about twelve midday by the time most of us were conscious), and the best man told me that we still had two more activities on-site today as well. The first of which was driving some rage buggies. Unlike other racing-type activities I've done on stag dos before, this one is great because it's not about directly racing other people (there's only a couple of you on the track at any time), but it's all about having the best time in these little dune-buggy style contraptions. You'll find yourself skidding round corners, jumping over bumps and fighting to keep control throughout the experience.
Then it was time for the highlight of the weekend – the assault rifles. I liked all of the other activities, don't get me wrong, but the moment we were handed H&K 416 assault rifles (REAL ones, none of this air rifle rubbish), I felt an excitement higher than everything I'd felt all weekend. And we got a lot of time on them too. There are plenty of targets – some are just targets, some are designed to look like other things – by the time you get to shooting the exploding targets and the zombie heads, you'll find your pulse is racing and your excitement level is higher than it's ever been.
For our Saturday night, we had decided to get some taxis and head into Bournemouth – firstly so that we could get a meal that we didn't have to cook ourselves, and secondly because it's nice to go to some bars and pubs on a night out. And that's pretty much what we did. We had a great meal in a burger place, and then walked up and down the huge long road in the centre of Bournemouth that is full of bars and pubs, experiencing whichever ones looked good to us at the time.
We didn't go to a club though – we went back to our safari tents in the middle of nowhere, cranked up some music and danced and drank under the stars – a perfect end to an absolutely outstanding Bournemouth Stag Do. I honestly can't recommend this option enough for any of you who like a weekend outdoors.
The Stag and Hen Experience has been creating the best stag weekends away since 2009, so, if you're looking to plan a stag weekend package anywhere in the UK or abroad, get in touch on 01202 566100 or via this email address admin@staghenexp.co.uk and one of our expert stag do organisers will help you put together a fantastic stag do for you and your group.