My Brighton Hen Weekend
In an amazing hen house!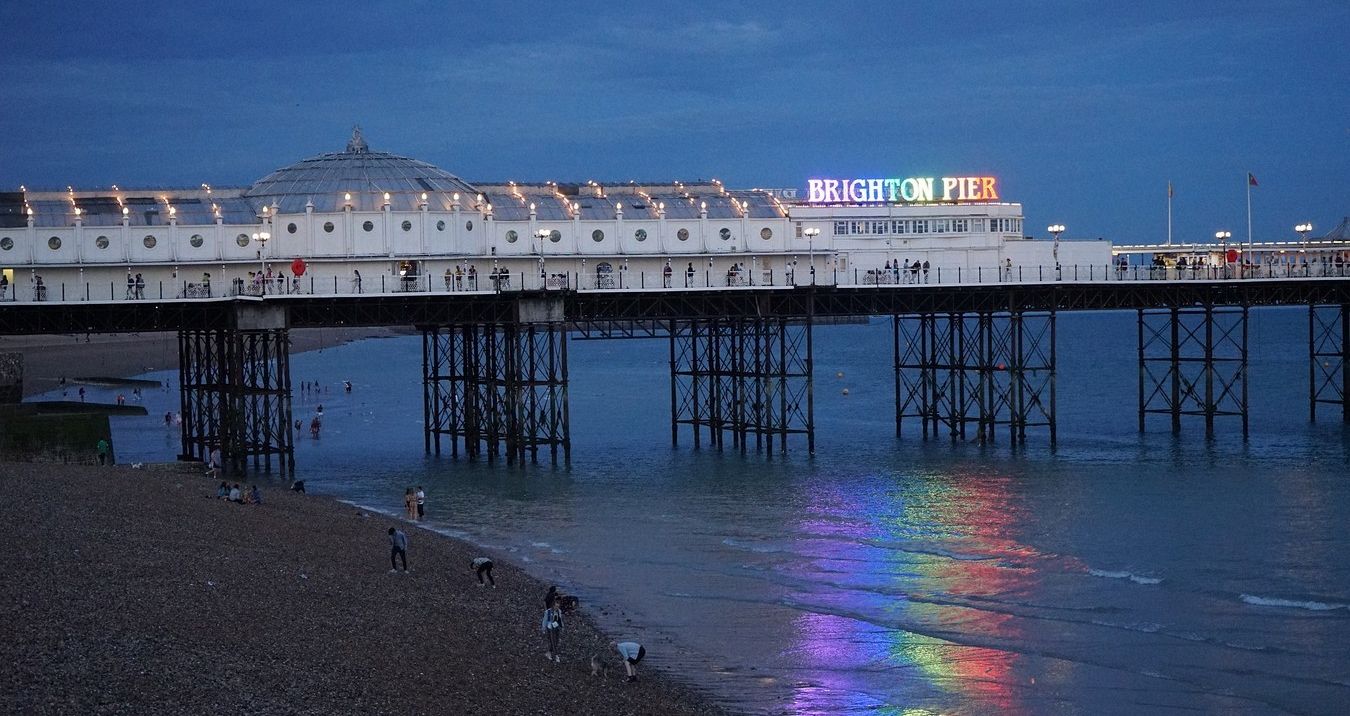 My Brighton Hen Weekend
After the last few years of ridiculousness, I knew it was going to be important to have an amazing hen weekend for my friend Claire. After all, they've postponed the wedding three times by this point (they were supposed to get married in April 2020), and we've postponed the hen do along with it every time. In that time the guest list has fluctuated, the ideas have come and gone, and we've all fought to make sure that we can give her the best send off possible.
With all of that in mind, I was supremely eager to show her the best hen weekend away, so while she knew we were going to have a Brighton hen weekend (as it's somewhere we've all had some great nights out on previous occasions), she didn't have any clue what was waiting for her.
We drove down on the Friday afternoon, knowing full well we were heading straight for the first surprise of the weekend – the accommodation. Rather than go for hotel rooms, we'd decided to go a bit special and had hired out an entire house. Best of all, some of the girls had been there since the Friday morning decorating and making it feel like a home away from home – the look on Claire's face when she opened the front door and was greeted with a giant poster of her future husband's head photoshopped onto Channing Tatum's near-naked body from Magic Mike was one that I will remember forever!
Pretty soon we were off out to enjoy our first planned activity, an afternoon tea with unlimited prosecco. Because if you are going to have a Brighton hen weekend of drinking and debauchery, you may as well start as you intend to go on! The afternoon tea was amazing, with some great food and the prosecco was flowing so fast that it soon became a competition as to who could drink the most glasses in the two hour slot.
Once the afternoon tea had been eaten (and plenty of prosecco had been drunk), it was time for our Brighton Hen Do to head out and start to pick our way through the pubs and bars of Brighton to see which would be our home for the evening. The problem with trying to do that is that all of the bars are so good that you eventually end up with a group of ladies who are stuck with an impossible decision – stay in the bar that you currently love, or move on to see if there's anything even better. We balanced ourselves out and visited a few, with each having something great to offer us. Before we knew it we were piled into a club dancing through the night, heading back to the house in the early hours of the morning.
I knew that Saturday morning was not going to be a time to have anything arranged, as while a couple of the members of our Brighton Hen Do are naturally early risers, the rest (including the hen herself) have a reputation for being cranky in the mornings, especially after they have been drinking. With that in mind we'd made sure that we had plenty of food in for breakfast, and everyone spent the morning hanging around in the house, recovering, chatting and having a laugh.
At around 2pm, we had our next booked activity, which was something that is near and dear to every girl's heart – cocktail making! We've done this on loads of hen dos before this one, and the great thing about it is that every time you do it, it feels new and exciting. We made cocktails this time that I'd never tried before, and they were astoundingly tasty. The mixologist was a very friendly gentlemen (who was also easy on the eyes, which was another bonus), and the whole session zoomed by in a haze of booze and enthusiasm.
We followed it up with a very late lunch / early dinner, before heading back to the house to get ready for our second night out. Unlike the first where we'd been out exploring without any particular plan, this second night out had a definite focus, which you may be able to guess when you think back to what Claire saw the moment she walked into the hen house on the friday night. Yes, it's time to go and see strippers. But not just any strippers, it was time for an evening of proper entertainment.
We had booked to see the Funny Boyz – a cabaret that is so full of fun and wonder that no other night out will ever quite measure up (and most men won't measure up to what you get to see either!) This cabaret has everything, singing, dancing, amazing drag hosts and some of the most beautiful and chiselled men you've ever seen in real life. Combined with cocktails, a buffet and an atmosphere to die for, and you've got yourself a perfect Brighton Hen Do evening.
But of course, the evening didn't stop there. After the cabaret had wound down we found ourselves taking advice for where to go next from the compere and before long we were tearing up a nearby dancefloor with cocktails in hand and songs in our hearts. We were determined to make this Brighton Hen Do last for as long as possible, so we were out until the sun came up, bouncing from venue to venue, experiencing the very best of what Brighton had to offer.
The next day we dragged ourselves out to the cars and took ourselves to a nearby café for breakfast, before starting the journey home. Claire spent most of the journey napping, barely able to keep herself awake, which to me is always the sign of the best possible hen do. After all, if the hen can't stay awake on the way home, you've clearly done something right.
If you have never been on a Brighton Hen Do, you should fix that right now. It is an absolutely amazing destination and somewhere that everyone should go for at least one night out in their lifetime. I cannot recommend it highly enough.
The Stag and Hen Experience has been creating the best bespoke hen weekends since 2009, so, if you're looking to plan a hen weekend package anywhere in the UK or abroad, get in touch on 01202 566100 or via this email address admin@staghenexp.co.uk and one of our expert hen do organisers will help you put together a fantastic hen weekend package for you and your group.