My Bristol Hen Weekend
Part 1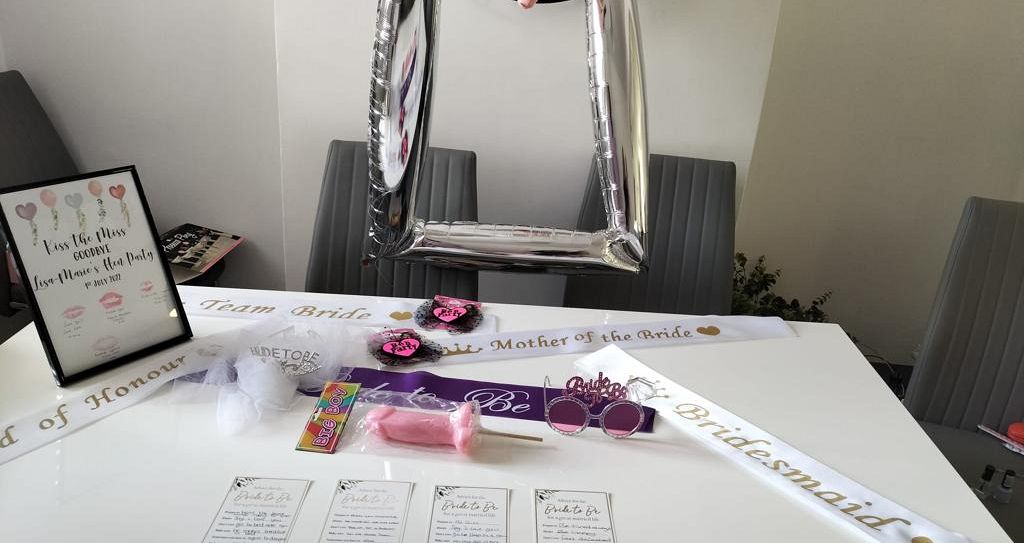 My Bristol Hen Weekend – Part One
The feeling you get when you are asked to plan a hen do is a very special one. It's doubly special when you quickly realise that you can combine it with the hen's thirtieth birthday to make it an even bigger party. Pretty quickly both Susan (the hen's mum) and myself realised that we needed to pull out all the stops for this one. After all, these are two once-in-a-lifetime occasions, so to combine them into one meant that we needed to go big and wow, as far as hen weekends go, this was definitely one to remember.
Our first thought was "Where do we go?" We looked at various European hen do destinations, but the awkwardness of getting flights from our back-end of nowhere home town combined with the fact that two of the bridesmaids did not have current passports meant that pretty soon we had narrowed ourselves down to searching for the perfect UK Hen Do.
After a lot of debate amongst ourselves, someone piped up with a story about a hen do they had been to a few years ago in Bristol – a destination that hadn't occurred to any of us even though it's the perfect driving distance away from where we live. The more we investigated it, the more it looked like a great alternative. As we were looking to celebrate Louise's birthday as well as her impending marriage, we decided to push the boat out and made sure that everyone booked both the Friday and Monday off work, allowing us to arrange a perfect four day / three night long weekend away.
We'd made sure that Louise knew nothing – she didn't even know who was coming with us, so she just got into the back of Susan's car and the pair of us swigged prosecco and devolved into giggles for the ninety-odd minute drive. She looked visibly confused when we pulled into the driveway of a nice cottage in the middle of nowhere, and was even more confused when we encouraged her to get out of the car and head into the house.
Opening the door and switching the light on, the room was filled with the yell of "Surprise!" All of the other girls had already got there and decorated the place, with hen weekend and birthday party banners strewn around this gorgeous cottage. Louise was overwhelmed with excitement, and she spent a good while saying hello to all of the fifteen other girls who had joined us. You could tell from that moment that it was going to be a great weekend away.
After everyone had relaxed, got unpacked and got ready to head out again, we jumped into a pre-booked minibus and headed into the centre of Bristol, ready for our first planned activity. This was an Afternoon Tea with unlimited prosecco, and it was absolutely the best thing we could have started the hen do with. The food was AMAZING, and while you may think of afternoon tea as a small snack, it filled us up enough that we wouldn't need to eat again until we inevitably found some takeaway on our way back from the night out. The unlimited prosecco was also brilliant (why wouldn't it be?) and the staff were very attentive, ensuring that our glasses were filled throughout the two hours we were there.
After that, it was time to go on our first big night out in Bristol. We'd been recommended that the bars down by the waterfront were the place to go, so it was with a spring in our step that we headed down to see what was what. We had a great time – moving from bar to bar, ordering amazing drinks (and way too many shots) we were really beginning to let our hair down and enjoy ourselves. While a handful of the girls (including Susan) dropped out of the night before we moved on, the rest of us had decided that it was time to hit a nightclub. We'd been recommended one when arranging the hen do, so we jumped in a couple of taxis and were there and dancing in no time at all. It was an amazing night, and we weren't back in the cottage until 3am – totally worth it!
Saturday was a day we had plenty of activities planned. After all, you can't have a hen do in Bristol without making sure the hen has plenty to get up to, can you? After we had all got up and eaten an amazing breakfast (thanks Susan), we got picked up and taken out to a field filled with inflatables, pools of water and more – yes, it was time for the West Country Games.
Louise's lineage comes from the west country, so the moment that I saw this was an option I knew that we had to include it in her Bristol hen weekend, and I'm really glad that we did. If you don't know what the West Country Games is, allow me to enlighten you. Do you remember that Total Wipeout show that used to be on the TV when we were younger? Where people tried to make their way across inflatable obstacle courses and battle with other contestants? Well it's basically like that, but given a ridiculous west country twist. There are nine games that you compete in, with each being as surreal as the last. Things like the Cider Run and Welly Wangin' made a little sense to us, but once we got to Mangold Danglin' and the Wurzel Knockout, the whole activity was making us laugh so hard that we didn't even care who won!
After the ridiculousness of the West Country Games, it was back to the Cottage for lunch and a bit of relaxing. After all, the next activity didn't need us to go anywhere, it was coming to us! Yes, the advantage of us having booked this beautiful cottage was that we could also arrange to have a cocktail making masterclass right there in our accommodation. And trust me, if you've never had a private cocktail making masterclass, you are missing out. We got to try so many great cocktails and learnt so much that we knew we'd all be making cocktails at home as much as possible.
That's just the first half of Louise's perfect Bristol Hen Do – if you want to know what else happened, then you'll have to read part two!
The Stag and Hen Experience has been creating the best bespoke hen weekends since 2009, so, if you're looking to plan a hen weekend package anywhere in the UK or abroad, get in touch on 01202 566100 or via this email address admin@staghenexp.co.uk and one of our expert hen do organisers will help you put together a fantastic hen weekend package for you and your group.