My Bristol Stag Weekend Part 2
Part 2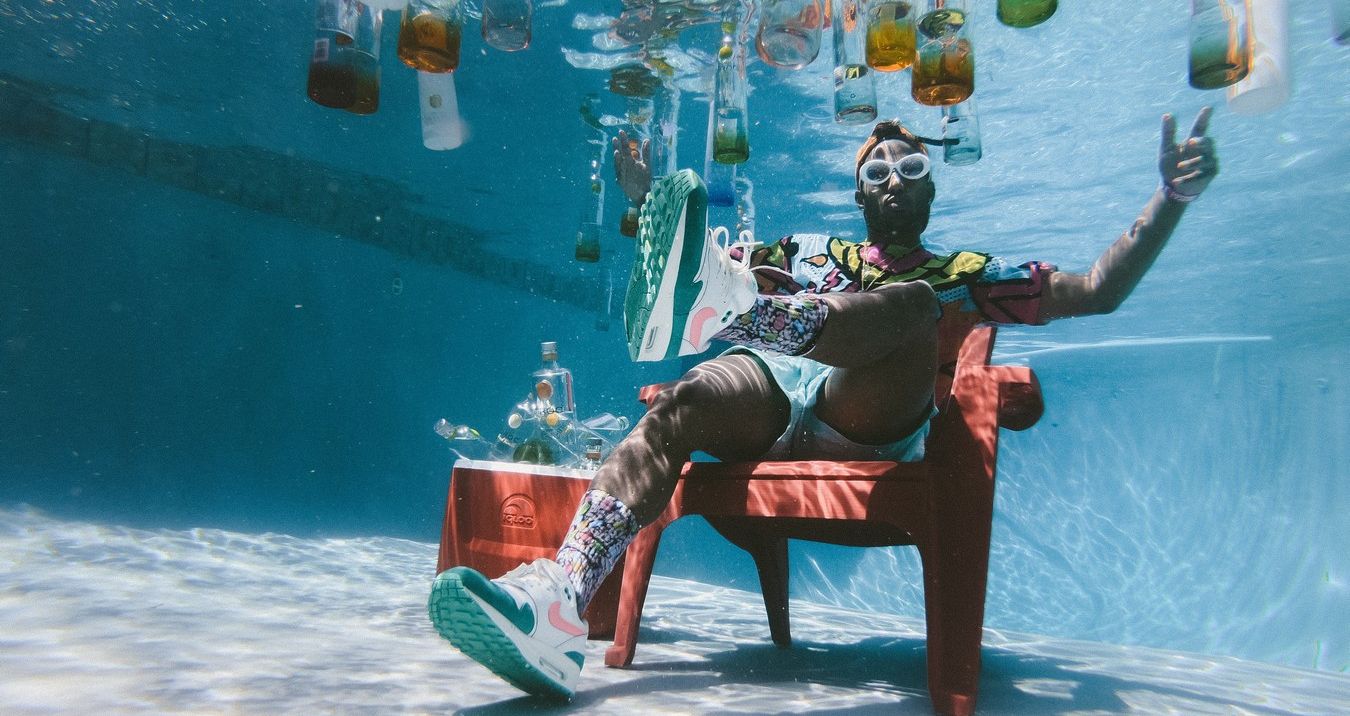 My Bristol Stag Weekend – Part Two
(Note from the Editor – just to remind you as we did in Part One, that this Stag Weekend occurred prior to the COVID-19 pandemic, and that is why there's no mention of any social distancing or any other limits)
Stag Weekend - SATURDAY:
As you may remember from Part one of this stag weekend blog, we had just about all made it back to the guest house after day one, and were ready to head off to see what our next activities were. The rest of the guys seemed to know what we were off to do, but I still don't have a clue at this point.
After waiting for Luke to recover from his night out in the wild, we all bundle into our trio of cars (mercifully swapping someone out of the Clio so we're not trying to fit five of us in it!), and we head out to wherever it is we are going. Twenty five minutes later, we are there. Although "there" is a little questionable, as it appears to be a field at the end of a dirt track. Nonetheless, I'm intrigued as we head into a little hut to tell the organisers that we are here. And with that, we are handed boiler suits and advised that we are off to our first stag weekend activity, rage buggies.
These are small, one-man, off-road, petrol-powered vehicles that are raced around a dirt track. On the day we arrive, the track is muddy, which I am confidently told "makes the experience much better", so I'm super excited. As the stag, I am told it is my responsibility to go first, and so I slide on a helmet and squeeze into the small vehicle, and I very gingerly put my foot down.
Turns out, these little buggies have quite some pickup! We're not talking the fastest things you've ever driven, but considering how low to the ground they are and how much they bounce around, it's certainly an extreme driving experience – and I absolutely loved it. Zipping round the bumpy track, up the hills and down the dips and taking tight corners, the wind in my face and the adrenaline pumping, it was a near-perfect activity to start a Saturday Bristol stag weekend with.
Once everyone had their turn (and we had established that I was the third best rage buggy driver in our group), we were taken to another area of the field and to what looked like a giant metal storage container, which we very quickly found out was a firing range. But not just any old firing range. This wasn't just for clay pigeons, or air rifles or any of those shooting activities I'd tried before – this was real weapons.
I was excitedly told that this is one of the few places in the UK where you can legally shoot guns like this, and then I was presented with an HP5 and an H&K 416 rifle to see what I was made of. We started off with normal, static targets, before graduating to moving targets, and then finally defending ourselves against a zombie apocalypse, doing all of this with a huge smile on our faces. (And if anyone's interested, I definitely preferred shooting the H&K 416).
Tired and happy, we piled back into the cars and headed back to the guesthouse, stopping for some more of those junk food guilty pleasures that are important to any stag do. Once we were back at the guesthouse, some people (especially those who had slept in a park overnight, Luke) took a bit of a rest, hiding in their rooms for a nap and/or some relaxation. But a die hard group of five of us had decided that we were refreshed enough, and so we set up camp in the local pub again, taking full advantage of the cheap drinks.
This may have been a mistake, as it meant that by the time everyone joined us again, we were already several drinks in – which, as we all know, can lead to a messy night. A decision was quickly made that we should do less walking around than we had done last night, and we chose to stay in the local pub for a good chunk of the evening, only moving ourselves on when we were clearly starting to disturb the locals through our volume and general actions (Sorry to any of you who may read this!)
A tour through a couple of popular chain pubs then became our aim, with cheap drinks, loud music and excited friends making this raucous Saturday night out an absolute highlight. After a quick visit to a strip club where ##REDACTED## enjoyed a nice dance, we ended up in a casino, who took us with good humour and we entertained ourselves with poker and blackjack until the early hours of Sunday morning.
Stag Weekend - SUNDAY:
The Sunday morning wakeup was not as bad for me as the Saturday morning had been (I'm grateful for the lack of shots drunk on Saturday night), and so we dragged ourselves to our feet, packed up and headed out to a popular low-cost chain pub for a breakfast and a chance for the drivers to ensure that they were sober before we leave.
So on the whole, what did I think of my stag weekend in Bristol? It was amazing. Honestly, I know that for most people a Stag weekend is about who is with you, not where it is, but Bristol really seemed to lend itself well to such a party – we had no hassle at bars, no hassle anywhere and no-one seemed to mind us at all. In fact, the three single lads seemed to be inundated with ladies at certain bars as well, so it's a great stag weekend destination for everyone.
I'd like to thank all the guys at The Stag and Hen Experience for helping my best man plan this, getting it booked, giving us all the advice, getting it at a great price, and letting me talk about how great it was here to try and convince all of you to give Bristol a try for your Stag Weekend.
Thanks Micheel. Great to hear you all had a great time.
If you like the idea of Michaels Bristol stag weekend, or would like to explore what other stag do activities you can do in Bristol or any other destination, for that matter, get in touch on 01202 566100 or via email on sarah@staghenexp.co.uk and one of our stag weekend specialists can help you save time and money organising a stag do you'll remember.