My Cambridge Hen Do
You can see why it's so popular!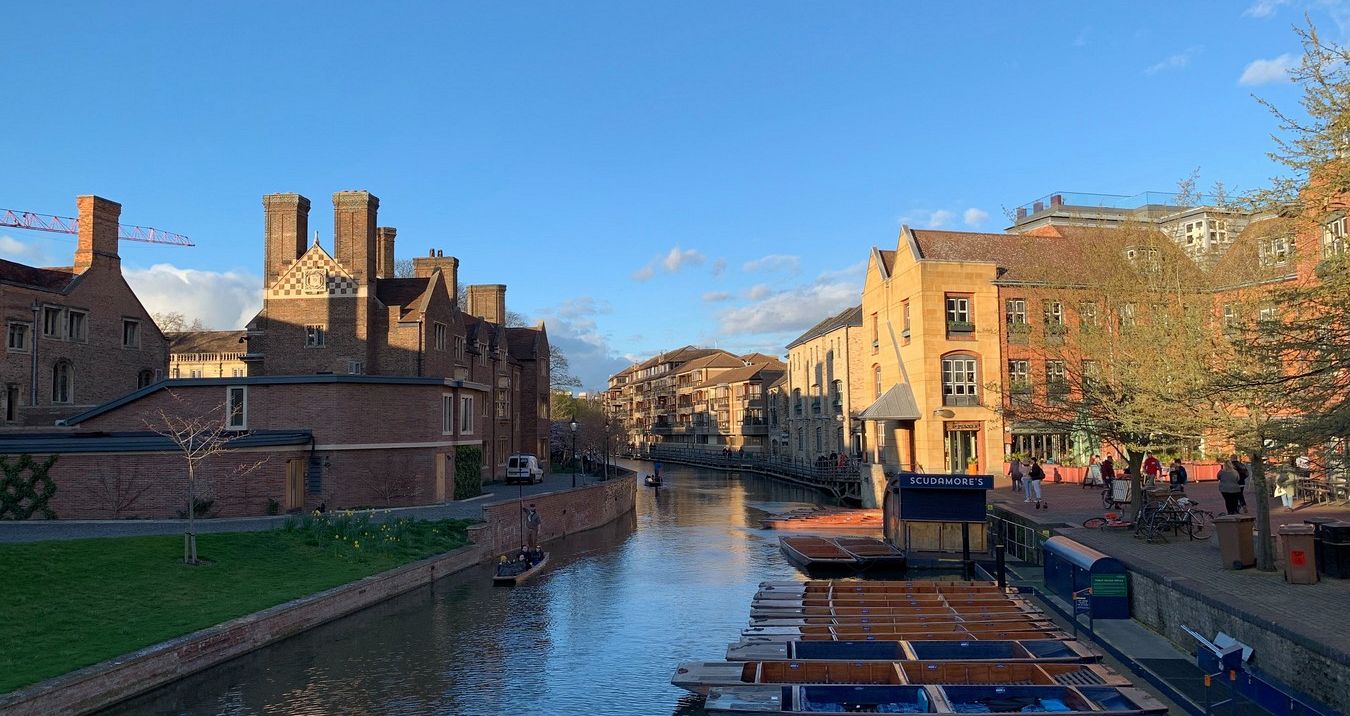 My Cambridge Hen do
I was initially a bit concerned about my Maid of Honour, Abi, organising my Cambridge Hen do weekend, as she is wonderfully scatty at the best of times. I know what my friends are like, and getting them all organised is a bit like herding cats. I was really worried that between these two factors it was all going to be a bit of a disaster. Fortunately Abi had the good sense to use the Stag and Hen Experience to organise it, who took the job out of her hands. Once she had talked through what she wanted with them, they set it all up and all we had to do was pay for it. Abi organised a two night stay for the 12 of us for a Cambridge hen weekend, with cocktail making, which I particularly wanted, and a punting tour of "The Backs" followed by Afternoon Tea on the Saturday. The hen weekend organiser had also arranged for admission to some popular bars and nightclubs for us as part of the package. It was just so easy.
We arrived for our Cambridge hen do on Friday afternoon to check in to the hotel. We had been booked into the Cambridge Central Travelodge, which was pretty much what you would expect from a Travelodge anywhere, nothing to write home about but clean, up to date and only a couple of miles out from the centre. It was perfect and considering the price of accommodation i looked for in Cambridge, was excellent value. A few of the girls arrived on the Cambridge hen weekend by train so it was really handy for them as well. All told, the accommodation ticked the boxes, which was a good start to the Cambridge Hen do!
The first activity that was booked for us was the cocktail making class, which I was really looking forward to as cocktails are very much my thing! We took some taxis from the hotel to Las Iguanas, where the class was taking place. In all fairness we probably could have walked, because it was only a couple of miles, but we wanted to make sure we arrived on time without getting lost and keep those heel blisters to a minimum!
Cocktail making was amazing, the guy who took the class, Alan, really knew his stuff! We started off with a Caiparinha when we arrived, which we didn't get to make ourselves, but really got the hen weekend feeling started. We made two cocktails under Alan's supervision, with various games to keep the giggles going, and then to finish Alan made us all Mojitos, which are a big favourite of mine. By the time we had finished all those cocktails, all of us were in need of food to soak up the alcohol, but fortunately part of the package was a two course meal for all of us, which even the vegans enjoyed! The whole hen do experience at Las Iguanas was definitely one of the highlights of my hen do in Cambridge.
When we had finished at Las Iguanas, we got them to call us taxis and we all went off to Revolutions, where we were booked in as a group for some drinks before we went out clubbing. Once we got there, we had so much fun carrying on with the cocktails and chatting that we clean forgot about going to a nightclub. We ended up staying there until closing at 1pm and then it was just a short stumble down the road to the Travelodge and bed. A perfect start to our Cambridge hen weekend.
The next morning we all got up about 10am for a much needed breakfast. Fortunately this was all included in the package we had booked, so we all tucked into a decent cooked breakfast before heading straight back to bed to digest!
We had booked the Punting for 2pm and fortunately it was only a mile or so away from the hotel so we walked there to shake off the last of the previous night's excesses. Stopping only to pick up some strawberries and bubbles for the punting trip! The Punting tour was definitely another highlight of my Cambridge Hen do! The weather was gorgeous and the guide really knew his stuff, we all managed to fit into one punt and then it was off down the River Cam, past the backs of the University Colleges, which look like the grounds of stately homes. All along the way Alan gave us a brief history of some of the landmarks, such as the Bridge of Sighs and the architecture was amazing, from the gothic splendour of King's College Chapel to the classical elegance of Wren's Library. I can only 100% recommend that you try this! After the tour, which was about 45 minutes in total, we debarked for Afternoon Tea at the Graduate Hotel, which was a delicious selection of sandwiches, scones and cakes, served overlooking the Cam.
When Afternoon Tea was done we wandered back to the hotel to get ready for our Saturday night out. This time we started the evening in All Bar One for, you guessed it… cocktails! This time we managed to make it to the nightclub, which was a place called Vinyl. Much fun was had by all but that's all the information you're getting because what goes on Hen, stays on Hen! Suffice to say, the next morning there were some really unwell faces (and some shamed faces!) sitting down to breakfast!
All in all my Cambridge Hen Do Weekend was everything that I wanted and I am so glad Abi decided to use the Stag and Hen Experience rather than trying to do it all herself!
The Stag and Hen Experience has been creating the best bespoke hen weekends away for over 12 years, so, if you're looking to plan a hen weekend package anywhere in the UK or abroad, get in touch on 01202 566100 or via this email address naomi@staghenexp.co.uk and one of our expert hen do organisers will help you put together a fantastic hen do for you and your group.