My Coventry Hen Weekend
Simply Superb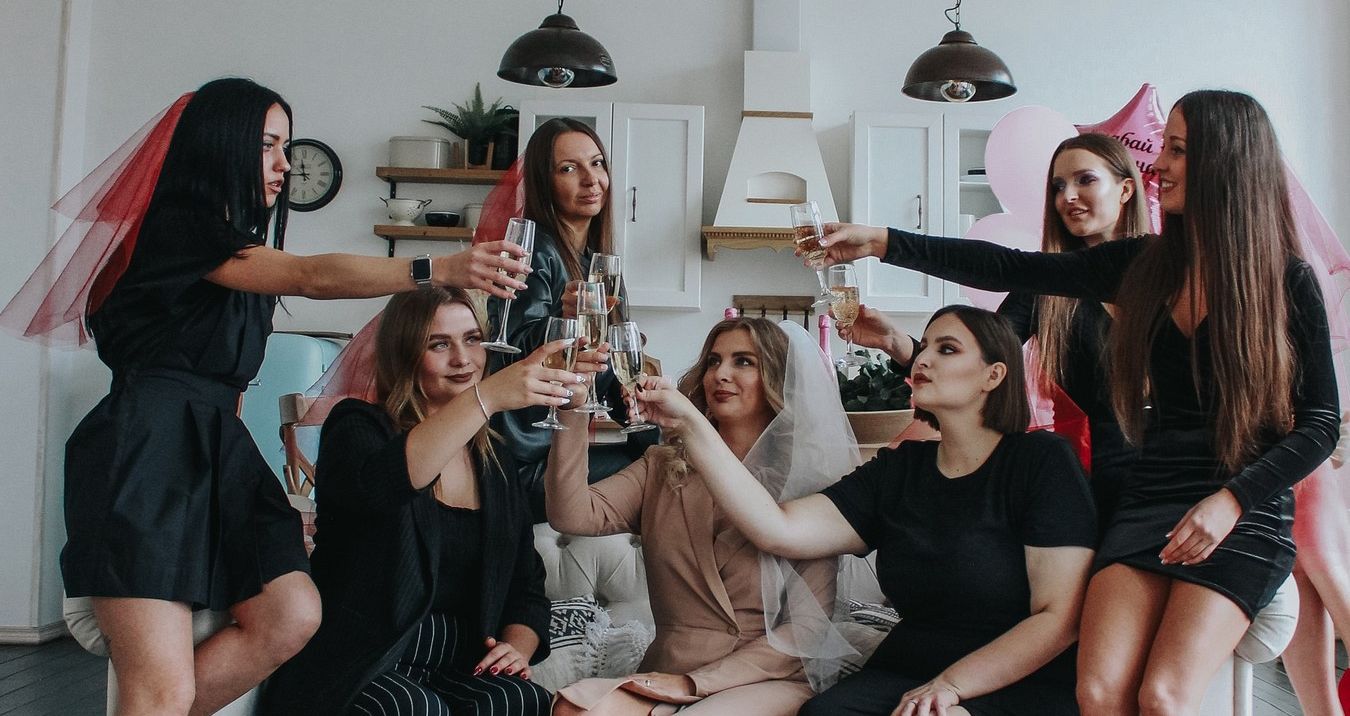 My Coventry Hen Weekend
I loved being a maid of honour, I really did – but we spent ages debating on where would be best to go for the hen weekend. The hen's not a lover of huge cities, so places like London or Birmingham were ruled out pretty quickly, and abroad was a no-go for budgetary reasons. It had to be a hen do destination reasonably central in the country (because of where we all live), but had to be far enough away from everyone's home towns that there was no risk of running into people you didn't want to run into. So with those specifications, I gave the Stag and Hen Experience a call, and very quickly Naomi had guided me to picking Coventry as our perfect hen do destination, already one great advantage of using a hen do organiser. And it was so good that I had to write this little diary to show you just what we got up to, and why it was the best place for us to have our hen weekend.
FRIDAY
Sadly, due to the hen's job, she was unable to book the Friday off, so we had tailored the weekend to make the most of the time we had available to us. We all piled into cars straight after work on Friday and drive the hour and a bit to our beautiful hotel in Coventry, I was surprised at how nice it was, the rooms were big and bright, the bar was big enough so all the hen party could chill and have a laugh without disturbing other people, it really was perfect hen weekend accommodation. We checked in and freshened up, popping a few corks whilst getting ready, before heading out for a gorgeous Italian meal (which was lovingly served by a couple of gorgeous, flirtatious Italian waiters, a definite bonus as far as we were concerned, we almost took them with us as honorary hen do guests!). This was a perfect place for us to all get to know each other (or get re-acquainted, as some of us hadn't seen each other for many years before this hen weekend), before we headed out to a local independent cocktail bar, with the intention of just having a "couple" of hen weekend drinkies and moving on.
Due to the high quality of the cocktails, and the 2 for 1's, the moving on part didn't happen, and instead we spent the whole hen night in there, trying cocktail after cocktail, getting a bit loud singing and having a great time. (And hopefully not irritating the bar staff TOO much throughout the evening, they were lovely, thanks guys x!). Around midnight, the hen started to flag, so we combined forces to get her back to the hotel (and pick up some chips for those of us who were hungry), and pretty soon we were back in our rooms, with everyone drinking glasses of water (as ordered by me, to make sure that everyone was at their best in the morning!) after all one of the hen do needed to be the responsible one, right!
SATURDAY
My first job after waking up and checking that the hen was feeling OK, was to call around the rest of the girls, to make sure everyone got up and made it downstairs for breakfast in time. This was a great success, considering and before long we were all sitting around eating an amazing full English breakfast and drinking some well deserved teas and coffee. I'd made sure that when we had planned this Coventry hen weekend, the activity would be booked for the early afternoon on Saturday, so that we could go out for a nice walk in the morning – again, to help with everyone's well being and also because A Coventry hen weekend has some really nice sights (and some great shops) that I thought all the hens would enjoy.
This combination of shopping and walking got everyone's energy levels back up to the excitement level that I wanted to see, and so, after grabbing a quick lunch in a Maccie D's, we made our way to our scheduled activity. I'd kept this from all of the girls, so that they could all share in the surprise when they discovered what it was, and they were all pretty happy to discover that the activity in question was lingerie making!
Now obviously, I don't mean we were sewing together entire pieces of lingerie, as that takes longer than an afternoon (and probably involves more skill with a needle than I have every had), but this activity basically allowed us to decorate garters (or nipple tassels, though most of the girls picked garters), and personalise them – which is a perfect activity for a hen party, particularly one where all of us have husbands, boyfriends or girlfriends – the hen was the last holdout in our group, most of us have been in couples for years! So with that in mind we all set about decorating and personalising our garters to suit our other halves tastes as well as our own.
I don't feel that I've described that lingerie making in a way that adequately explains how much fun it was. It was perfect for our hen party, and I can't recommend it highly enough there were prosecco corks, sequins, lace and satin flying everywhere, it was almost like a 'clean' food fight, great fun!
After the amazing activity, it was time to grab an early dinner (sadly, this one was not served by gorgeous waiters, though you can't have everything) before heading back to the Coventry hen weekend hotel to get ourselves all ready for a perfect hen night out. It took a while for everyone to be ready (as you might expect with ten of us all trying to get ourselves looking perfect), but eventually we were all ready to step out into Coventry and dance the night away.
The hen has always been the sort of person who prefers to go to one place and stay there on a night out, rather than continually be on the move, so I had planned a perfect Saturday night out. We popped into a popular chain pub with cheap prices for a few drinks when we first went out, and then at about half ten we moved onto the biggest nightclub in Coventry. Thanks to Naomi, I'd booked a booth and a drinks package there, which meant we had comfy seats, a bunch of drinks already provided to us, and guest list access so that we didn't have to queue to get in!
Which was perfect. Especially since a couple of our hen group weren't too keen on getting up to dance, so we managed to keep hold of the booth through the entire night, with the rest of us going back and forth from the dancefloor to the comfy seats and back again.
SUNDAY
We all slept in on Sunday and missed Breakfast, so after we'd packed up and checked out we all piled into the cars and picked up something from a popular drive through fast food restaurant on the way home.
On the way home, we all chatted about how much fun we'd had, and what the best bits of the weekend were. By far the most popular bit was the lingerie making, though the Italian waiters on the Friday night were a couple of the girls most favourite memory!
Our Coventry hen weekend was amazing, and I recommend it to anyone else who is planning a hen weekend!
Thanks again Naomi and everyone at The Stag and Hen Experience.
The Stag and Hen Experience has been creating the best bespoke hen weekends away for over 12 years, so, if you're looking to plan a hen do package anywhere in the UK or abroad, get in touch on 01202 566100 or via this email address naomi@staghenexp.co.uk and one of our expert hen do organizers will help you put together a fantastic hen do for you and your group.