My Derby Hen Weekend
So easy and central.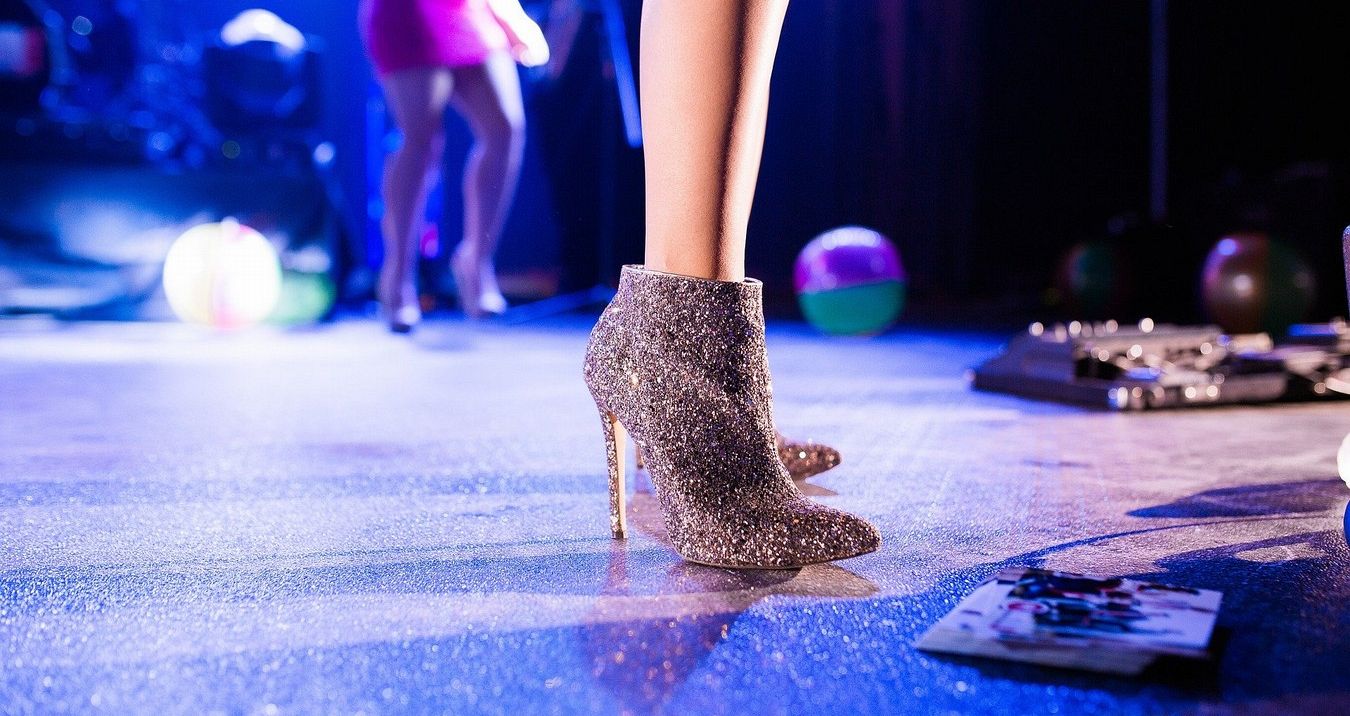 My Derby Hen Weekend
We got to go on a Derby hen weekend back in 2019. Celebrating one of my best friend's forthcoming wedding was definitely a cause for celebration, and I'm really glad I got to go on the hen weekend in 2019 before 2020 happened and we all got stuck at home for months! The wedding ended up getting rebooked because of Covid so we may have to have another hen do! The great team at the Stag and Hen Experience asked me to write about my hen do, to give you guys an idea of what it's like to go on a Derby hen weekend, and I was more than happy to do so, because I think that everyone should get the chance to have an amazing girls weekend away in Derby, like we had.
FRIDAY
Derby is about two hours away from where we all live, so it was a great pick as it's the perfect distance away that we don't go there regularly and no-one knows us. Which is a great advantage, because we do have a reputation of being quite loud when we are out and drinking, we party hard, lol! (Particularly certain members of our group – Lucinda and Kelly, I'm looking at you!) We met up at our local pub for an early lunch, which was a great opportunity to get into the swing of things and have a quick catch up with everybody and get the hello and how are yous over and done with before the hen weekend really begins, before all bundling into three cars and heading straight up to Derby. There were definitely some some bottles of prosecco being passed around inside all the cars, in flight entertainment of course! Now the hen party really starts!
Once we arrived, we went straight to our hotel (because after being in a car for two hours, the first thing you need is to freshen up) and we were amazed by the quality of hotel. Considering the budget we had for this weekend, we were all expecting to find ourselves in a Travelodge at best, which would have been fine, but we were in this beautiful charismatic four star hotel, hotel, right in the centre of Derby! – When I first saw it, I knew this was a perfect place to be based as well as being a fantastic start to the hen weekend.
All of us were raring to go as soon as we'd all got ourselves ready, and it was good that we were, because our cocktail making activity was booked for four o'clock - a perfect time to get the early evening started. We all got the chance to try to make three cocktails, while being overseen by a professional mixologist in a very popular cocktail bar – and we even had a three course dinner booked for directly afterwards, in the same venue, which was perfect! The cocktail making was super fun, with so many different drinks to try and make. We played loads of games and faced challenges set by the host all the way through the class, it was an amazing activity, really fun and interactive and had everyone in hysterics.
The meal was very much needed, if only to soak up all the cocktails we devoured! The meal surprised me, it was really tasty and the portions were big enough so no one was left hungry, there was also a decent variety of gluten free and vegan options so we were catered for really well. After we'd eaten, we decided to stay stayed at the bar for another hour or so (mostly because they had a range of weird flavour vodka shots that we all wanted to try), and then moved onto a few more local bars that were nearby. We'd intended to have a quieter night on the Friday and really go big on the Saturday, but those plans went straight out of the window after a couple of those fruity and candy Vodka shots!, and we ended the night in one of Derby's cheesiest nightclubs as recommended by The stag and hen team, where the eighties and nineties music kept us dancing until about three in the morning! So much for taking it easy on night 1!
SATURDAY
When we booked our hen weekend away, we all ummed and ahhed about whether to book accommodation with breakfast included, and we came to the conclusion that it wouldn't be worth it, as no-one would want to get up and eat breakfast at a suitable time. And that was a good choice as most of us weren't conscious until after eleven in the morning! So instead of a hotel breakfast, we decided to just pop to a nearby café and have a uch needed early lunch, before heading off to our Saturday afternoon activity. Which was specifically chosen for the hen!
She is very artistic and loves to draw, paint and do all kinds of craft -y type activities. So we were off to do a nude life drawing class. Which means those people (like the hen) who enjoy art, are going to have a great time, and those people who don't give a monkeys about art (again, I'm looking at you Lucinda and Kelly), will just enjoy a glass or three of prosecco and to stare at a naked man and pretend to draw him. At this point, you're hoping for a bronzed adonis with chiselled abs and very gifted in the lunchbox department (if you know what I mean!!) We were not disappointed, as we all sat by our easels with a paint pallet, ready to go, Jack came in, wearing only a towel. There was definitely a few girly giggles and not a small amount of anticipation as he took position on the mini stage. It would be easy for me to get carried away at this point, so lets just say wow! As expected, we all had a great time, and the hen genuinely drew an amazing picture that we all admired. Meanwhile, Kelly drew a stick figure with a huge penis, but like she said, 'everyones a critic!'
Then it was back to the hotel to freshen up and get ready for a night on the town. We'd made the decision to not go out and have a big meal tonight, instead just grabbing a few sandwiches and things on the way back to the hotel so that we could eat them while getting ready. And then, a few hours later, we were all off and on our way to a posh bar that we'd had highly recommended. (I'd give you the name, but I've genuinely forgotten it, at this point of the evening I was just along for the ride!!). A few drinks there, and then we were on our way to a huge Derby nightclub. This club had everything – three rooms, all playing different music, and just a much better selection of music and entertainment than the cheesy club from the night before. The drinks prices weren't terrible (for a nightclub, anyway), and we all had an amazing time, with a lot of dancing, flirting and daring each other. There are so many stories I could tell from that night out, but what happens in Derby stays in Derby!
SUNDAY
And so, our Derby hen weekend was coming to an end. We all magically managed to wake up before the check out time, and got ourselves packed up and everything in the cars with time to spare. However, with a lot of us still nursing hangovers, we decided to stop at one of the cheap local chain pubs for a breakfast before we drove home, which we spent talking about the crazy things everyone got up to and recapping the highlights of the weekend, for me it was Jack!
Our Derby hen do was an absolutely amazing experience, and was so well organised (which is due to both the maid of honour and the Stag and Hen Experience). Derby is definitely a great place for a hen do. We'll remember it forever.