My Derby Stag Do
You must try the Derby mile crawl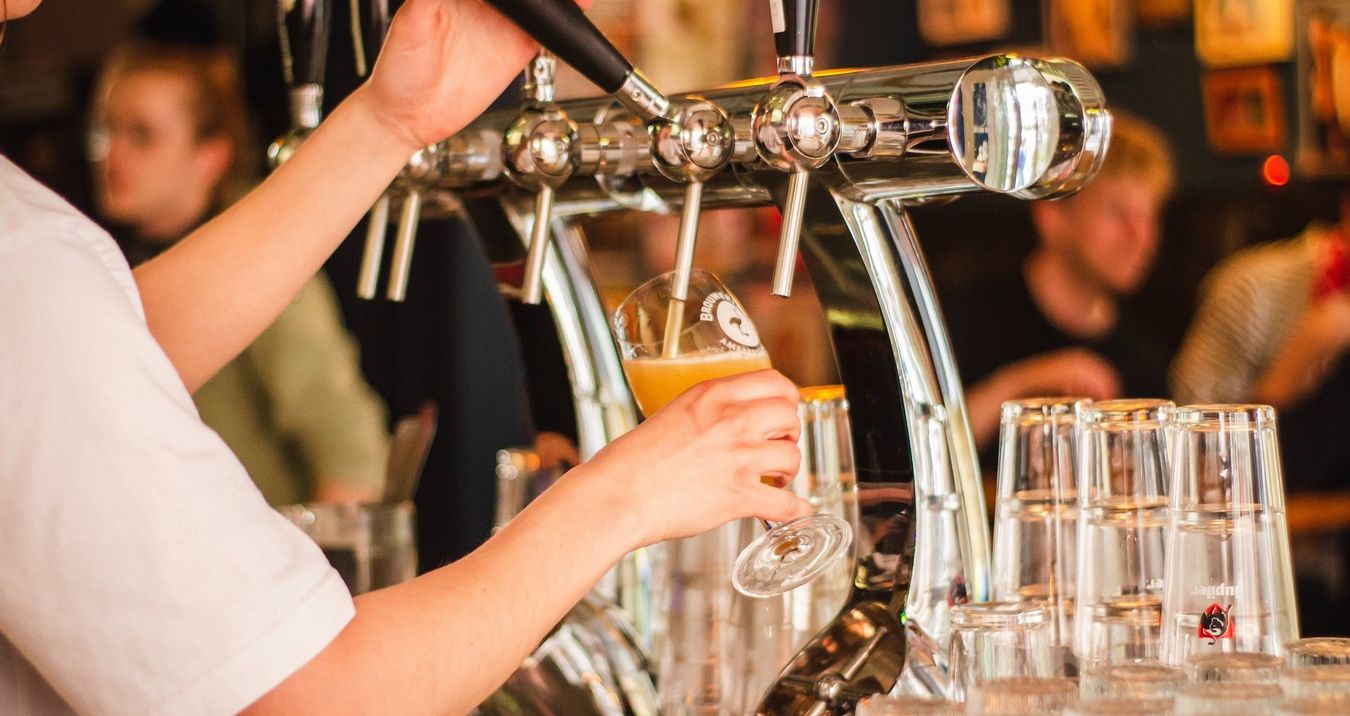 Pictures: Gimmie! Another gorgeous much needed beer along the Derby mile
My Derby Stag Do
When I was at University I lived with this guy from Derby. He was always going on about the Derby Mile pub crawl and how it separated the men from the boys, and I'd always fancied giving it a go, so when it came to organising my Stag do it was a no brainer. I was going to have my Stag weekend in Derby and at some point over the weekend we were going to take on the Derby Mile!
I left my Best Man, Nigel, in charge of the arrangements and he booked everything through a company called The Stag and Hen Experience, who took the pain out of what was becoming quite a painful experience for him. In no time at all 10 of us were all sorted for our Derby Stag do, where not only were we going to do the famed Derby Mile pub crawl, but also have a go at driving tanks, that's right proper real full size tanks! I couldn't wait!
The company had booked us into the local Jurys Inn and it was just the ticket, perfect for stag dos. It was located right in the centre of the city and it had decent sized rooms. It was all spotlessly clean and the beds were super comfortable, but we didn't come to Derby to hang out in a hotel all weekend so after dropping off our bags we headed to the nearest pub we could find to start on the Derby stag do shenanigans.
The first pub we found was a place called Ye Olde Dolphin Inne, which as it turned out was Derby's oldest pub, dating back to 1530, and apparently haunted. It was a nice old school pub with a selection of different rooms, including a lounge with a big open fire. We stayed and had a few here to get ourselves warmed up, but we weren't planning on doing anything too wild on the Friday night of my Stag weekend in Derby, as we had a big day planned for the Saturday.
The next stop was a Wetherspoon's called The Standing Order. This pub was absolutely massive and had a really good selection of drinks and a lively crowd, so we stayed here for a few more and took advantage of the Spoons prices! When Nigel booked my Stag do, he also managed to get us on the guest list for Derby's Popworld nightclub, so we finished off the evening there before heading back to the hotel.
We started off the Saturday morning of my Stag weekend with a truly excellent breakfast at the hotel before the minibus picked us up to take us to the tanks. The tank centre was about an hour's drive away through some fantastic scenery and we actually had a really good laugh on the ride over there. The tank driving itself was absolutely brilliant. I think they were strictly speaking armoured personnel carriers rather than tanks but they were awesome beasts, absolutely massive! We all got three laps of the track, one with the hatch open so we could see and one with the hatch closed so we could only see using the periscope! On the third lap we had the option of hatch open or closed and I went for closed again because it felt so much more atmospheric that way! I take my hat off to Nigel for booking the tanks, because it was one of the major highpoints of my Stag weekend in Derby.
After the Tank driving we had a look around the tank museum they had on site, before heading back to town to head out to do the Derby Mile. Nigel had come up trumps again for my Stag weekend in Derby, he'd booked a couple of local girls dressed as German barmaids ton shepherd us along the mile. Apparently there were 11 pubs that we had to visit, less than back in the heyday of the Derby Mile when there were about 20 pubs, but I was pretty sure that 11 was going to me more than enough!
We started off the Derby Mile at a place called the Travellers Rest for our first and the girls were minding the kitty and getting the drinks in, which definitely made life easier. We had one here before they shepherded us off to the next stop which was a place called the Swan and Salmon. From here we went to The Georgian House Hotel and then on to the appropriately named, The Mile. The girls were doing an amazing job of ushering us on the next bars, as we had to get to the last one by closing time and so from The Mile we went to The Courtyard and then The Greyhound Inn, which is where we lost Nigel, who was so plastered he puked everywhere, slipped over in it and had to be cleaned up and put in to a taxi back to the hotel by one of our ever helpful barmaids. As the taxi drove him off we gave him a resounding cheer for a job well done in arranging a Stag weekend in Derby to remember!
From the Greyhound it was off to The Friary and then the Bishops Blaise, where we lost a couple more of the lads and then it was off to Revolutions for our penultimate bar. We were all truly wasted by this point and I think it took a bit of fast talking by the girls to get us into our final venue for my Stag weekend in Derby, which was a lapdance bar called Baby Platinum. I have a vague recollection of being dragged on stage here, but couldn't testify to anything!
I had the most amazing time on my Stag weekend in Derby. I got to drive a tank, I finally got to do the infamous Derby Mile pub crawl and I had a fantastic weekend away with all my best mates. Big thanks to Nigel and the guys at The Stag and Hen Experience for making it happen!