My Edinburgh Stag Do part 1
The start of a great weekend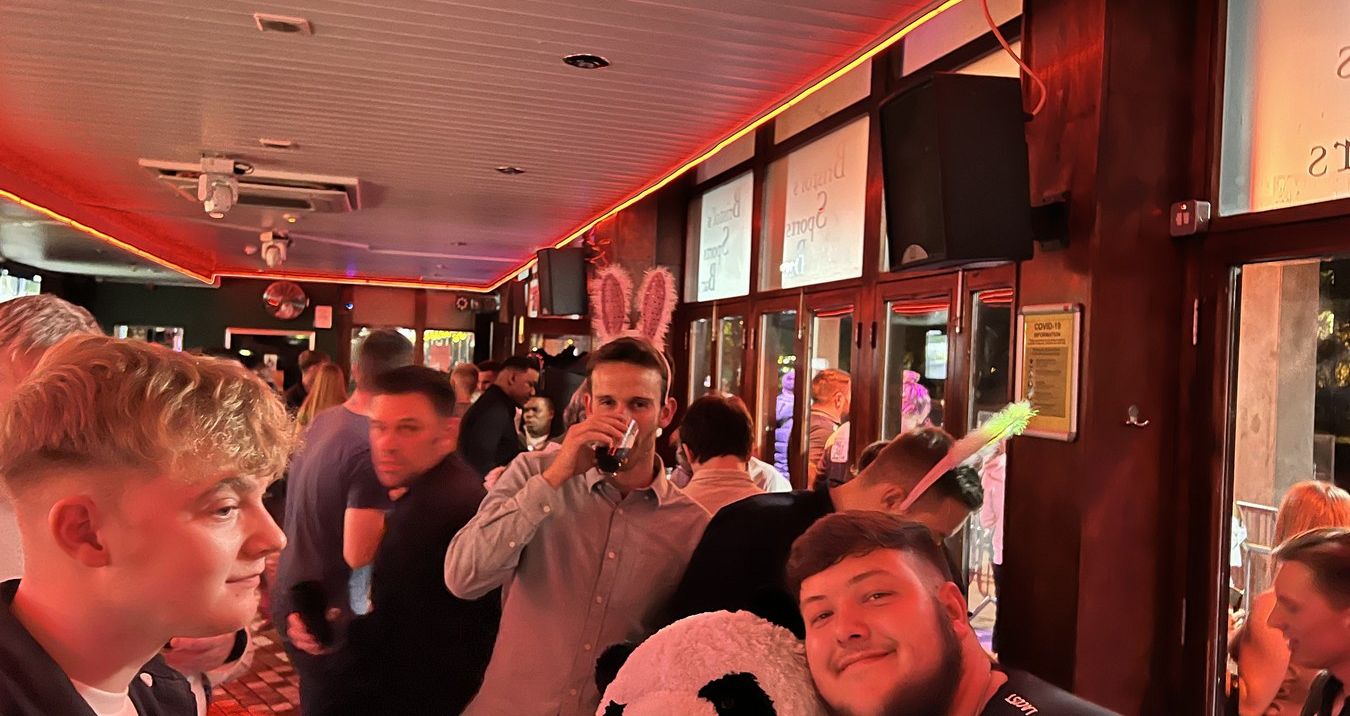 My Edinburgh Stag Do (Part One)
We all know it has been a bit of a strange time when it comes to planning weekends away, especially stag dos. Jumping on a plane to somewhere wild has been an option that just hasn't really existed for the last couple of years – at least not without a lot of careful planning and backup plans. When my mate Pete asked me to be his best man and said that the wedding was going to be in just a few months, then my mind immediately raced to stag do options. After all, we're out of the worst of the pandemic now, surely we could book flights out to somewhere?
After talking to the lads, however, I found a significant problem. Three of them had no passports (as they hadn't needed them for a while), and rather than leave those lads behind (which you should never do), we made a decision to travel as far as we could without needing passports. Since we are located on the south coast of England, the logical choice therefore was to jump on an internal flight and head up to Scotland.
After finding some great value flights from our local airport, the plans were all put in place. We even got Pete's future father in law (who had declined an invitation to the stag weekend) to drive us all to the airport in a minibus, so that no-one had to worry about cars etc. We also hadn't told Pete what we were doing at all, which meant that when we were in the airport, we got to play a couple of classic pranks – the first was hiding a vibrator in his suitcase, and the second was to make his passport "go missing" (whereas actually we didn't need it in the first place!).
Once we were on the plane and he discovered we were heading to Edinburgh, he was a very happy man. After all, Edinburgh Stag Dos have a reputation for being absolutely insane, and we knew that this wouldn't disappoint on that score. After the quick flight, we found ourselves in the Scottish capital, picked up by some transport and whirled away to our accommodation. I'd had a long chat with Steve from the Stag and Hen Experience when planning this Edinburgh Stag Do, as I didn't really know where we wanted to stay. No-one really loves being in two man hotel rooms, since there will always be people who don't really know each other ending up sharing, and there's also nowhere for you to all really meet up and hang out. Luckily, Steve had a great solution, some apartments. These were well located, had everything we needed and really helped us feel like we had a home base for the weekend, which was perfect.
Once we'd all freshened up, it was time to head out into Edinburgh proper to see what mischief we could get up to. What Pete didn't know was that our first port of call was going to be for something he would absolutely love. We'd booked some Whiskey tasting, which is a must if you are going to anywhere in Scotland (as I'm sure any of you whiskey lovers will know). Pete prides himself on his love of whiskey, so he was over the moon when he discovered that we were getting to taste some of the best that Scotland produces. While a couple of the lads had opted out (as they weren't big whiskey drinkers), the rest of us really got into it, fully embracing the process. I have to say, it's nice to have an alcohol-based activity on Edinburgh Stag weekends that wasn't just about how much we could drink (although we would get to that later in the evening!)
Whiskey tasted and enjoyment had, it was time for the next part of this weekend of mayhem. Time to grab some food. Luckily, Edinburgh is a city that is famed for some amazing foodstuffs (as well as some strange ones), and we'd booked a table in a local restaurant that came highly recommended. They were obviously used to entertaining a bunch of lads on an Edinburgh Stag Do, as they had put us all on a long table in a semi-private area, so that we could be a little bit loud and raucous without putting any of the other diners off their food! The meal was amazing (and great value), and once were done it was time for the next part of the plan. We grabbed Pete and we were off to our meeting point for the evening's entertainment.
For the evening, we'd booked the Bar Crawl babes, who had come highly recommended by my mate Kelvin, as he'd been on a stag do where they'd used them in the past. I have to say, I can see what the appeal is! They show you around the best bars, making sure you get the best bargains, they'll queue for you at the bar so that you don't have to, and they are lovely to look at as well! It's one of those activities with no drawbacks whatsoever. They took us around for hours, before leaving us in a nightclub where we all tore up the dancefloor and really showed the locals just what a gang of Bournemouth lads on tour can do. In fact, we were so impressive that a couple of the single lads soon vanished with some local ladies, and we didn't see them again until the next day.
For the rest of us, the nightclub wasn't the end of the evening. We popped into a gentlemen's club afterwards and were thoroughly entertained by some of the most beautiful ladies I've ever seen, and then we went on to the casino, where Pete cleaned up at Blackjack, making back everything he'd spent that night and quite a lot more besides! Eventually (at about 4am) we decided enough was enough and made our way back to the apartments, drunk, happy and having had an amazing evening.