​My Hen Party Coventry
A great hen weekend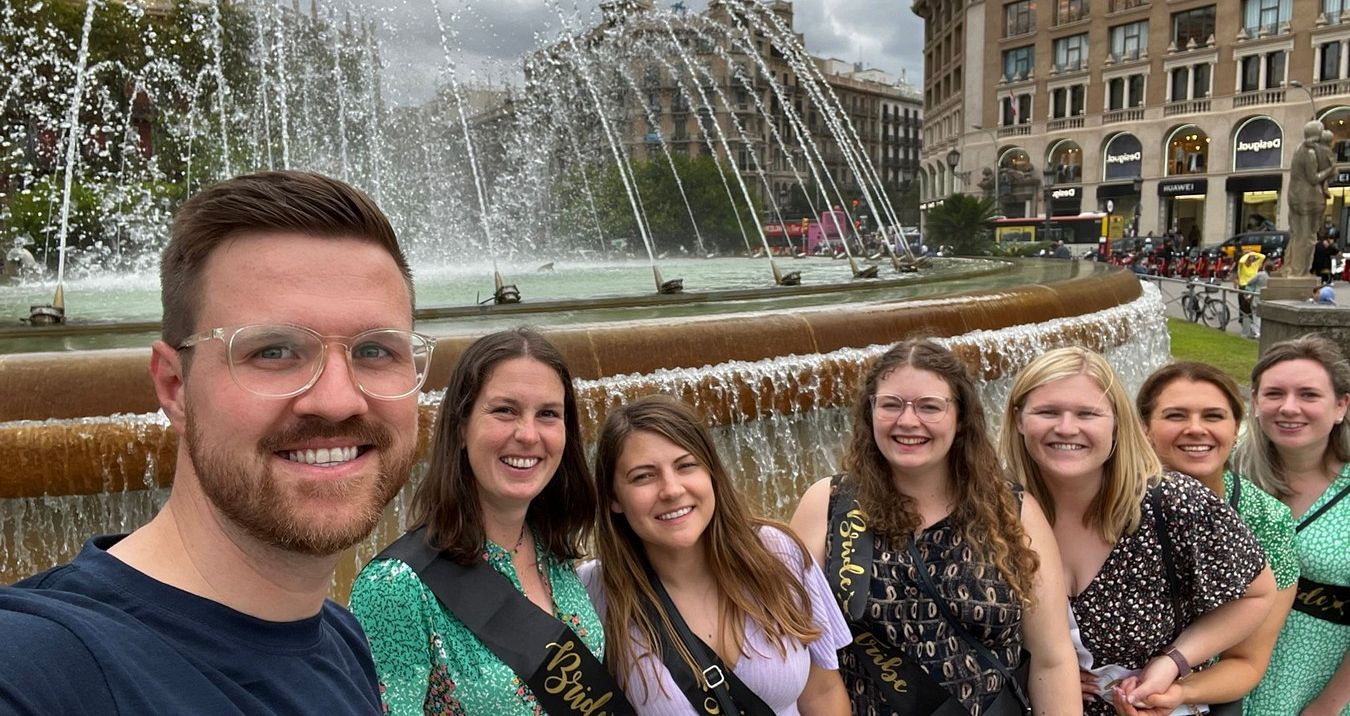 My Hen Party Coventry
I discussed a few destinations for my Hen weekend with the girls and we decided on Coventry, mostly because of its central location and the affordable prices for accommodation. We looked at a few quotes from a few agencies, before finally booking my hen party Coventry with Naomi at the Stag and Hen Experience, who had been really helpful throughout the whole process, and for a small deposit we secured a deal which met with all of our approvals and stayed within budget.
I wanted a nice Spa hotel for my Hen do and Naomi found the Village Hotel in Coventry for us, which had a large swimming pool and gym complex attached, and which was well within the budget that we had agreed. The rooms were spacious and clean, the beds were ultra-comfortable and although the hotel was located a bit outside the city centre, it was only a short taxi ride or a half hour walk away so it wasn't exactly out in the sticks. In terms of what I had been looking for in my Coventry Hen do accommodation, it hit the mark on all counts!
Once we had checked into the hotel and checked out the leisure complex, which had a massive, really modern gym, a heated pool, a sauna, a steam room and a Jacuzzi, it was time for the first activity of my Coventry Hen do, Abba dancing! I love Abba, so when I found out that this activity was on offer I had to book it! Naomi was able to organise for it to be held in a function room in the hotel which was even better as we did not have to travel anywhere! Our instructor for this was lovely and she had us all in stitches whilst we were throwing our best Abba moves. I thought this was a great way to warm up for my Coventry Hen do weekend ahead!
After the dance class we had to try out the swimming pool and the steam room, and then it was a race to get ready for the taxis which we had booked to take us into town. Our first stop was The Slug and Lettuce, where we were due to have a two course meal, and the location of this bar was amazing, set opposite the ruins of the old cathedral. The bar had a lovely beer garden and we settled ourselves down there to enjoy a few drinks and what turned out to be a more than adequate meal! We had only intended to stay for a couple of drinks but as the place filled up with the Friday evening crown it got livelier and livelier and we got merrier and merrier and before we knew it, we had to get taxis to the Kasbah nightclub, where Naomi had organised for us to have guest list entry before 11. The Kasbah was absolutely kicking when we got there and made a memorable end to the Friday night of my Coventry Hen do.
The next morning, we were all in a bit of a miserable state from our excesses of the previous night, although the cooked and continental breakfast buffet helped to restore us, as did a dip in the swimming pool. I knew that we would all push the boat out on Friday night, so I hadn't organised anything for Saturday daytime and figured we would spend the day having a look around Coventry. I asked the girl on reception at the hotel where would be worth going if we wanted somewhere a bit different and she recommended Fargo village, which turned out to be an open air industrial space which had been turned into a creatives area, with graffiti covered shipping crates acting as units. I loved it, it was really quirky and there were a lot of hand-made craft items and vintage clothes, which I am really into, and no shortage of vendors selling all kinds of delicious food. Visiting Fargo village was a nice, chilled way to spend a couple of hours shopping with girls on my Coventry Hen do and by the time we were done, our hangovers were done and we were ready for the night ahead.
To start off the Saturday night of my Coventry Hen do, we had booked a Cocktail Making Masterclass with a three course meal at the Coventry Las Iguanas. We started off with a glass of Caipirinha to get us warmed up, before the girl taking the class showed us how to make a Mango Collins, which was made with Absolut Mango and an orange liqueur, and a Watermelon Margarita, which was amazingly refreshing, before finishing off with a classic Mojito. We then sat down to a much needed meal, as we were all a bit tipsy by then, I had the calamari to start and Gaucho steak for my main dish, both of which were superb, before finishing off with a dreamy brownie and ice cream dessert. I was really impressed with the food, which was fresh and tasty, and not what I expected from a chain restaurant. Las Iguanas in Coventry was a really positive experience and a really good recommendation from Naomi at The Stag and Hen Experience.
We were booked into a nightclub called JJ's for the Saturday night of my Coventry Hen do, but it was still too early for a nightclub when we left Las Iguanas, so we walked our meal off finding JJ's and then went into a Wetherspoon's bar next door to JJ's called the Spon Gate for a few pre club drinks. This was a fairly typical Wetherpoons but it was nice and lively as plenty of other people seemed to have had the same idea as us. I must say that JJ's did deliver when we finally went there, the music was awesome and the people were really friendly and, when all was said and done, we had a first class Saturday night out on the town in Coventry, dancing and drinking until the club closed before heading back to our extremely comfortable hotel beds.
My Coventry Hen do went without a hitch and I'm really grateful to Naomi at the Stag and Hen Experience for all her help organising what was a really memorable Hen weekend. With the first rate hotel, the Abba dancing, the cocktail making and the nights out with my besties, I had the most amazing time and I would recommend a Coventry Hen do to anyone!
The Stag and Hen Experience has been creating the best stag weekends away since 2009, so, if you're looking to plan a stag weekend package anywhere in the UK or abroad, get in touch on 01202 566100 or via this email address admin@staghenexp.co.uk and one of our expert stag do organisers will help you put together a fantastic package for you and your group.