My Liverpool Hen Do
Simply Brilliant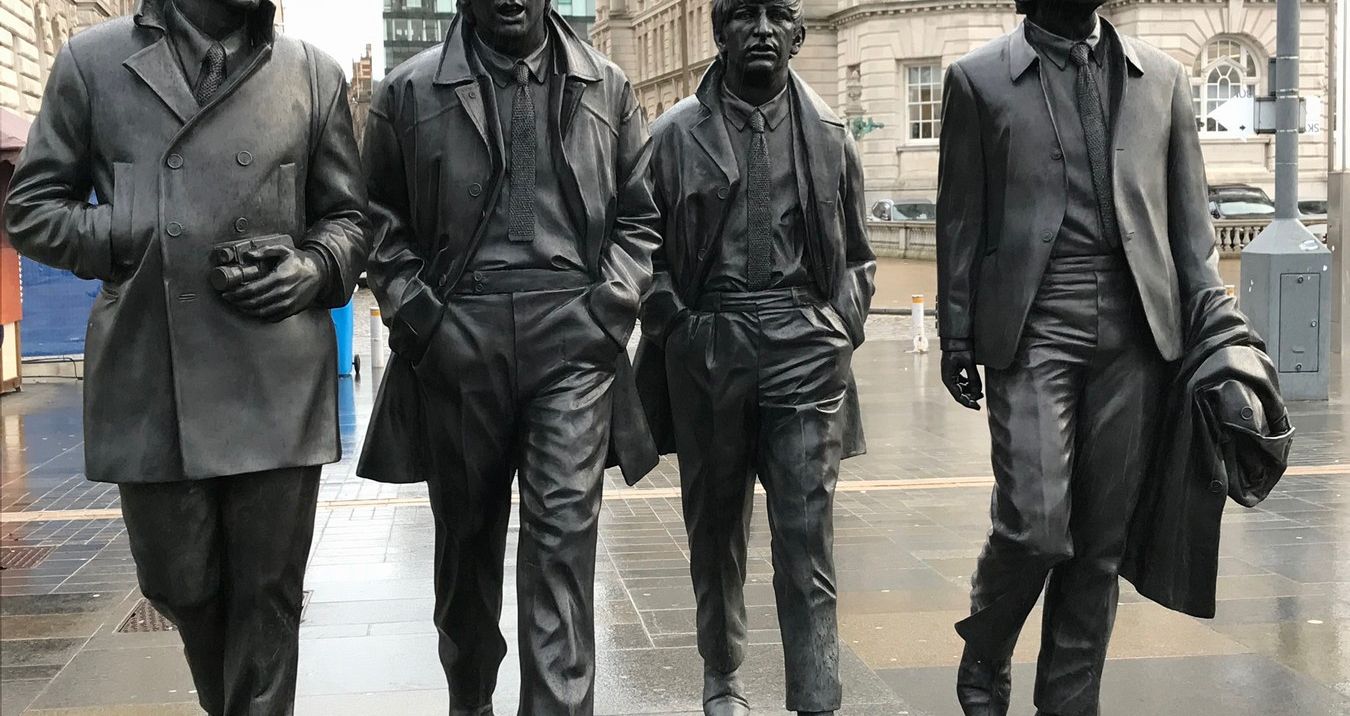 My Liverpool Hen Do
I'd left organising my hen do to Stacey, my best friend and hen weekend organiser extraordinaire, Stacey knows how to have a good time and is super organised all whilst being laid back and chill whilst doing it. I really wanted a Liverpool Hen do, we spent many many nights down there when we were at collage and it was always a wild night out. I didn't want to be one of those Hens who feel they have to micromanage everything and I trust Stacey, which is why I asked her to be my Maid of honour in the first place. Saying all that I later realised that Stacey cheated a bit by using a company called the Stag and Hen Experience to organise my Hen do, but in the end I'm glad she did as they did a fantastic job.
We were all coming down from Chester on the train and we arrived at Liverpool and piled into taxis to take us to the hotel, we were booked into the Crowne Plaza Spa hotel and, after a remarkably short taxi ride, when we arrived. My first impression was that I was really impressed, the location was perfect, the rooms were large and really nicely furnished and all in all it was absolutely perfect, it even had leisure facilities onsite, what a great start to my Liverpool hen do!
Friday night was to be a Murder Mystery Dinner and I knew this was going to be one of my hen weekend activities as I had received a letter a couple of weeks beforehand inviting me to dinner aboard the cruise liner "Jealous Bride". After a brief moment of eh! I finally twigged! My character was the worlds famous model "Naomi Cowbell" and it was suggested that my costume should be "dressed to impress", which totally made sense as we were due to hit the nightclubs afterwards, how convenient!
The dinner itself was a massive success. We all met in the hotel bar and I've got to say some of the girls had gone overboard with their costumes, it was hilarious! There was a Lady Gaga and a Patsy and Eddy from Ab Fab amongst others and I knew we were all going to look a right sight when we hit town later! The hotel had a function room available for us and would provide a three course dinner and wine as part of the deal, which worked so well and the food was amazing. There were two actors, a man and a woman, along with the 10 of us and they kept things moving along really well. They managed to keep straight faces for most of the evening whilst staying in character which was more than the rest of us could do! If anyone is planning a Liverpool hen do, I would totally recommend it to anyone. We all had our own little part to play in solving the mystery, so everyone got involved and some of the theories which were being thrown around had us in absolute stitches. In the end no one actually managed to guess who the murderer was and the table full of empty wine bottles might have had something to do with that!
After all that food and wine I did think that no one would be up for a night on the town but I was wrong, so when the dinner was over, we went to the hotel bar for a quick cocktail before heading out for the evening. We had guest list entrance to Modo nightclub organised if we could get there before 11pm, but fortunately it was just down the road so a quick taxi ride got us there with time to spare. It's so refreshing to be able to turn up, walk straight up to the front of the queue, tell the bouncer who we were, and straight in, straight past the till into the party! This is the way to party so if you want my advice ask The Stag and Hen Experience to sort out VIP access into nightclubs if your're planning a Liverpool hen do.
The club was great, really lively with great music and we danced all night right up to the finish. My Liverpool Hen do was turning out to be one to be remembered!
My hangover was really bad the next day, but fortunately breakfast was part of the package with the hotel so I was able to fuel up on fresh fruit and muesli with a lot of coffee to wash it all down. We were all up and about by 10am, so a few of us that braved the morning decided to pop out and check out what retail therapy was available in the City, which was so easy as we were right in the heart of the action. It wouldn't feel like a Liverpool hen do without hitting the shops with my besties!
Saturday afternoon's Liverpool hen do activity was something called Bubble Mayhem and a minibus was there to pick us up at 12.30 and take us to the sports pitch. Bubble Mayhem turned out to be us all dressing in giant individual inflatable bubble suits and playing a variety of games like British Bulldog and Bump the Bride, where they all ganged up on me! It was brilliant, really good fun and really active and I felt the last of my hangover disappear while I played!
After the Bubble Mayhem it was back to the hotel for a quick wash up and then there was time for a late lunch before a well earned visit to the hotel spa. This was really nice and clean and modern and we had a nice swim in the pool before a session in the steam room to clean out all the pores. We all then had treatments arranged as part of the package organised for us and I had a wonderful facial and a full manicure and I couldn't get over how good my nails looked after the manicure!
Saturday night's Liverpool hen do activities started off with a dinner in the Revolutions bar around the corner from the hotel, in fact one of the things that really impressed me about the whole organisation of my Liverpool hen do was how little actual travelling we had to do, most of what we had booked (through the Stag and Hen Experience) apart from the Bubble Mayhem, was at the hotel or within close walking distance, which I really appreciated as no one wants to walk too far in high heels! The bar was really nice and modern, the people were really friendly, the food was good and don't start me going on about the cocktails they were absolutely amazing and it would have been too easy to work my way through the entire menu!
At about 10pm we set out for Level nightclub, where we yet again had guest list admission organised as part of our deal and this again was probably not too far to walk, although we did get taxis as no one wanted to get lost! A fantastic day was rounded off by us all dancing through to the small hours again, followed by a stagger back to the hotel with much giggling and singing to let them know we were back I hope we didn't wake up any of the other guests on our Liverpool hen do!
Sunday morning was another bad hangover, but again the breakfast was a life saver. I went for the full English as my body needed the energy! We had to check out of the hotel at 11am but fortunately we were able to stay and use the facilities for the afternoon, so we had a tasty lunch in the hotel restaurant and a lovely chilled afternoon relaxing by the pool before we caught the train home.
All in all I would have to say that my Liverpool hen do was a massive success and I have to thank the team at the Stag and Hen Experience (and Stacey) for organising it all so well!
The Stag and Hen Experience has been creating the best bespoke hen weekends away for over 12 years, so, if you're looking to plan a hen weekend package anywhere in the UK or abroad, get in touch on 01202 566100 or via this email address naomi@staghenexp.co.uk and one of our expert hen do organisers will help you put together a fantastic hen do for you and your group.