My Manchester Hen Weekend
Hen Weekend - Successful!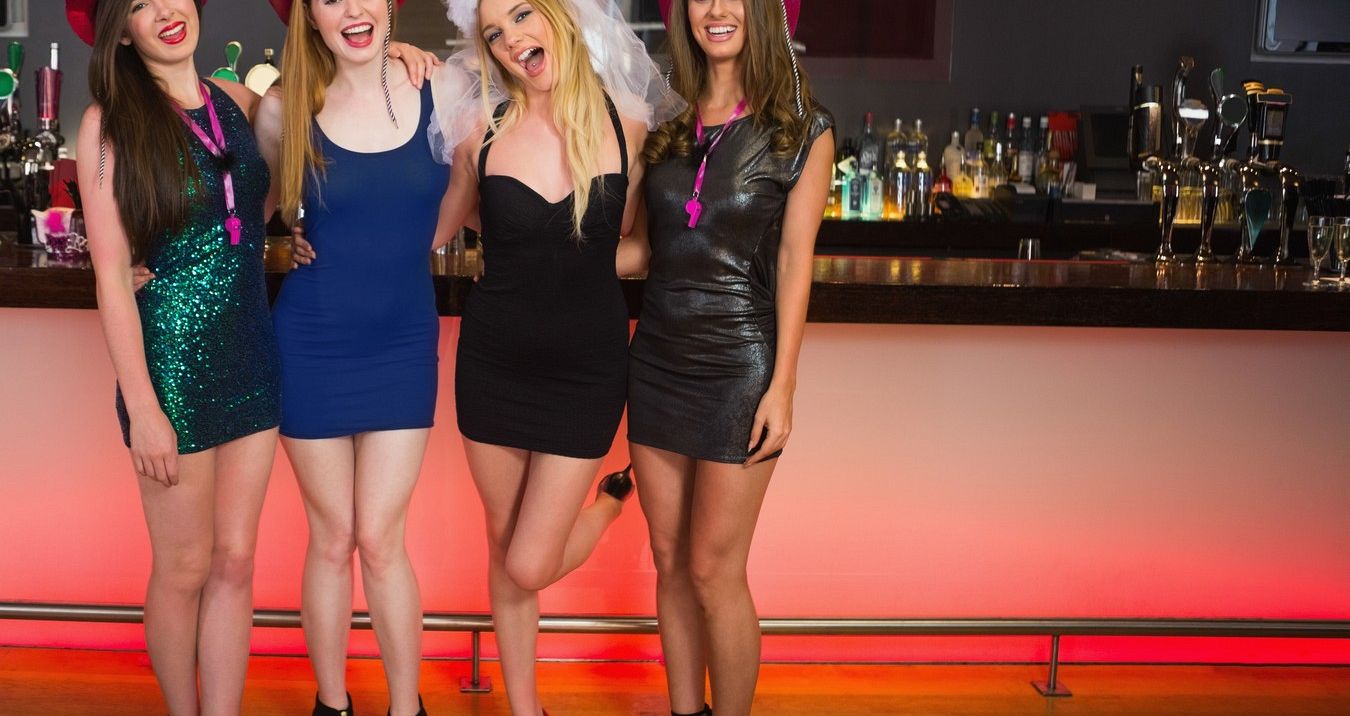 My Manchester Hen Weekend
I'd been looking forward to my Manchester Hen weekend for ages. A weekend away with seven of my besties, shopping and partying until we dropped! I know some girls who have had absolute nightmares organising Hen weekends, so we booked through a specialist Stag and Hen Company, "the Stag and Hen Experience" and I'm really glad we did as everything went really smoothly and the whole process was stress free.
I wanted to go to Manchester for my Hen weekend because I had never been there before and because the nightlife is legendary. I wanted my last weekend of freedom to be epic and Manchester seemed to fit the bill! I didn't really want to stay in a hotel, I much preferred the idea of a private apartment where all of us could stay together, but it needed to be in the centre of Manchester. The guys at the Stag and Hen Experience really came through for us and found us a beautiful three bedroom apartment in the Northern Quarter of the city centre. It wasn't cheap, but then neither are we and I wanted my Manchester Hen weekend to be unforgettable!
After we had checked into the apartment we spent a couple of hours checking out the area where we would be staying during my Hen weekend. I loved it, it was really bohemian, with all the different styles of buildings, jam packed with little shops, restaurants and street cafes and the street art made the area really colourful. We found a place called Affleck's, which was an old department store filled with really interesting stalls selling absolutely everything. Just next door to Affleck's was a place called "Dive Bar and Grill", which had a really interesting looking menu and a nice looking covered terrace, so we decided to book ourselves a table there for the evening.
Dinner was amazing, the food was really good and our waiter was really good fun. The cocktails were amazing and afterwards it was time to sample the legendary Manchester nightlife! had a bit of a bar crawl around the Northern Quarter on our way to the nightclub we had been booked into, Mint. I was really glad that we booked my Manchester Hen weekend as a package, as there was quite a queue when we got there and because we had guest list admission as part of the package we were able to head straight into the club. We had an awesome time at Mint and would definitely recommend it to anyone booking a Hen weekend in Manchester!
For the Saturday of my Manchester hen do we had booked a bottomless brunch and we turned up at the venue at midday, after a leisurely morning shaking off hangovers. This was booked at a local Turtle Bay restaurant and also included bottomless cocktails! I don't remember an awful lot about the food but the cocktails were great and we made sure we got value for our money over the two hours!
After Brunch, we were all pretty hammered so we headed back to the apartment to sort ourselves out a bit before we headed over to the tallest building in Manchester, the Beetham Tower, where we had a table booked at Bar 23 for 8pm. For those not in the know, Bar 23 is situated on the 23 rd floor and has panoramic views over the city. With sunset at approximately 8.30pm this gave us the most awesome view and I got some amazing photos. This was definitely one of the highlights of my Manchester Hen weekend. That View!
After Bar 23 it was back to the Northern Quarter, where we had another cocktail bar crawl before it was time to head on to Manchester's renowned Chinawhites Nightclub. Again we had been booked in on the Guest list as part of the Hen weekend package so we beat the queue and we were really impressed with the opulence style of it. The music was just right for my tastes and we partied on right through until closing.
Sunday morning we were all feeling pretty awful so after breakfast we decided to go for a walk. One of the girls suggested taking a free walking tour which set off about half a mile away from us. We had about 15 minutes to hustle across town but we made it in time to join the tour. The guide, Tom, was a local history graduate and really knew his stuff, we visited some amazing buildings, like the Town Hall and John Rylands Library whilst giving us loads of information about Manchester from a Mancunian point of view and I was really glad we did it. Seeing as I was having my Hen weekend in Manchester it was good to find out something about the history of the city and I got loads of brilliant photos from the tour. The tour took a couple of hours and we were all happy to throw a fiver in each as a gratuity for the Tom, because in my opinion his commentary brought the tour to life for me.
My Hen weekend in Manchester was definitely one to remember, everyone had a great time and we partied hard! I am so glad we organised it with "The Stag and Hen Experience" because everything went as smoothly as could be and the whole experience of organising it was no stress at all, once we had all decided what we wanted to do. In the end it was no more expensive than it would have been organising it ourselves, but without any of the headaches! If I ever have to organise a Hen weekend for one of my friends I will definitely be using these guys again!
The Stag and Hen Experience has been creating the best bespoke hen weekends away for over 12 years, so, if you're looking to plan a hen weekend package anywhere in the UK or abroad, get in touch on 01202 566100 or via this email address admin@staghenexp.co.uk and one of our expert hen do organisers will help you put together a fantastic hen weekend package for you and your group.