My Manchester Stag Do
A banger of a stag do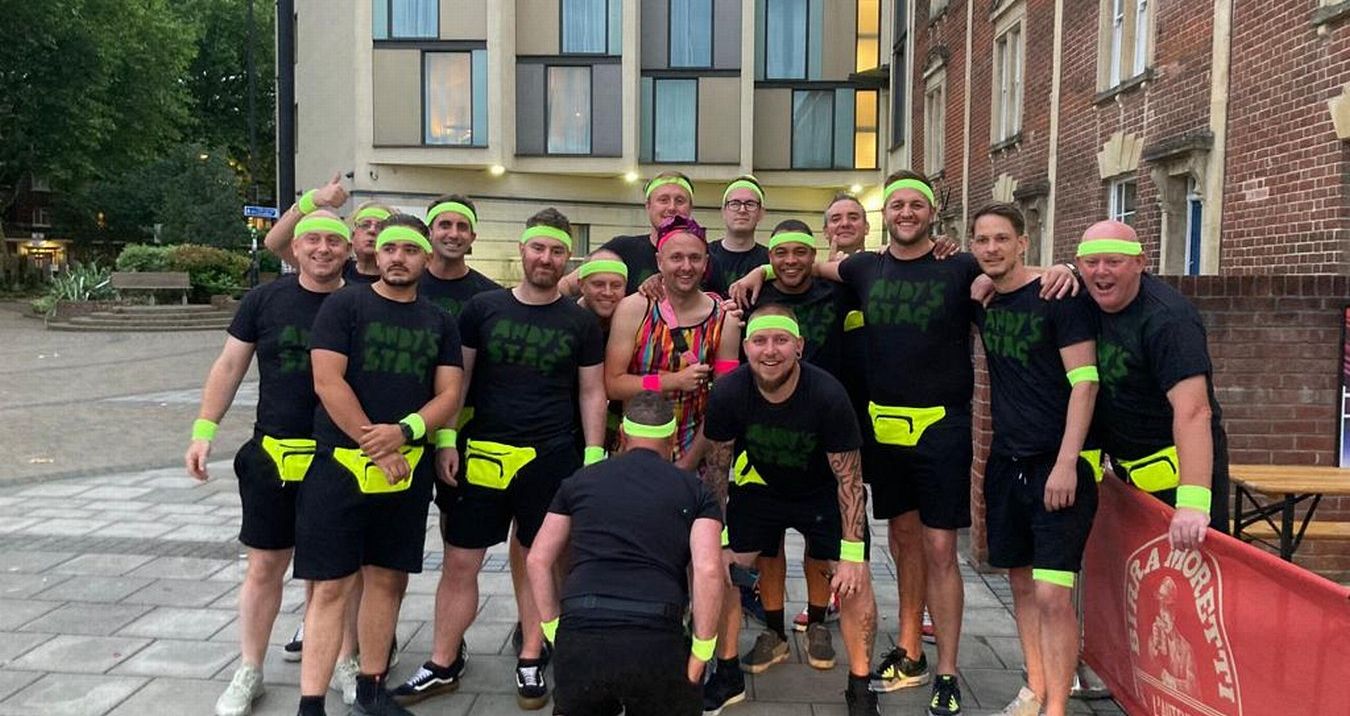 My Manchester Stag Do
I left all the organisation for my Stag do for my Best Man, Jason, to sort out. I've had to organise Stag weekends before and it's a nightmare I didn't want to go through again! Fortunately, Jason is the kind of person you can leave to get on with things and he always comes up with the goods, so I was happy enough to leave him to it and in no time at all he had booked my Stag weekend in Manchester and eighteen of us were all signed up and ready to rock and roll!
Jason had booked us into some apartments right in the city centre, there were three apartments, all sleeping six, and handily enough they were all together at the end of the corridor. The apartments themselves were perfect for my Stag do, mainly because of the location, but they were also a decent size, nice and clean and only a two minute walk from the train station. We dropped off our kit at the apartment and headed out for a couple of pints. The first bar we found was a bit of a local's boozer and half full on a Friday afternoon, we decided that this would be a good place to wet the whistle so to speak and just stay for the one beer. We then found ourselves in an American themed bar called Bunny Jacksons. Bunny's was much more up our street it and we settled in here for a few gentle warm up beers, before heading off to the first activity that Jason had booked for my Manchester Stag weekend, which was a cocktail masterclass with a meal at Las Iguanas. Now, when Jason announced he had booked us in for a cocktail making session there were a few questioning, raised eyebrows, but fair play to him, we all had a really good laugh, the girl who took the class was a real joker and had us in stitches, and at the end of the day, who doesn't like a decent cocktail or three followed by a tasty meal?
After the cocktail making, we headed off to our next stop on my Manchester Stag do, which was Revolution bar. Let's face it you can't really go wrong with a chain bar on Stag dos, as you generally know exactly what you're getting, and after five pints and about the same number of cocktails, you don't really want to have to do too much thinking about where to go next. We stayed here until almost 11 o'clock and then headed down the road to a nightclub where Jason had managed to get us on the guest list, which was fortunate as I'm pretty sure they wouldn't have let us in otherwise! We partied here until closing time and then it was back to the apartments to crash, in readiness for round two of my Stag weekend in Manchester.
The Saturday morning of my Stag weekend in Manchester started with a hangover and a cooked breakfast whipped up by a couple of the lads, before being picked up by a minibus to be taken off to do some shooting and dirt buggy racing! This was about half an hour's drive away from the hotel and, certainly for me, was a major highlight of my Manchester Stag weekend. When we got to the range there was a bit of a safety briefing and we all had to sign off a few forms that basically asked us to promise not to be dumb and then after that rigmarole, we got to fire AR-15 semi-automatic rifles which were chambered for .22 caliber and I loved this, managing to hit the target with every one of my 40 shots. There's nothing like the smell of cordite in the morning! After the shooting range it was on the buggies, where we raced single seat, 930cc buggies in pairs around a dirt track. The track was awesome, with loads of bumps and bends and it was actually a surprisingly physical activity. I would definitely recommend the shooting and dirt buggies for other Stag dos because they certainly made my weekend in Manchester memorable. Another win to Jason!
We got dropped back to the hotel in the early afternoon and the minibus dropped us off outside Turtle Bay for the next escapade on my Manchester Stag weekend, where we were booked in for a bottomless brunch. This consisted of a bit of food and two hours of unlimited drinks, including cocktails and Red Stripe, which just happens to be my favourite lager. The food was good, with a Caribbean twist, while the cocktails were excellent! The service was good, so we didn't have to wait long for refilling our drinks, and by the time our two hours were up we were all in a right state! We poured ourselves into taxis back to the hotel and then most of us crashed for a few hours to sleep off a bit of the alcohol and sort ourselves out, ready for the evening's excitement. The Saturday evening of my Stag weekend in Manchester was earmarked for pubbing and nightclubbing and general debauchery and you need your energy for that! Pubbing and clubbing and general debauchery was exactly what we did on the Saturday night, in between an array of bars from old school boozers to wine bars, cocktail bars, chain bars and theme bars we also managed to fit in a visit to a lap dancing club, where I was pulled on to the stage or a dance as the Stag, which was a right laugh and totally embarrassing in equal portions! We finished off my Manchester Stag do with a visit back to the club we had been in the previous night, where we saw the night through to the bitter end and afterwards it was back to the apartments for a few more drinks to finish off the night. Top respect to Jason for organising my Stag weekend in Manchester, he did a better job that I could ever have done!
The Stag and Hen Experience has been creating the best stag weekends away since 2009, so, if you're looking to plan a stag weekend package anywhere in the UK or abroad, get in touch on 01202 566100 or via this email address admin@staghenexp.co.uk and one of our expert stag do organisers will help you put together a fantastic stag do for you and your group.