My Newquay Stag Do
Day one!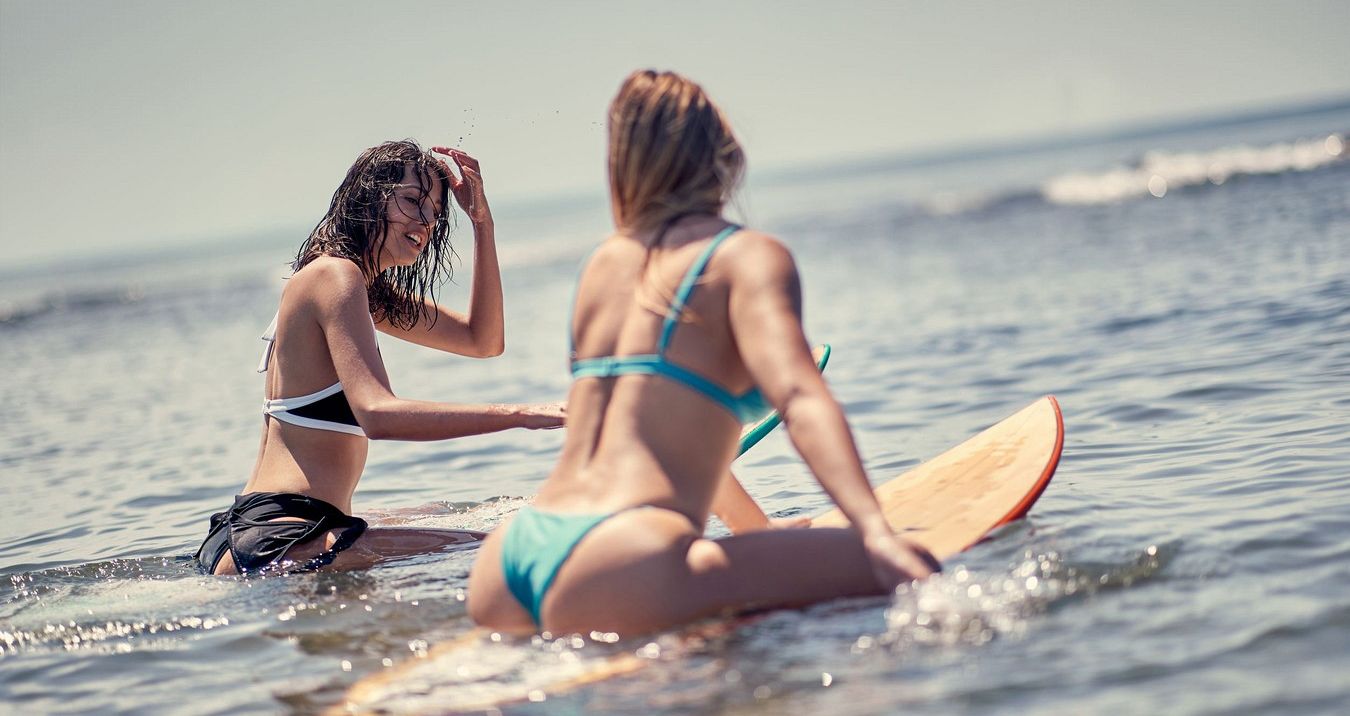 My Newquay Stag Do – Part One
I'd been looking forward to this for weeks. It's the height of summer and I'm away with the lads on a Stag weekend in Newquay. I had one rule – well, more of a grovel. "Please don't get me too shit faced!" Despite all the nodding there was something behind the smiles that said, "as if!" I know I tend to get into some pretty interesting situations - especially after a few. Hell, I once woke up soaking wet in the middle of a roundabout in Bournemouth, not to mention the time I woke up in a hedge wearing a kilt, with the mornings rush hour traffic having a right laugh at my expense as they queued up on the road beside me. It was lucky I didn't get arrested for indecent exposure because, lets face it, you've got to go commando if you're wearing a kilt. I learnt that from Braveheart! Anyway, as you can imagine, that was one heck of a walk of shame! Frankly, I'm far too old for these kinds of shenanigans. There comes a time when your body just says, "Nah mate, you're gonna feel this one for the next 72 hours," and that beer wall hits earlier and earlier!
Luckily, one of the guys works at a massive company that have their own social club, so we managed to commandeer their minibus. I'm glad that the minibus came unbranded because from the moment we all got on, the carnage began. Beer, wine and the spirits started flowing. Someone even brought a couple of beer bongs and a "yard of ale", which ended up being a challenge that everyone started and only a few finished! I feel sorry for my mate Gav, who was dessie driver, and Jimmy, who wanted to ride shotgun because he got car sick (bless his little cotton socks!). It was an absolute ruckus. Ten lads in the back of this minibus singing, drinking, pulling moonies at each other, just having a right laugh. Poor Gav! We were all having the time of our lives getting "on it" whilst he tried his best to concentrate for the next 3 and a half hours journey down to Newquay.
"Piss stops must be punished" became the main game, so after an hour of drinking like we'd never seen booze before, you had pretty much most of the group wanting to stop at every services, pub, layby and hedge in order to keep the trousers dry! A pint of bastard to anyone that we stop for! Which when you think about it is kind of a self-perpetuating problem really... Being punished for needing to wee by having to down a bloody pint! Of course, it was all orchestrated by that one mate we all have that has a bladder made of iron. For the purposes of this story we'll call him 'Gitface'.
We arrived in Newquay around mid-day, though bear in mind my idea of time was slightly off now. For those that have never been, Newquay is pretty small and parking is rare as a hen weekend without a penis straw. Luckily 'Gitface' had booked accommodation with reserved parking, and with a little guidance from a load of half cut lads (us), we eventually managed to squeeze the minibus into its new home. At least it was for the next few days.
Newquay is the spiritual home of UK surfing, with its deep beaches, high tides and natural reefs that make it perfect for the surfing fraternity. There's a big festival down there every year in August called Boardmasters and getting accommodation down there becomes very hard and very expensive. If you want my advice, stay away for that week, or at least book your stag do in Newquay early! To cater for these surf dudes and dudettes, accommodation consists mainly of "surf lodges". Surf lodges are practically guest houses with bunk beds, but all the ones I've stayed in have been excellent. Some have free pool tables, some have bars, and there's one that even has its own nightclub underneath. For this particular trip, I stayed at a new one and our group pretty much took up the whole place. We were met at reception by the owner, and he immediately showed us to the pool room so that we weren't all crowding round reception getting bored and waiting to be checked in. One pool table graced the centre of the room and there were tables scattered around it. Then we saw it… The owner had only gone and got us a case of beer to demolish on our arrival! What service! 5 stars guaranteed (easily pleased, I know!).
Our accommodation was sharing rooms, with four lads to a room. The rooms were clean, tidy and definitely had a modern surf theme to the décor. We were all given key cards so we could roll in in the early hours. I would have been very impressed considering how much it had cost us, but I'm a frequent flyer to these parts so I knew good value was to be expected.
We met downstairs outside and decided we'd go to Berties. Now I go to 'Dirty Berties' every time we go to Newquay. Everyone that has been to on a Newquay stag do, a hen weekend, or even a business trip knows Dirty Berties. It's a huge bar, smack bang in the middle of Newquay, and you really can't miss it. It's epic in the summer with the bi-fold doors opening the whole of the front up, continental style! There's a large outdoors space out the front for the sun worshippers and the smokers amongst you. Inside there is a large bar with plenty of staff, sports on the screens, some quiz and fruit machines scattered about and a couple of pool tables. Don't get me wrong, this is not a bog-standard spit and sawdust boozer. This is still a trendy bar and it serves almost as the flagship bar for Newquay. The drinks on offer are great too, with a few ales from the local breweries, and local cider called Rattlesnake, which comes in 3 favours and is perfect for those with a sweet tooth or if you need a quick sugar hit. They even had a happy hour with cheap shots! Gitface quickly nudges me and points outside, and I look up to see Willy Wonka walking down the road followed by a dozen or so Oompa Loompas. At this point I'm wondering what the hell had I been drinking, when my attention is quickly drawn to a group of hens with matching black t-shirts sporting nicknames like 'Cocksucker Sam' and 'Loose lips Linzy'. We decided very quickly that these were our kind of people and we should make friends with them! The place is full of people up for a laugh and who don't take themselves too seriously! Oh, did I tell you Berties also has a banging nightclub underneath it? Perfect for stag dos!
Later that evening, after several hours at Berties, we hit a Wetherspoons for a touch of quick cheap stodge and even cheaper lager. By this time, as we're all in our mid-thirties and weary from travelling (ahem!) all day, it was getting close to bedtime. Otherwise, we'd be too hungover to get to the go karting, let alone being sober enough to drive them. Not before grabbing a quick kebab, though. It doesn't matter if you're hungry or not, it's the done thing... Unless you're vegan, and if that's the case, you're weren't invited (only kidding!).
Big thanks to *Mikey for writing about his stag do in Newquay for us. We'd love to hear more stories of what you get up to on your stag weekends, so if you have a good stag do story to tell, get in touch and we'll reward you with an Amazon voucher for letting us publish it!
*name changed to preserve his identity and his marriage!