My Portsmouth Hen Do
A really underrated hen do destnation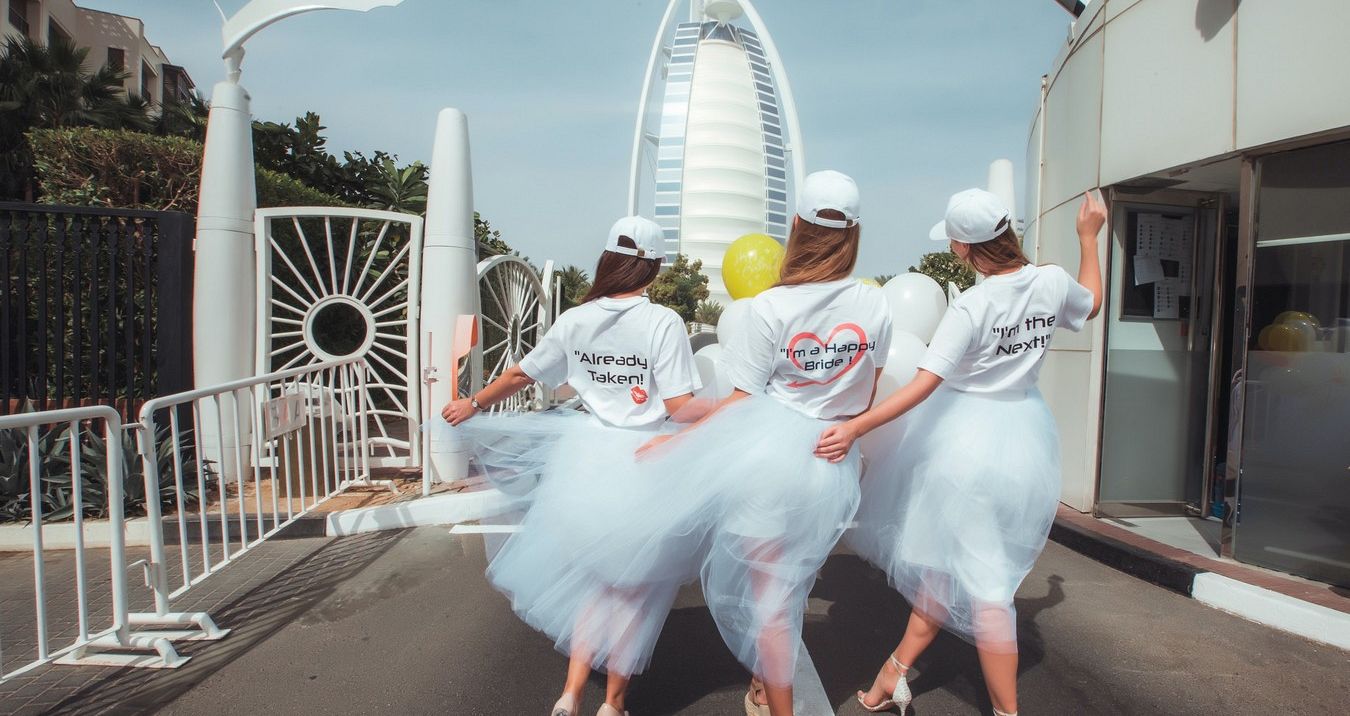 My Portsmouth Hen Do
Planning a hen do for my best friend was both an honour and a privilege. She's a lady who is hard to please and knows what she wants, so I had sort of expected her to have a hand in what we were doing, but it turned out that what she wanted more than anything was a surprise, so apart from the list of ladies who she wanted to come along, she didn't have much more input than that.
I, on the other hand, decided that if we were going to make it perfect, I should solicit suggestions from all of the ladies on the list, so we opened a whatsapp group and found ourselves quickly chatting away about what sort of things Kelly (the hen) would like the best. The hen weekend destination was the first thing to be discussed – she loves being on the coast, and most of us live along the south coast in one place or another, so we'd quickly decided on a south coast location. Once we had ruled out everyone's home towns (Bournemouth, Southampton, Exeter, Brighton), a Portsmouth hen do was an obvious choice. Close enough to most of us that it wasn't a huge trip, but far enough away from everyone's home so that what happened in Portsmouth stayed in Portsmouth.
Therefore, on a sunny Friday afternoon, I picked up Kelly (with two more friends in the back of the car), and we put our foot down and headed off to Portsmouth for my hen weekend, a weekend away that none of us would ever forget. Arriving in good time, we went to the hotel first – Kelly wasn't fussed about what kind of hotel we picked, as she was more concerned at keeping the weekend price down so that everyone could come. However, thanks to Naomi at the Stag and Hen Experience we ended up with the best of both worlds – a centrally located, well maintained, modern chain hotel that had been an absolute bargain when we booked! I purposefully ensured that we got there first, so that as the rest of the cars arrived, Kelly would get more and more excited by seeing all of her friends arriving one after the other. Pretty soon everyone was there and checked in, and it was time for us to go for our mid-afternoon activity.
I know that some groups like to do a physical or challenging activity as their first one, on the assumption that it'll be the most sober and coherent that anyone will be all weekend. We're not really a group who are into physical or challenging activities, however, we just prefer to get straight to the booze. And that's why we found ourselves in a popular cocktail bar having a workshop in how to make the best cocktails you have ever tasted! This was a great success, with everyone learning how to make the basics, and the very cute barman showing us some of the more technical skills needed to make a perfect drink. Couple that with the included meal, and by the end we were happy, fed, watered.
After that, we decided to do a little tour of the local bars and pubs. We'd mostly got the taste for cocktails by this point, so we wanted to see what the options nearby were. We spent a little time in a cheap chain pub where several pitchers of cocktails were ordered and drunk by us as a group, before heading off to some slightly more upmarket and high class bars – all of which were an absolute blast. We had nightclub entry pre-arranged for the Friday night as well, which was a great idea, as it meant we didn't have to wait in the street for hours on end. Once we were in, we were dancing the night away and from that point on, everyone's memory gets a little hazy.
The haze lifted the next morning when we all woke up in the hotel. Making sure everyone was alive and in one piece, we eventually all dragged ourselves out of our rooms and went to get breakfast at a nearby café. By the time we had done so and had finished eating, it was nearly midday and therefore we had to head off for our Saturday activity.
I was particularly proud of this activity. As I mentioned before, Kelly loves being on the south coast – she finds the sea beautiful and relaxing. With this in mind that I booked us a session on a private yacht, and when she found out, she was ecstatic. We were welcomed on board by the friendly staff, and pretty soon we all had a glass of bubbly in our hand as we were embraced by the ocean waves. We were lucky to have amazing weather, and it was genuinely one of the most relaxing afternoons I have ever spent in my life.
After that, it was time for a nice dinner at a local restaurant, and then we got dolled up and went out again. Rather than hitting a huge number of different places like we had the night before, we found somewhere that we enjoyed and settled down on a table there, spending a good few hours drinking our way through their cocktail menu. In fact, we stayed there until we decided it was time for a dance, at which point we decided to head to a club again.
Unlike the night before, where we'd gone to a popular nightclub that played current music and was packed full of clubbers, we decided to embrace our own ridiculousness and head to a cheesy eighties / nineties club where we danced like absolute nutters and drank some cheap and nasty shots that tasted a little bit like fruity petrol, but they had the desired effect!
And that was that – our Portsmouth hen do. Kelly told me on the drive home that this had been the best weekend of her life, and that we should do a girls weekend in Portsmouth every year, so we've already tentatively begun planning the next one!
The Stag and Hen Experience has been creating the best bespoke hen weekends away for over 12 years, so, if you're looking to plan a hen weekend package anywhere in the UK or abroad, get in touch on 01202 566100 or via this email address admin@staghenexp.co.uk and one of our expert hen do organisers will help you put together a fantastic hen weekend package for you and your group.