My Reading Hen Do
IMO a hidden gem.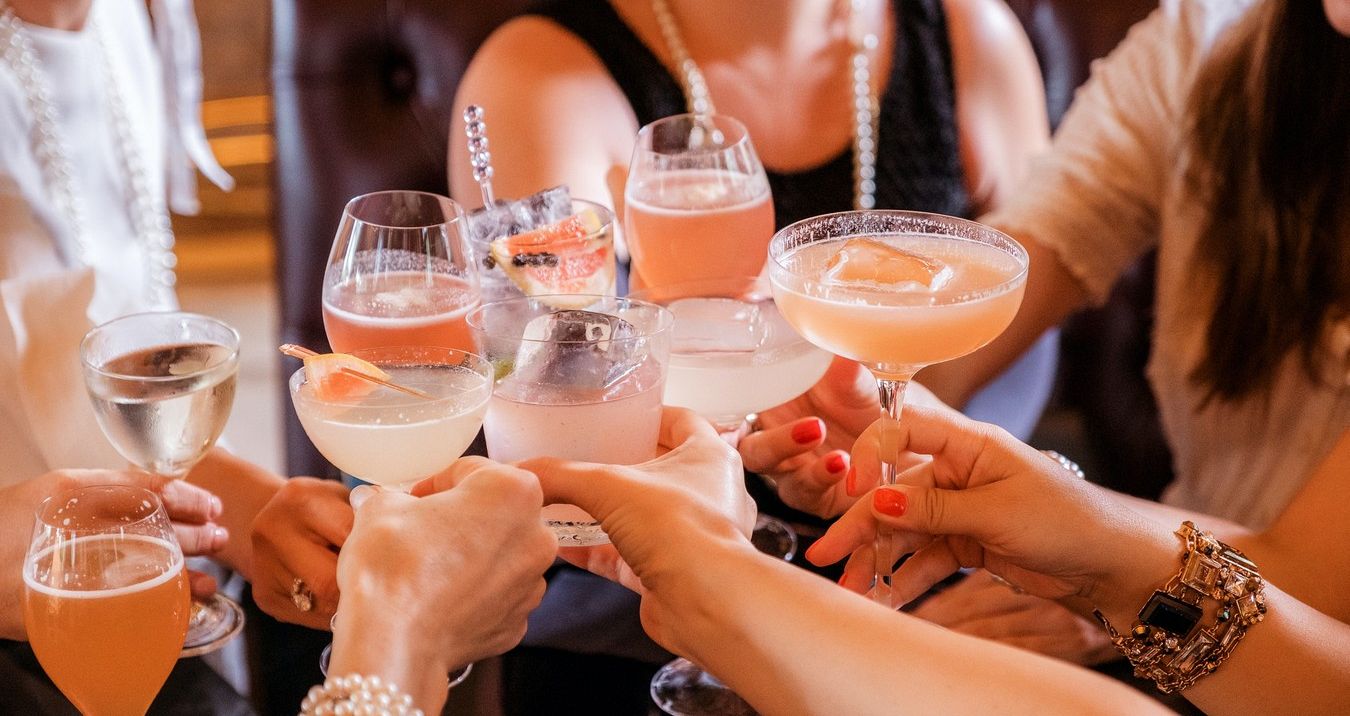 My Reading Hen Do
It's great when you have a best friend, and I am lucky enough to have two. Lucy and Lisa lived on the same road as me when we were all tiny, and we've all grown up together – we're known as the Three L's (because I'm Leona), and we are as thick as thieves. In fact, we're all so close that when Lucy got engaged, she picked both of us to be her maids of honour, which meant we all got to plan this Hen do together! A key thing about Lucy is that she doesn't like a long drive, which meant that we had to plan our hen do destination very carefully. While London could have just about been in the radius, we decided that we didn't really want those kind of crowds, especially so soon after the pandemic, so instead we settled on a city that most of us have been to before and had a great night out in – Reading.
Planning a perfect hen do in Reading for Lucy was a challenge, but a lot of fun. After all, planning a hen do for anyone should just involve you picking somewhere to go (which we had already done) and then arranging things to do that they will absolutely love. Lucy loves showing off, is a bit of a performer, and enjoys a drink - so with that in mind we started to plan the perfect Reading hen do.
To start with, we'd booked ourselves into a pair of amazing apartments. We'd all decided that was a better plan than hotel rooms, because it meant that we had living space and other areas where we could all sit together communally, rather than meeting in someone's room and all perching awkwardly on the bed! I was amazed how nice they were when we got there – I mean, we wanted them to be nice, but at the same time you have a certain base level of expectation for holiday apartments (especially ones used for stag and hen parties), and we were pleasantly surprised.
So with our cars parked and our bags dropped off, the next stop was our first activity of the weekend – Cocktail Making at a popular cocktail bar. Honestly, I cannot recommend this enough for anyone booking a hen do (and apparently you can do it everywhere in the UK, so it doesn't even matter if you are going to Reading!) We had such great fun. There was a barman who taught us all how to make a wide variety of cocktails, two of us got to make each one and then they got handed round so we could taste them. Before long, you end up with a pile of cocktails that need drinking (especially if you are the sort of person who will drink any cocktail imaginable.) They served us up a brilliant two course meal afterwards, before encouraging us to stay and try some more full price cocktails (which, of course, we did!)
We'd made a decision when booking that the Friday night was going to be our "planned" night out, so we soon found ourselves visiting a few more pubs and bars before ending up in a nightclub where we had a booth and drinks package pre-booked, which was the best idea we've ever had, as it meant we could sit down and didn't have to queue at the bar (to start with). Pretty soon we were all on the dancefloor and stayed there until they kicked us out in the early morning.
Saturday morning was spent recovering at the apartments – some of us sleeping, some eating breakfast, some watching rubbish morning TV. After recovery time, we were all off to our next activity, and this was the one we knew that Lucy would be excited about. We'd booked ourselves a recording session, so that we could record some songs! Obviously we let Lucy take the lead (partly because it was her hen do, and partly because she has the best voice of us all), but we managed to smash through three popular songs, with all of us appearing on the CD that we were given at the end. Lucy didn't stop smiling all the way through the session.
Once you've done some singing, then dancing is the next logical step. So we'd booked a dance class very near to the studio – and to make it interesting, we'd booked a burlesque dance class. With feather boas in hand, we were all soon shimmying, grinding and shaking our way through a routine that the instructor told us was guaranteed to impress our other half (and I can confirm mine absolutely loved it!)
With our activities done, we were back to the apartments to get changed and ready for our second night on the town. Unlike the previous night, we had decided to just see what happened on the Saturday night out, with no timetable or plan in place whatsoever. I was a bit nervous about this, as in my experience nights like that can go amazingly well or terribly wrong. Luckily, the entire night went perfectly. Our lack of plan meant that we found ourselves popping into venues we might never have seen, and having an absolutely amazing time in them.
To cap the entire evening off, we found our way to a nightclub that was so cheesy it may as well have been made entirely of Cheddar! This cheese fest was absolutely what we needed to finish the weekend off, dancing our hearts out to everything from the Spice Girls to Destiny's Child, from the Village People to S Club 7, we found ourselves singing and dancing all the way through the night and well into the early morning.
To conclude, our Reading Hen Do was an absolutely amazing weekend away, and was perfect in every way. The locals were friendly, the drinks were cheaper than they might have been elsewhere, and the atmosphere was party central all weekend long. So if you are reading this and wondering whether you should go on a Reading hen do, my answer is 100% yes – in fact, can I come along?
The Stag and Hen Experience has been creating the best bespoke hen weekends away for over 12 years, so, if you're looking to plan a hen weekend package anywhere in the UK or abroad, get in touch on 01202 566100 or via this email address admin@staghenexp.co.uk and one of our expert hen do organisers will help you put together a fantastic hen weekend package for you and your group.