My Southampton Stag Do
Perfect city for a stag do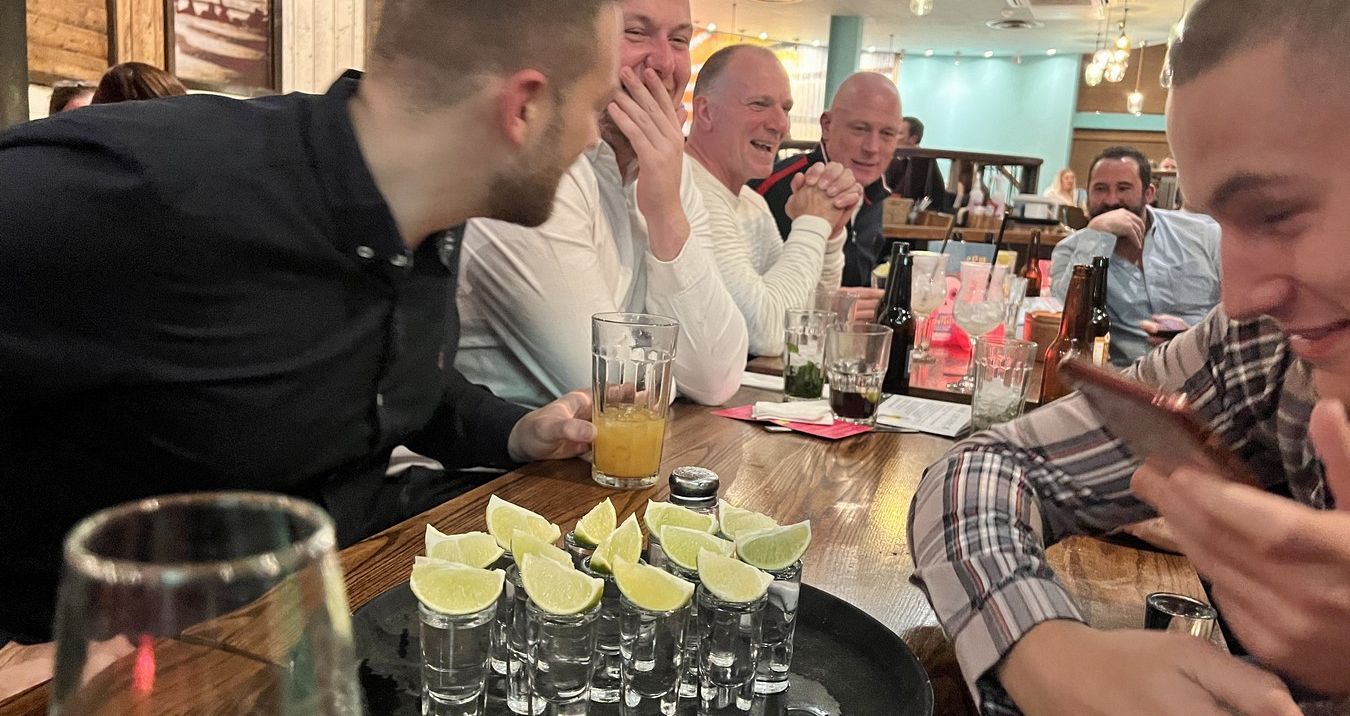 My Southampton Stag Do
I wanted my Stag weekend in Southampton to have a bit of class so I booked the ten of us into the Leonardo Royal Hotel at Southampton Harbour. The Hotel was right by the port and the rooms were really spacious and clean, as you'd expect. There was a swimming pool and a gym, for those who felt that way inclined, and a Marco Pierre White Steakhouse, where we booked a table for that evening.
The Friday night of my Southampton stag do was more of a warm up night. We had a big day planned for the Saturday so we started off gently with a meal in the Steakhouse. Although it was fairly pricey it was well worth it, the food was really good and the service was impeccable. It was a good start to my Stag weekend in Southampton.
From the restaurant it was only a short walk to the next stop of my Stag do in Southampton, which was the ever popular visit to the Gentleman's Club, in this case For Your Eyes Only, on the High Street. We'd only planned to stop in for a quick drink or two, but we were so impressed when we went in that we ended up staying for a couple of hours and everyone got a few dances. There were regular stage shows with stunning girls and when they found out that I was in Southampton on my Stag weekend they made sure they got me on stage for a dance!
After For Your Eyes Only, it was time to head a few minutes down the road to the Genting Casino. This was situated in a pretty impressive looking building and we spent the next hour or so playing blackjack and roulette. I had a good run on the Blackjack table and even more luck on the roulette and ended up walking out about £500 richer! All in all it was a brilliant start to my Stag weekend in Southampton!
The Saturday morning of my Stag weekend in Southampton started off with a decent hot buffet breakfast to soak up some of the previous night's excesses. Although we hadn't gone too crazy I'm not used to drinking much anymore and a cooked breakfast and plenty of coffee was exactly what I needed to stock me up for the day.
After breakfast we had a couple of hours to kill so I had a bit of a swim and a sauna, just because I could, then it we all set off down to Ocean Village which was only about a mile away. At Ocean Village we all embarked on a RIB and sped over to Cowes for lunch at The Hut. I loved this part of my Stag weekend in Southampton, hurtling across the waves at high speeds was completely invigorating and the journey took about half an hour in total. The Hut was a really nice chilled out beach restaurant, which specialised in seafood but also served an awesome steak. The food here was amazing, and between that, the location and the service I felt they could totally justify the prices they charged. After lunch it was back on to the RIB for the return journey to Southampton. This was definitely my personal highlight of my Stag weekend in Southampton, and although it wasn't cheap I would definitely do it again!
The Saturday night of my Southampton Stag weekend had been earmarked as the big drinking night, so after changing and freshening up at the hotel. It was off down the road to find our first port of call for the evening. This came in the shape of the Titanic Public House which, once spotted had to be investigated. The Titanic Pub turned out to be a proper old Fashioned pub with loads of pictures of the Titanic on the walls! They did a decent pint here at a decent price and they were friendly enough but you could tell that they weren't really up for a bunch of Stags getting pissed up all night, so after a couple of warm up pints we moved on to the next bar All Bar One, where we started getting in to the pitchers of cocktails to mix things up after the beers! Al l Bar One had a great atmosphere and was a good choice for my Stag weekend in Southampton, but we had a schedule so after an hour or so we moved on to the next venue, Yates. Yates was what you'd expect from a Yates, we had a few drinks here before we decided that if we were going to make it through the rest of the night we would probably need some food, so we made our, by this time slightly unsteady, way round the corner to Revolucion de Cuba, where we revived ourselves a little bit with some food and, of course, a few more beers.
The last stop on what had turned out to be a bit of a chain pub bar crawl was O'Neills, where we stoked the fires of our drunkenness until kicking out time. From here we headed across the road to a nightclub called Switch, where somehow the bouncers didn't pick up on how mortal drunk most of us were! The rest of the night was a bit of a blur but I remember that the music was amazing, they had an awesome lighting set up, the people were friendly and it was a fitting end for what had been a Stag weekend in Southampton to remember.
The Stag and Hen Experience has been creating the best stag weekends away for over 12 years, so, if you're looking to plan a stag weekend package anywhere in the UK or abroad, get in touch on 01202 566100 or via this email address admin@staghenexp.co.uk and one of our expert stag do organisers will help you put together a fantastic stag do for you and your group.