My Stag Do in Riga
Loads of unique activities!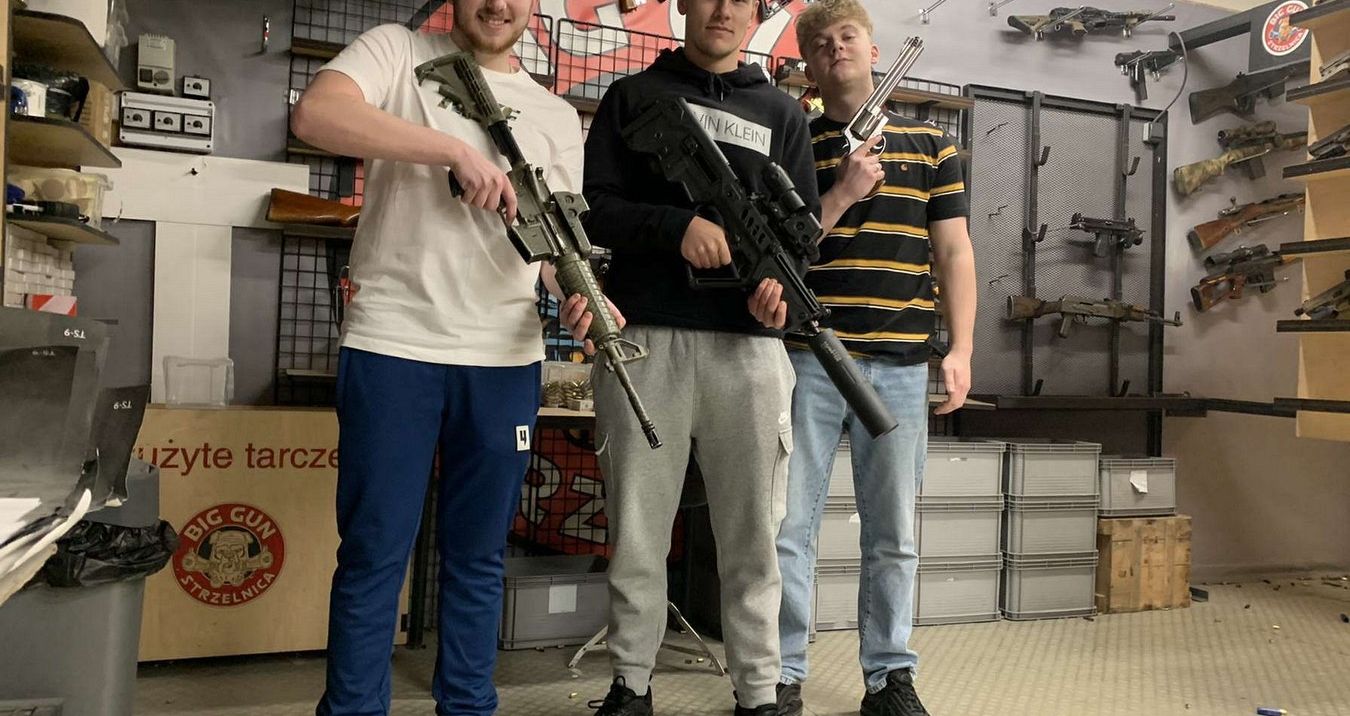 My Stag Do in Riga
There's something big about a "last stag do". When all of the rest of your friends are married, and the last to commit is finally ready, you'll want to go big on his stag weekend – because you may never get another chance to go on one! That was the logic we all jumped on when our friend Ross became the last of our group to get engaged. "We need to go somewhere special", was the conversation that kept popping up in our Whatsapp chat (surrounded by memes too rude to share). After a quick group chat, it was decided that we should head somewhere that none of us had ever been, somewhere abroad, somewhere that we could do things we've never done before.
In short, we decided that it was time to go to Riga, the capital of Latvia.
If you've never been to Riga before, you may well have heard about it second hand from stag dos that have gone – it has a reputation for being somewhere amazing, somewhere that anything goes, and I can tell you now that I have been and made it back alive, this reputation is absolutely deserved!
Once we'd decided that we were going to have his stag do in Riga, we had to figure out how long we were going for. Two nights was the minimum, we decided, but once we'd looked at flights and realised that the prices for flights were significantly cheaper if we stayed for three nights rather than two. And so, after a little bit of negotiation with our wives / partners, we settled on three nights.
Don't worry, I'm not going to sit here and describe everything we did in Riga for the three and a half days we were there. Suffice it to say that a lot of the time was spent in very friendly bars, cheap-yet-tasty restaurants and walking around the city exploring what we were doing. But we did get to try a fair few activities, as you've got to have some scheduled excitement on a Riga Stag Do, haven't you?
We'd picked a few things to do, with the primary logic being to choose activities we'd be unlikely to get the chance to try anywhere at home. The first thing we did was the bobsleigh run, which was so good, it ran the danger of us peaking to soon and it being the best thing of the whole stag weekend! Because we were there in perfect winter sports weather it seemed like the right thing to do to have a go at something unique! We did the soft bob, which has a bobsleigh with soft edges so that you can bounce off the corners if you need to – and oh boy, did we need to! It was great fun though.
Firearms shooting is another one of those things that you never get to do in the UK, so when you are given the chance to do it in another country, it's always eagerly grasped with both hands. We got to fire pistols and even machine guns on a target range during this Riga Stag Do. Competition was fierce, with many of us desperate to prove how much better we were than the guy next to us. Short answer here was that I was the best by a mile, and I've still got the targets to prove it!!
Another one of those "you'll never know what it's like until you try it" activities that we tried and all loved (except for one of the party, who will remain nameless) was the Freefall Simulator. None of us have ever done skydiving for real, and this simulator basically gives you the chance to see what falling from a great height feels like, along with the gliding and flying aspects, without you having to get into a plane at all. Instead you are wearing a flight suit and you climb into a massive cage that has a jet engine underneath. Soon the engine is on and pushing you up into the air – it's a feeling like nothing else, highly recommended for anyone having their stag weekend in Riga.
We also tried fly-boarding, which was something I'd seen a video of before, but most of the lads were completely unaware of what it was. Basically, you have what looks like a snowboard attached to your feet while you are in water. The board is connected to a jetski, and when the instructor revs the jetski, huge jets fire out of the board and you hover up into the sky powered entirely by these jets of water. With a little leaning (and a bit of practice) you'll quickly find that you can move around and fly above the water, feeling like something out of this world.
So that's the activities we got up to during the daytimes (when we weren't eating, sleeping or drinking). But what about the nightlife? Did we find plenty of options to entertain ourselves? Plenty of places where rowdy English Stag dos are welcome? Yes, of course we did – Riga is so friendly that we weren't in any doubt. In fact, the hotel ITSELF has a strip club inside, so you don't even have to leave the building before you find yourself in a venue that is filled with beautiful women and cheap beer – which is a pretty perfect combination.
For those evenings where you do want to step out of the hotel, the range of options is incredible. In fact, we booked a bar crawl for our first big night out, and that comes highly recommended – we got loads of free drinks, got shown around by a knowledgeable guide, and even played a few games while we were doing so!
There you have it – a Riga Stag Do is ABSOLUTELY worth the money you'll pay for it. We really pushed the boat out, doing multiple activities and making sure we had entertainment lined up throughout the weekend – but even if you don't have the budget to do that, I'd still recommend Riga as a great Stag Do Destination. The beers are cheap, the people are friendly and it's somewhere you are never likely to visit otherwise, so why not give it a try?
The Stag and Hen Experience has been creating the best stag weekends away since 2009, so, if you're looking to plan a stag weekend package anywhere in the UK or abroad, get in touch on 01202 566100 or via this email address admin@staghenexp.co.uk and one of our expert stag do organisers will help you put together a fantastic stag do for you and your group.