My Stag Do Northampton
Simply a superb stag location.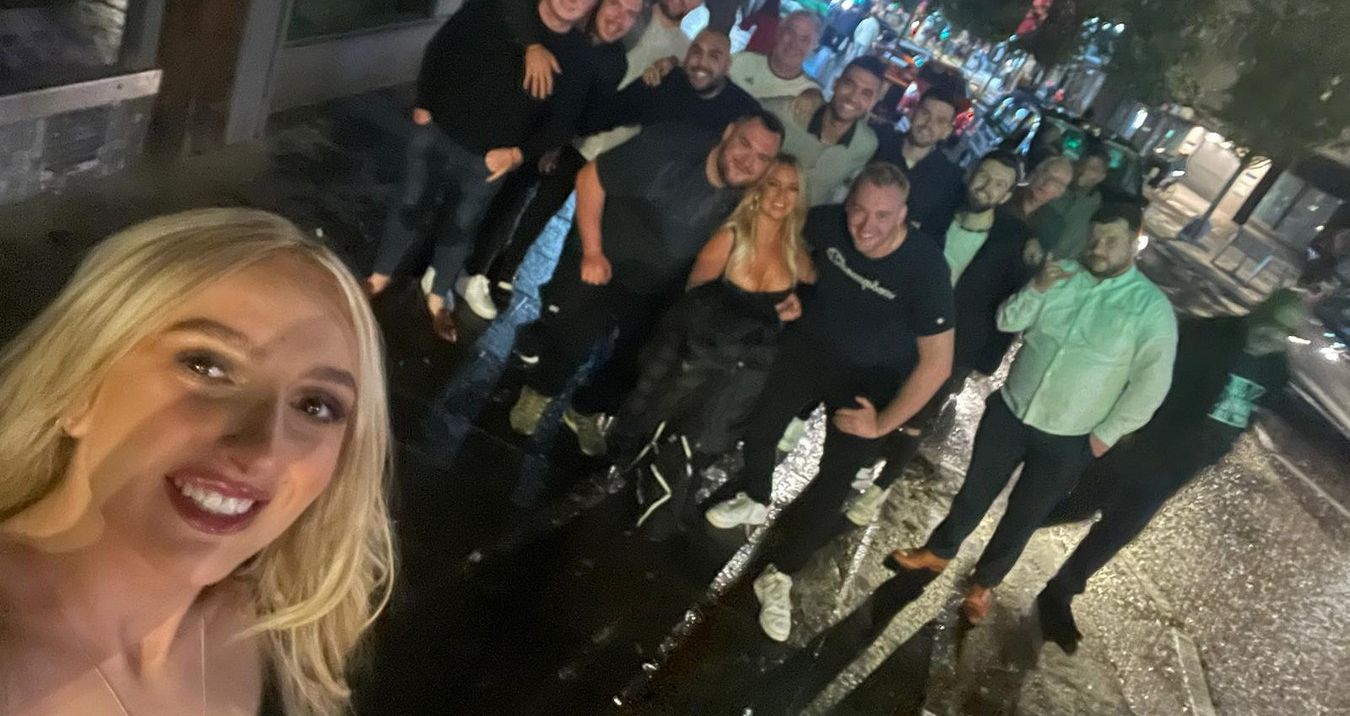 My Stag Do Northampton
I never had any intention of booking my Stag weekend in Northampton it just kind of ended up there! I could say that as much as anything it was a combination of an interest in footwear and keeping within our budget, while doing the activities that we wanted to do and also because, with my Stag do members spread out all over the north of England, it was the most convenient place that everyone could reach easily. This wouldn't be true. I had my Stag do Northampton because of the zombie apocalypse!
We had had a chat in our WhatApp group about the activities that we wanted to do and someone came up with the fact that there was a place which did a Zombie Apocalypse day. I had to pick up this particular suggestion and run with it because I love zombie movies and I'm a massive fan of The Walking Dead and I couldn't think of anything that I would prefer more than to spend my Stag weekend being chased by zombies. One of the lads recommended I call a company called the Stag and Hen Experience, as apparently his missus had organised a Hen do with them and they'd sorted it out at a decent price for them. I gave them a call and I spoke with Naomi, who confirmed that they did offer a Zombie Apocalypse experience near Northampton. At this point my mind was made up; I was going to have my Stag weekend in Northampton! From here on it was just sorting out details like somewhere to stay and organising a couple of other activities, which Naomi managed to get all sorted for us within the budget we had set, then it was all booked and me and the lads were all set for my Northampton Stag do.
We were booked into the Ibis Hotel Central Northampton, which was every bit as central as the name suggested, one of the lads did a quick recce and found a whole load of bars a couple of hundred metres from the hotel which was good news and the rooms themselves were all nice and clean and up-together. All in all, as a place to stay for my Stag weekend in Northampton it was right on the money, only a few minutes from the train station and right in the centre of town with plenty of bars and restaurants within an easy stroll.
The first item on the itinerary for my Stag weekend in Northampton was zorb football. I honestly never had a clue that such a thing existed, but when I was speaking with Naomi I mentioned that my mates were a fairly rambunctious bunch and we wanted a fun team game to get the weekend going and she unhesitatingly recommended zorb football, so I took her recommendation and I was really pleased I did! We jumped into taxis from the hotel to the venue for the zorb football, which was only a couple of miles away, where we were kitted out with our zorbs (inflatable ball suits). Zorb football was one of the most hilarious things I have ever done and an epic way to start my Stag do in Northampton. It was basically five a side football while encased in an inflatable plastic ball, with contact between players being the best part of the game! Protected by the zorbs we happily launched ourselves at each other for about an hour and a half, barely bothering with the football, after which we were all pretty worn out. It can get quite warm in those bubbles when you've worked up a sweat!
We wanted to keep the Friday night of my Stag weekend in Northampton quite low key as we had to get up early in the morning for the zombies, so after the zorb football we restricted ourselves to some quiet drinks and a bite to eat at a pub down the road from the hotel called The Old Bank, which apparently used to be a branch of Barclays, but is now seeing better days! This was a nice, lively bar, the drinks were a pretty reasonable price and the food was as good as you could expect for pub grub. Despite our best intentions of a few quiet drinks and an early night, we ended up banging down a load of drinks and shots and staggered out when they closed at 1am!
The next morning we were up early to meet the minibus which would take us to the Zombie Apocalypse, which was on the outskirts of Birmingham. It was every bit as cool as I had expected, the zombie makeup was seriously realistic, as were the guns and equipment they gave us to use. It was a mixture of escape room type puzzles and zombie attacks, with scarce ammo and supplies and plenty of chases! The zombies were so realistic that they really got the adrenaline going and it is safe to say that the Zombie Apocalypse was the absolute highlight of my Stag weekend in Northampton and something that I would 100% recommend to any zombiephiles out there!
We finished off my Stag weekend in Northampton with a good, honest pub crawl around Northampton. We started off in the Old Bank for a couple and a bite to eat, before we headed off to a place called the Maule Collective, which was a microbrewery who made their own beer and which had a nice little beer garden. They did such an interesting variety of beers here that we stayed for a few, before heading almost next door to a place called the Mail Coach. This bar was a lot more upmarket than the others and we only stayed here for one, before heading off to find somewhere a bit less pretentious to drink! We ended up somewhere called the Optimist, which had a really buzzing atmosphere so we stayed here until it was time to head off to the nightclub we were booked into NB's. NB's was helpfully just round the corner (as everything seemed to be in Northampton!), where we rounded off the evening in style before heading back to the hotel. When all was said and done, my Stag weekend in Northampton was absolutely epic and I would recommend the same to anyone else in a heartbeat!
The Stag and Hen Experience has been creating the best stag weekends away since 2009, so, if you're looking to plan a stag weekend package anywhere in the UK or abroad, get in touch on 01202 566100 or via this email address admin@staghenexp.co.uk and one of our expert stag do organisers will help you put together a fantastic package for you and your group.