My Stag Weekend in Bristol
A huge success!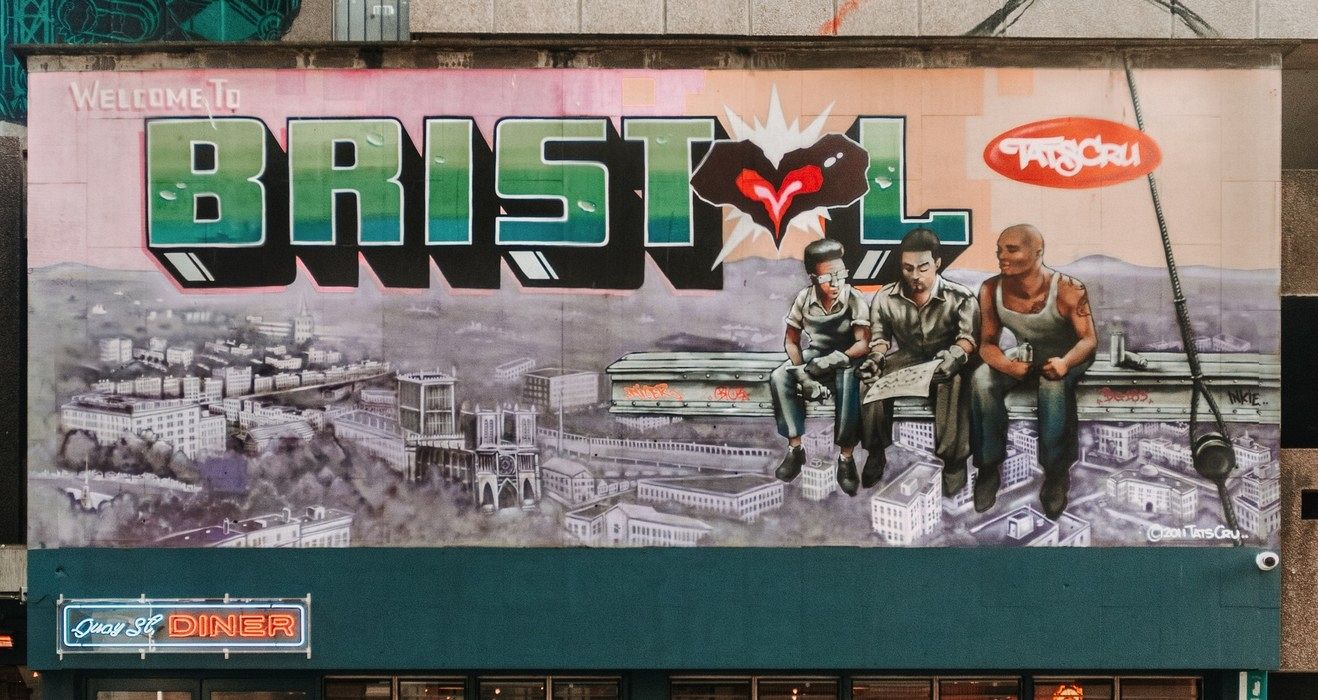 My Stag Weekend in Bristol
After a lot of too-ing and fro-ing with the lads, we finally decided on Bristol for my Stag weekend. We are all based around the Midlands so it wasn't too far to travel and we wanted somewhere with good nightlife, which Bristol has to spare! I'd organised a Stag weekend before so I knew it was always a bit of a nightmare, so I recommended Cliff, my Best Man, use the Stag and Hen Experience. I used them last time when I got into a right pickle trying to organise it myself, they were really helpful and knowledgeable and took all the stress out of it for me. He seemed really happy with them as well and my Stag weekend in Bristol came in under budget with everything that we wanted.
We had asked for a nice central Hotel for my Bristol Stag weekend and this was exactly what we got! We were booked into the Ibis Bristol Central hotel, which was right in the Harbourside area and about as central as you could ask for! The hotel itself was spotless and modern and all in all we were really pleased with the choice.
The Friday night of my Stag weekend we were planning a night on the town to get our Bristol party on and we started off in Revolutions Bar, which was a handy ten minutes' walk away from the hotel after a few in there to get the evening started we headed to Walkabouts, which was a couple of minutes' walk around the corner. I'm a big fan of Walkabouts, because in my experience it doesn't matter where you they are its always cheesy music, cheapish drinks and a good atmosphere and Walkabouts in Bristol did not let us down!
From Walkabouts we went to Popworld where we had a VIP booking. There was no need to queue and we had our own private area and we started off with a couple of bottles of voddie and a couple of bottles of Bells whisky, with plenty of mixers and beer, as part of our VIP package. Popworld was a right craic, and when it was time to go home we found it was only about ten minutes' walk from the hotel which was really handy.
Saturday morning of my Stag weekend in Bristol we all hit the hotel all you can eat buffet breakfast with a vengeance and it was just what the Doctor ordered! The main event for my Stag weekend in Bristol was that we were going to try our hands at firing Assault rifles, Throwing Axes and Crossbows and Archery in a Zombie Apocalypse, so we all piled into a Minibus that the Stag and Hen Experience guys had organised for us and then it was only about twenty minutes' drive to the venue. The staff there were really professional and friendly and after a quick safety briefing it was on to the Assault rifles. They had a few different assault rifles all in .22 and I got my hands on the HK (just like the SAS!) We had 50 shots each, starting with targets and then moving on to more interactive targets, some of which exploded! We spent about half an hour with each of the weapons and after a bit of practice I managed to get the axe to stick more often than not and although I was no expert with the crossbow or the bow and arrows, with the Heckler and Koch I could not miss. I know what weapon I'm going to need for the Zombie Apocalypse! Saturday afternoon was a real highlight of my Stag weekend in Bristol and I recommend the Zombie Apocalypse training to anyone who wants to survive a Zombie Apocalypse!
After heading back to the hotel we all chilled out in the hotel bar with a couple of beers before heading out. We'd had such a successful night the previous night that we decided to start off with Walkabouts again. We had ourselves some food while we were there and then headed about 100 metres down the road to the local Slug and Lettuce. Stick with what you know, that's what I say! We stayed at the Slug and Lettuce until it was time to head over to the nightclub we were booked into for the Saturday night of my Stag weekend in Bristol, which was called Asylum.
Asylum was really good, a proper little underground club playing banging house music, which made a welcome change after all the cheesy 80's and 90's music we'd been hearing on my Stag do so far, don't get me wrong, I love a bit of cheesy music, but house music is where my heart is! What can I say about Asylum apart from great club, great music and a great crowd! Proper Old School clubbing at its best!
Sunday morning we were all feeling hanging and were revived by the breakfast buffet. We were at a bit of a loose end as to what to do with the day until it was time to catch the train back home, someone suggested visiting a museum and got roundly shouted down! This is a Stag weekend for God's sake! In the end someone called "Snakebite Sunday" and this was approved all round, so after checking out and stashing our bags it was back off to Walkabouts for a few cheeky snakebites as hair of the dog!
My Bristol Stag do was a massive success, everyone had a wicked time and everything went seamlessly. I'm pretty sure it wouldn't have turned out that way if we'd left Cliff to his own devices! Big thanks to the Stag and Hen Experience for sorting it all out for us, and if I ever have to organise another Stag weekend, I will doubtless use them again!