My Stag weekend in Portsmouth
Action packed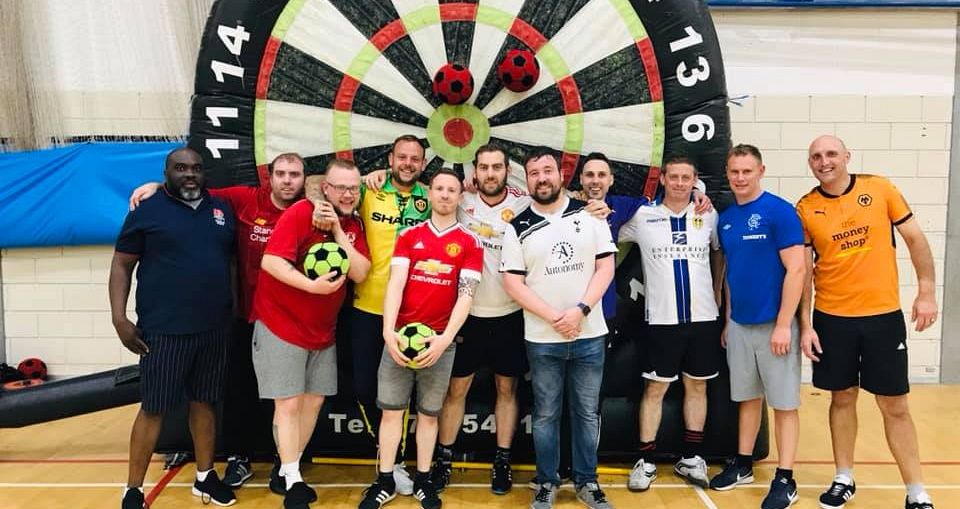 My Stag weekend in Portsmouth
It was finally time for my Stag weekend in Portsmouth! I initially booked my Stag do in January 2020 with the Stag and Hen Experience for the June of that year, but unfortunately COVID 19 lockdown restrictions scuppered that and it was rearranged for the following June, where COVID restrictions again stopped play. The guys at the Stag and Hen Experience were awesome throughout the whole thing, there was no problem with communications and, most importantly, unlike some other guys I know who booked with companies who weren't fully bonded, our money was safe throughout. We were offered a refund after the second cancellation, but we stuck with them and in June 2022 I eventually got the Portsmouth Stag weekend that I had been anticipating so keenly!
We were booked into the Ibis Portsmouth Centre for my Stag weekend and the accommodation was totally satisfactory for us. The location was perfect as we were right in the centre of the city and there were plenty of bars and nightclubs within an easy walk of the hotel so that we wouldn't have to spend lots of money on taxis, which is always a bonus! Although we did not have to spend much money on taxis for nights out, we did have to take one for the first event of my Stag weekend, which was Foot Darts. I had played this on a mate's Stag weekend before and it was a brilliant laugh, so I made sure that I booked it for my Stag do. It basically involves kicking a Velcro football at a large inflatable dartboard and I was pretty sure the rest of the lads would love it! The venue was only 2 or 3 miles from the hotel and once we were there we had a brief warm up and then dived into the games. There were a few variations to play such as "higher and lower" and "red and black" and I managed to score the highest score on the "High score" game, where we each took three shots and the highest score (mine!) won.
After Foot Darts it was back to the hotel for the three S's and then it was off out for the first big night out of my Stag do. We started the night off in the Dockyard Pub, which was nice and lively with plenty of people getting into the swing of their Friday night. We were all pretty peckish after the Foot Darts so we had some really tasty burgers to fuel us up for the night. We had planned just to have a bite to eat and a couple of pints and move on, but the atmosphere was so good in the Dockyard that we ended up staying there for the whole evening. The drinks weren't particularly expensive, the people were really friendly and the music was good, what more can you ask for? The whole bar had evidently been recently refurbished and our whole experience in there was really positive, so we marked the bar down as one to return to before we headed off to Popworld nightclub, where we were booked in on the guest list. Popworld was everything you would expect from a Popworld, with cheesy music and happy people and this was the perfect way to finish off the first night of my Portsmouth Stag do.
For the main Saturday activity, all eight of us were booked in to go deep sea fishing and so at 7.30am we caught a couple of taxis to Southsea Marina, while nursing some monumental hangovers. The boat set out at 8am and for the first half hour or so no-one was enjoying the trip, however this soon changed when we got to the fishing grounds and set ourselves up with "hairs of the dog" all round, before getting down to the serious business of fishing. The guys on the boat were right on the money and within an hour or so I had pulled in a decent size Conger eel and some of the other lads had struck lucky as well! The Conger eel was about the only decent size fish I caught that day, but after everyone had recovered from their initial discomfort we had a right laugh that day. We were out on the water for about 6 hours in the end and by the time we got back everyone was mildly sunburned, but very happy. I had actually never tried Sea fishing before and booked it as a bit of a whim, but this was definitely something that I would like to do again and I would highly recommend it to anyone doing their Stag do in Portsmouth.
We kicked off the Saturday night festivities with a couple of pints and a bite to eat at the Brewhouse and Kitchen, which was just round the corner from our hotel and not far from the Dockyard Pub where we had been the night before. The food was pretty good value for money and they served a decent pint, but we all decided that we had much preferred the Dockyard, so after settling up we headed there to carry on the evening. Much like on the Friday night it was in full swing when we go there, with all the local students out in force and we settled ourselves down there until it was time to go on to the nightclub.
Because we were guest-listed at Pryzm to finish off the Saturday night, we had to get there for 11, however it was only a short walk from the Dockyard and we made it with plenty of time to spare. I don't remember massive amounts about it apart from it was busy and they had a really good light show, but I was assured by the lads that I was in the middle of it all right up until the very end of the evening! I had a wicked time on my Stag weekend in Portsmouth and I have to give a massive shout out to Naomi and the others at the Stag and Hen Experience who helped me book such an amazing Stag weekend.
The Stag and Hen Experience has been creating the best stag weekends away since 2009, so, if you're looking to plan a stag weekend package anywhere in the UK or abroad, get in touch on 01202 566100 or via this email address admin@staghenexp.co.uk and one of our expert stag do organisers will help you put together a fantastic stag do for you and your group.