My Swansea Hen Weekend
An absolute revelation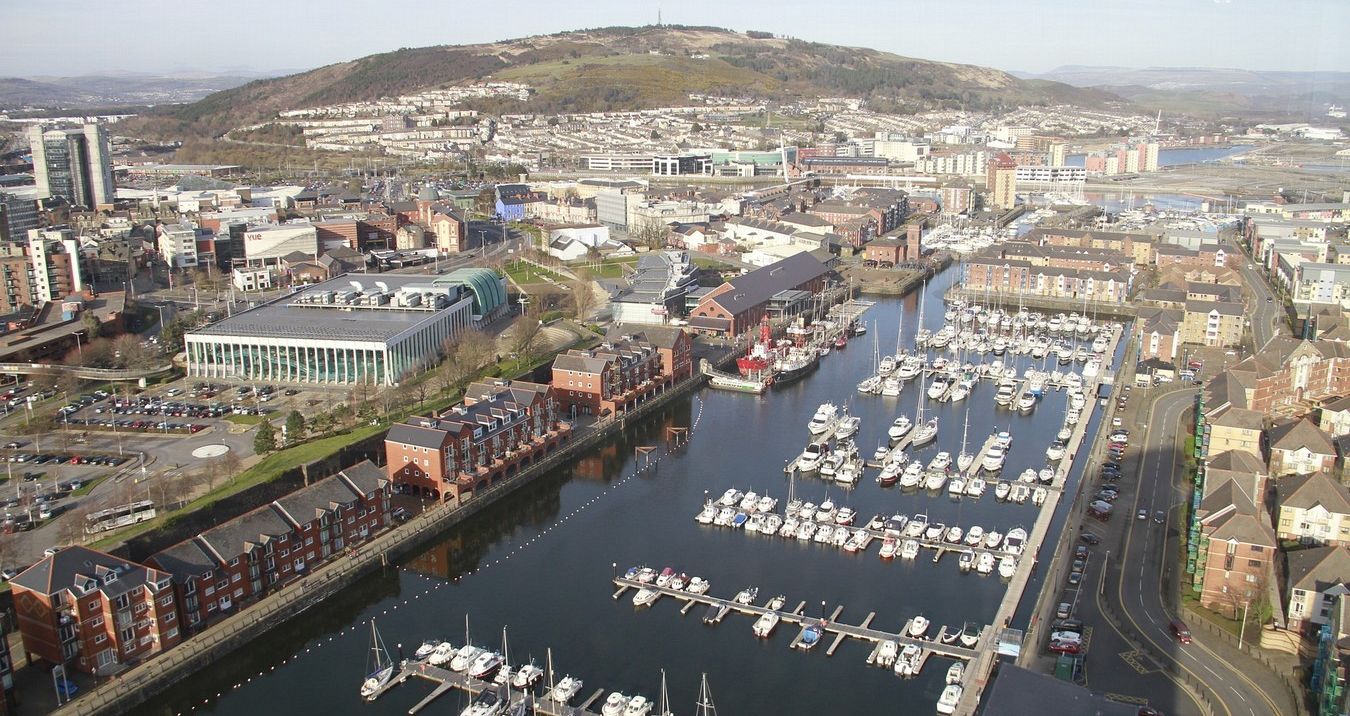 My Swansea Hen Weekend
Lots of people have a specific destination in mind when they are planning their hen weekend, but that wasn't the case for Louise, my best friend. She came to me and basically said "Here is a list of ten girls, lets go somewhere that isn't too far away, but is far enough away so that we don't run into people that we know!" And apart from that she left the organising with me.
So I was a little unsure where to pick to start with. We all live pretty near to another popular hen do destination, Bath, so going to Bath or Bristol was always out as an option, and we've been to most of the places nearby on many occasions, so I didn't really know where to pick. So I called the Stag and Hen Experience and spoke to a lovely lady called Naomi who listened to what I was saying, took one look at a map and then proudly declared, "Swansea's the place for you".
And the more I thought about it, the more sense it seemed to make. Louise loves the sea, she loves going to Wales, and Swansea has always seemed to be one of those places that has an atmosphere all its own, so it seemed like a perfect fit. And that was how we ended up with two car loads of girls heading to a Swansea hen weekend at 3pm on a Friday afternoon, hoping for a hen do that we would remember for years to come. (And you can tell that it was good, or otherwise I wouldn't be writing about it!)
We got to Swansea by five, and found ourselves welcomed at a gorgeous hotel down on the seafront. Checking in, the whole place just felt warm and homely, a feeling that continued throughout the Swansea hen weekend, wherever we went. After checking in, we had some fish and chips nearby while looking out at the sea, before getting dressed up and heading out for our first night in the city.
Two bars and several drinks in, we were getting quite rowdy and raucous and I was a little bit worried that the bars and pubs might not like that, but we were welcomed with open arms everywhere we went. The famous friendly Welsh atmosphere enveloped us and we went from place to place drinking everything we could get our hands on, before ending the night at the traditional cheesy nightclub, where we took over the dance floor and showed off all of our moves to terrible nineties and noughties tunes. We were proving so popular with the locals, the lads at least, the DJ even got us to stage for an impromptu dance off, where several us had to prove how well we could dance to "Genie in a Bottle" by Christina Aguilera, which I am very proud to say that I won!
The next morning was one of quiet reflection, large breakfasts and lots of coffee. I'd purposefully not arranged any hen weekend activities for the morning because I knew that we were likely to need a little recovery time, and sure enough, the little break did us the world of good, ensuring that we were all back up to speed and firing on all cylinders for the rest of the Swansea hen do, well round 2 anyway! A quick lunch followed, making sure that everyone was full of energy – which was good, because the next activity was going to need a lot of it.
I had booked us a Burlesque dance class. None of the girls knew that's what we were doing (because I wanted it to be a surprise to them all), and I was relieved to see that they all got into it within five minutes of starting! Pretty soon we all had feather boas flying, hips swaying and all kinds of suggestive poses on the go, which was a great way to start the afternoon off. After a couple of hours though, we all needed a little sit down and a glass of prosecco, and then I told everyone to get back to the hotel and change into their poshest clothes (that they had known in advance to bring).
That's why, at seven thirty in the evening, we all walked into a private dining room at the hotel, and were presented with our final activity of the weekend, a murder mystery taking place throughout our three course dinner! We all fell into character remarkably quickly, and pretty soon everyone was deep into it, trying to figure out who the murderer was and why they had done it. Spoiler alert, our good friend Aimee did it, and she wasn't even sorry! Seriously though, it was an amazing experience, with the organisers/actors really helping to ensure that it all ran smoothly and that everyone was really involved throughout the evening.
But of course, after an intense (and wine filled) meal and murder mystery session, it was time to head out and paint the town red for one last time. Louise wanted to keep it classier this evening, and since we were all dressed for it, we went out of our way to find the poshest bars that we could. Of course, that all meant we ended up drinking expensive drinks that went straight to our heads, which was just another layer of luxury for the evening. And then we ended up at one of the biggest nightclubs I've ever seen and explored all the dance floors with their different music styles. It was amazing how different to the night before the Saturday night was, but both were amazing in their own different ways.
Sunday morning rolled around, and after checking out of the hotel, we had one last treat before we started to head home – afternoon tea at a lovely restaurant. A perfect way to cap off a perfect Swansea hen weekend. Swansea was an absolute revelation as a hen weekend destination – and I am so glad that we went there. Louise had the best time, and we've not stopped talking about it since, so if you are thinking about a Swansea hen weekend, then I highly recommend it. Thanks to the Stag and Hen Experience for helping organise such an amazing hen weekend.
The Stag and Hen Experience has been creating the best bespoke hen weekends away for over 12 years, so, if you're looking to plan a hen weekend package anywhere in the UK or abroad, get in touch on 01202 566100 or via this email address admin@staghenexp.co.uk and one of our expert hen do organisers will help you put together a fantastic hen weekend package for you and your group.