New Hen do activities for 2022
A fantastic addition to our line up.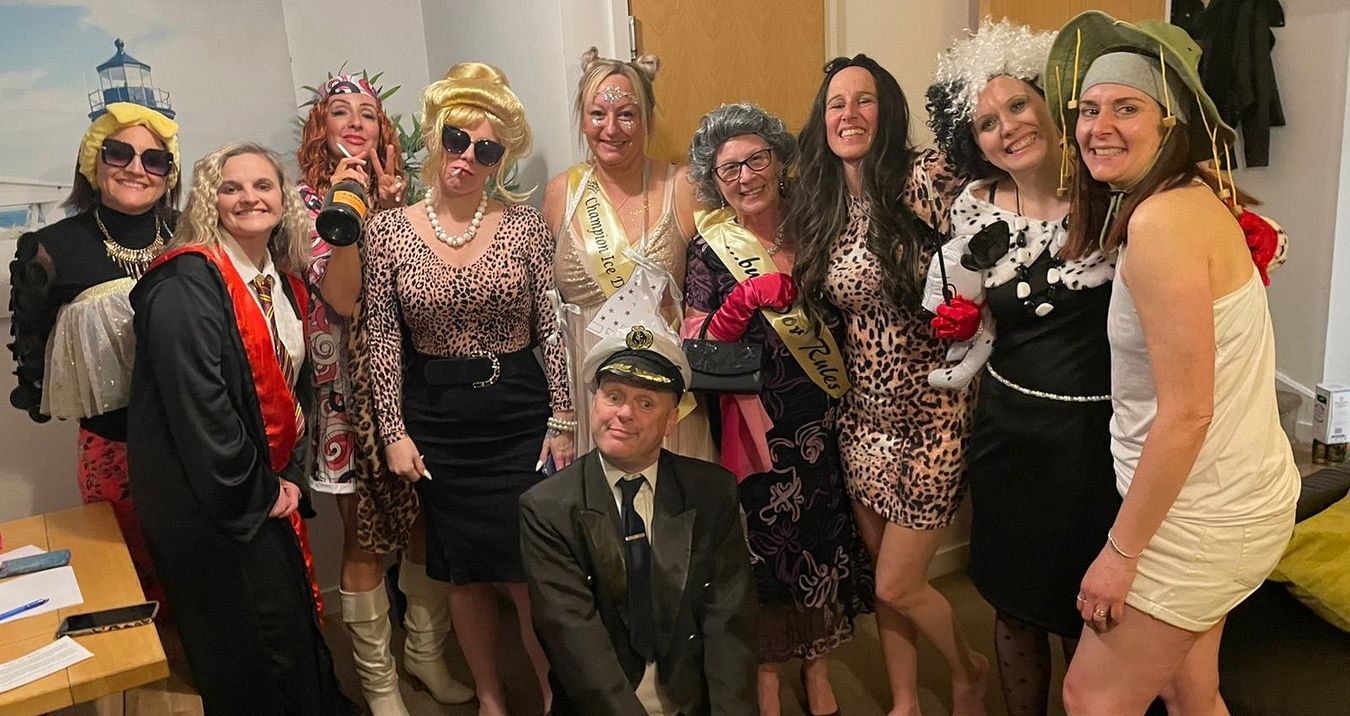 Pictured: Whodunnit! Murder Mystery dinners are a great hen do activity to get everyone together!
New Hen do activities for 2022
Here at the Stag and Hen Experience we pride ourselves on providing the best activities for our customers at the best prices and we are always looking for new ways for you to have fun on your Hen weekend. Every year brings us a fresh crop of activities for you to try, so here is our rundown of some of our favourite new Hen do activities for 2022.
Bingo Lingo
Bingo Lingo is the first of our new Hen weekend activities for 2022. Bingo Lingo was started 6 years ago in Cardiff and has since taken the country by storm, with sell out shows in over 50 cities across the UK. Basically, they've taken the Bingo favoured by the blue rinse Brigade and (in their words)"turned it into crowd pleasing, interactive experience for warehouse ravers, festival goers and cooperate parties alike". Bingo Lingo provides an off the wall type of Bingo featuring Twerk offs, dance offs, random celebrity guests and prizes varying from the weird to the incredible. Celebrity guests have included Mr Motivator and the Chuckle Brothers and prizes can vary from a new car to a one of a kind, cardboard cut-out of Philip Schofield to an electric scooter. Bingo Lingo now has regular shows in Cardiff, Liverpool, Bristol, Bournemouth and Birmingham and is one of our top new hen do activities for 2022.
Funny Boys
Funny Boyz is another one of our new Hen weekend activities for 2022 which comes highly recommended. Funny Boyz is a new brand of Drag Queen cabaret bringing you Benidorm Bingo and other silly games, with hilarious Drag shows and Cheesy Tunes, which has proved to be immensely popular with our Hen dos and is now available in most major cities in the UK. A night at Funny Boyz includes bubbles, unlimited popcorn and your very own Drag chaperone for the evening. If you and your Hens are in the mood for a quality evening's entertainment featuring the sassiest of Drag Queens then Funny Boyz is for you. On feedback alone this is definitely one of the best new hen activities for 2022, so if you are in the mood for rolling on the floor with laughter with your favourite girls, just ask us for more information.
Chocolate Cocktail Club
If the answer to the questions "Do you like chocolate? And "Do you like cocktails?" is a firm "Yes!" then the Cocktail Chocolate Club is one of our new hen activities for 2022 that you really have to try! This café in St John Street, Farringdon, London is the first of its kind in the UK, with a mouth-watering range of chocolaty cocktails. If you and your Hens are in London and really want to indulge yourselves then why not book a table and sample some of the twenty or so delicious chocolate themed cocktails they have on the menu. If you feel a bit peckish, food is available and other drinks like wine and bottled beers are available, but why would you? You're in a Cocktail Chocolate Club! For chocoholics, this has to be the pinnacle of our new Hen activities for 2022 and it has been an immediate favourite.
Psychic Hen Night
Who is going to catch the bouquet at the wedding? What does the future have in store for your Hens? If you and your Hens want to know the answer to these questions, then why not gain some insight with a Psychic Hen night? This is another of our new Hen activities for 2022, during which a celebrated Psychic with over 20 years of experience will provide a reading for each member of your party. So if you are seeking otherworldly knowledge (and gossip on who is getting married next) then we can predict that you will love this most paranormal of new Hen activities for 2022!
Murder Mystery Dinner
Everyone loves a Murder Mystery and that's what makes Murder Mystery Dinners one of our most popular new hen activities for 2022. You and your girls will all get to play a part in solving a murder most foul, with character profiles and costume suggestions sent to you in advance and experienced actors to guide the proceedings. The Murder Mystery Dinner begins with a drinks reception in order to meet the different characters and for everyone to receive their clue pack. From there the story will unfold over the course of a three course dinner where you get to question suspects and uncover clues to deduce who amongst you has performed the dastardly deed in a classic "whodunnit". There are a variety of plots, humorously based on classic films, books and plays and a Murder Mystery Dinner is a fantastic way for everyone to get to know each other in a relaxed and light hearted environment. Murder Mystery Dinners are available nationwide and the perfect new Hen activity in 2022 for any budding sleuths.
Hunks in Trunks
Last, but far from least in our selection of new Hen activities for 2022, are Hunks in Trunks. Hunks in Trunks are a world famous brand providing Naked Butlers and Naked Chefs, which is now operating nationwide for 2022. If you fancy a dinner party for your Hens, but don't fancy all the cooking, then Hunks in Trunks can provide fully qualified chefs to prepare the food for you, with Naked or Topless Butlers to serve. If the whole dinner party thing is too much, then why not hire a Naked Butler to meet and greet your guests, serve drinks and maybe do a bit of the hoovering and any other housework that needs doing! Hunks in Trunks have proved to be incredibly popular and it is another of our top new Hen activities for 2022.
These are a selection of our most popular new Hen activities for 2022, however we do also offer a wide selection of other hen weekend activities covering pretty much anything you want to do for your Hen do, so if you are interested in finding out more about these, or any of the other fantastic activities we have available for your entertainment and edification, just contact us and one of our friendly, knowledgeable staff members can help you organise a Hen weekend to remember!