New Years Resolutions for the Stags
New year, new you....maybe!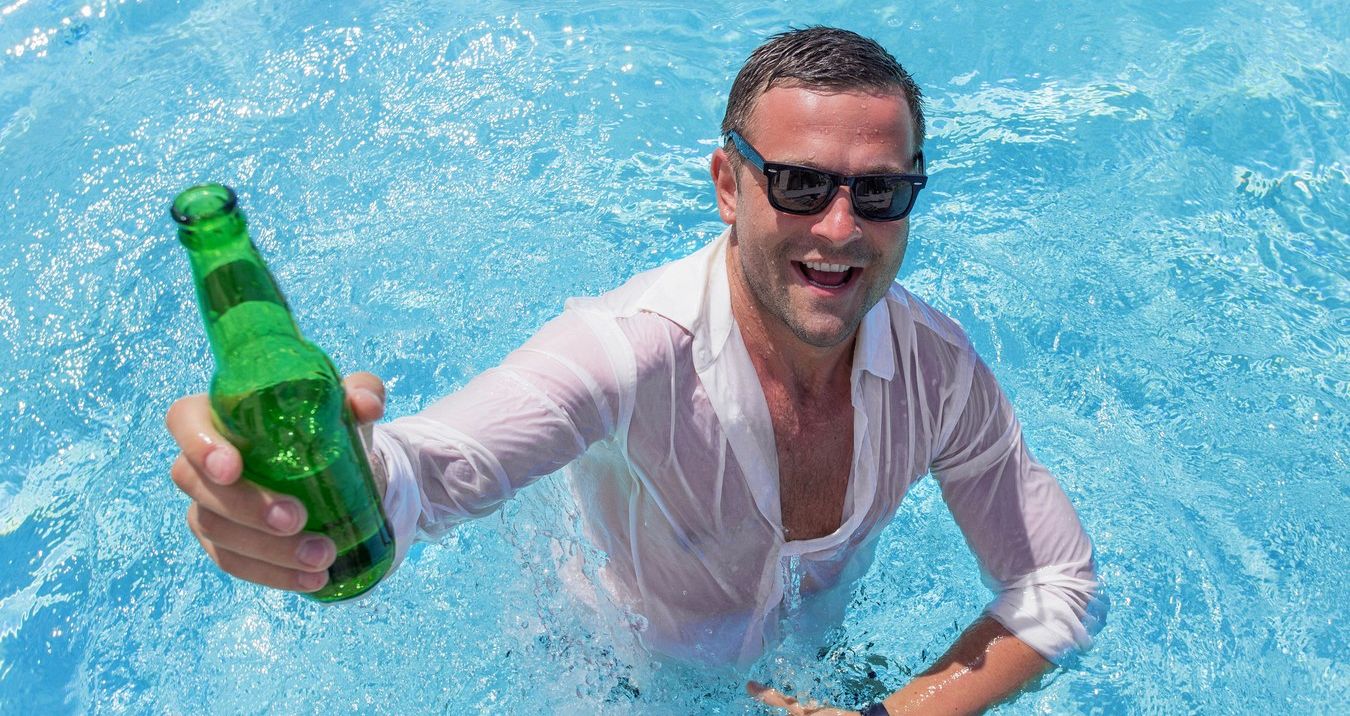 The Stag and Hen Weekend - New Years Resolutions for the Stags
We don't need to keep talking about the absolute debacle that was 2020, it is time for us to look forward and feel positive about the year coming up, that wonderful year of 2021. This is likely to be a year of stag weekend fun and games, as well as a year of weddings, since all those who postponed from 2020 will be taking place, along with all those who had already booked 2021 – it's going to be a hell of a year, so brace yourself!
So with that in mind, we thought it was important to take stock of what we have learnt over the last year, and craft a set of New Years Resolutions for ensuring that the stag weekends of 2021 are the best that have ever been.
Step out of your comfort Zone
When organising a stag weekend, there's often activities that people would look at and then think "It's a lot of money", or "I might not like that", or "That looks like it would be terrifying." Our attitude is that 2020 has been pretty terrifying as it stands, and we ought to be embracing new experiences, particularly as most of us have spent the vast majority of our year stuck at home unable to do much of anything! The country as a whole is likely to have a "seize the day" mentality once this pandemic is over, and I think it is absolutely a positive attitude to embrace. If there's something you've always wanted to try but haven't yet done so, why not see if you can book it for your stag weekend?
Leave no Man Behind
This one's even more important than before. This year has been so full of downturns and bad situations that some of your friends may not be in the situation they were in at the start of the year – whether that be mentally, physically or financially. However, it's important to remember that everyone deserves a shot at fun on a stag weekend, so if there's someone who should be on the stag, make sure you do everything you can to ensure they are able to join you and take part in the best weekend of 2021.
Do more of what you like
It's always hard to write these blogs, as we have such a wide readership and everyone enjoys such different things – whether that comes down to activities, destinations or just different drinks. However, the restrictive nature of 2020 has meant that a lot of us have dialled back hard on things that we like, making sure we take care of ourselves, our families and the country as a whole, often at the cost of our own entertainment or jollity. That's fine, it's what we needed to do, and hopefully it has paid off for you. But it's also not a crime to want to do things for yourself and spend time with your mates. So whether you just miss a few pints at the pub, or whether you normally play some weekend rugby, or whether you like to get up and belt out a few tunes at karaoke – whatever it is that you've had to cut back on this year, dial it up next year. Share the love and share the excitement and make your stag weekend bigger, better and louder.
Be Flexible
Again, one of the underlying aspects of this very long and very strange year, is that flexibility has been almost non-existent – especially during the chunks of the year when it was flat-out discouraged. You haven't been able to take an off-the-cuff weekend away, change your plans at the last minute or anything of that nature when we've been locked down to various degrees all year. So make up for it next year. Take advantage of flexibility where it exists – Need to plan the stag weekend? Why not turn it into a night out for the boys – planning for the first hour and drinking and socialising for the rest. Want to check out a stag location, but also want to improve your home life? Why not take your partner there on a romantic trip so that you can earn brownie points while also investigating the best places to drink, eat and generally have the best time.
Make 2021 the year of No Regrets
If you've got a wedding coming up in 2021 (or are part of a wedding coming up) then you should be looking to make it as individual as you want. Any ideas you had for your wedding or stag should be embraced and explored – you don't want to get to the end of the year and wish you'd done something in a different way. That's not just true for weddings incidentally, if you have a desire to paint your lounge lime green or to form a band or to teach your toddler how to dance the macarena – whatever it may be, 2021 is the year to get these things done.
The overarching theme across all of these resolutions is to make yourself happy. For some of you that will mean having a perfect Stag Weekend package, for most of you that probably means keeping other people happy as well, and for basically all of us that involves a few beers every so often. There's an old saying that is "The only person who knows how to make you happy is you." Your partner, child, friend, whoever may have some good ideas, and you may have some of the best times in the world with them, but you are the only one who will know how to make yourself happy.
Of course, I'd be remiss if I didn't mention all the ways you can be happy on a stag weekend away with the boys, but you all know that by now. If you're looking to reconnect with the lads, whether or not it's a stag weekend, then we can absolutely help you with that. It's more important than ever to be able to tailor such a weekend to suit everyone, and we can make it perfect for you.
Here's to 2021, we know it's going to be an absolute banger. Happy New Year!