Newcastle Hen Weekend
Things to do.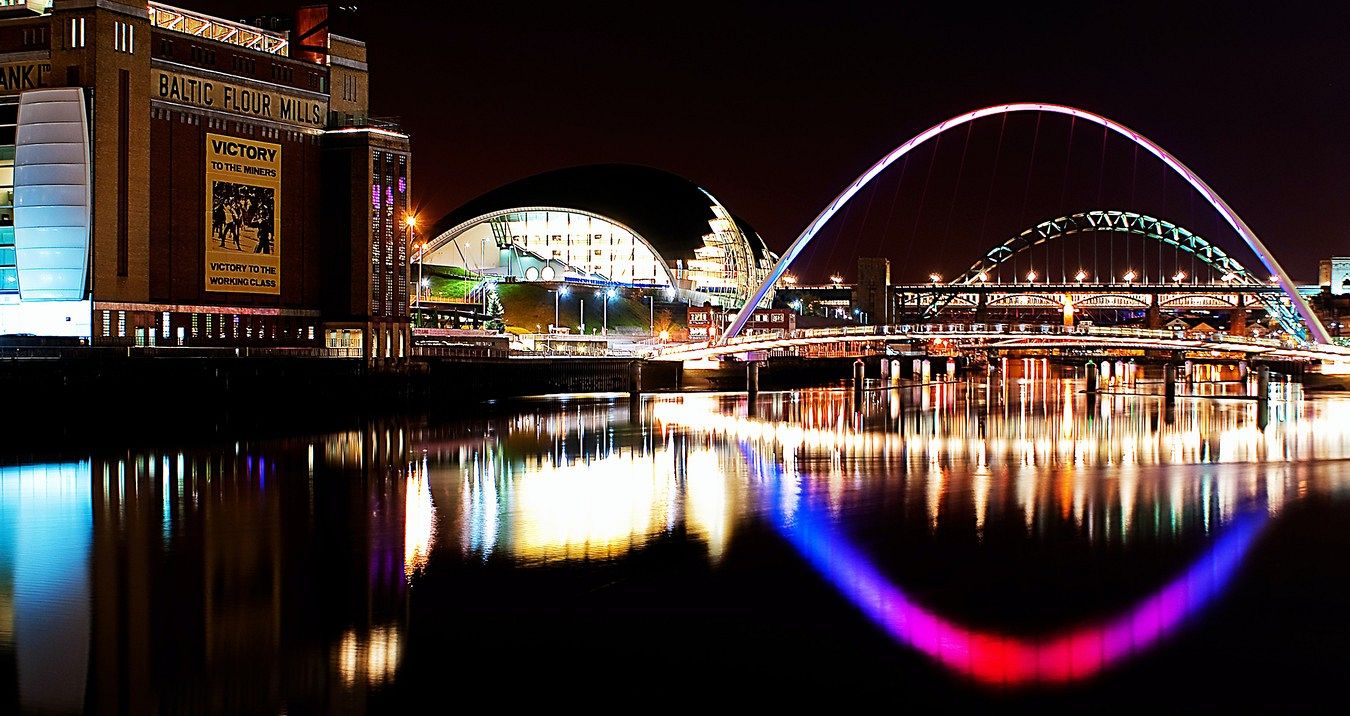 Things to do on your Newcastle Hen Do
A hen weekend in Newcastle is one of the great pleasures in life – this northern city is famous for being party central, keeping you both entertained and excited and basically being the backdrop to some of the best weekends in stag and hen weekend history. But the flip side to all of this is that you also need things to do during the day, rather than suffering hangovers in your hotel – and whether that's pre-planned hen party activities, a relaxing walk, a visit to a museum or just some retail therapy, we are here to help advise you and ensure that you make the most out of your NewHen Do in Newcastle.
Pre-Planned Hen Party Activities
This is our specialty – we offer over ninety different hen weekend activities in Newcastle, that can start from as little as £5pp on your package. Cocktail Making, Dance Classes, Life Drawing, Treasure Hunts, River Cruises, Recording Studios, Go-Karting, Lip Sync Battle, Chocolate Making.. this list goes on and on and on, and for many people, the pre-planned activities are the highlight of your hen party, so it makes sense to include as many as you can. But I'm sure you've already thought about this – lets be honest, when you are planning a hen weekend, you think about where you'll stay, where you'll drink, and what you'll make sure everyone gets up to. So whether you have ideas about what you'd like to do or not, then we can help solidify that part of your hen weekend package and bring it to life.
Retail Therapy
Shopping is a vital part of many hen parties – for a great many reasons. The first and most obvious is that everyone likes to shop, so why wouldn't you take advantage of being in a new city by seeing what you can buy that you can't get from home? The second reason shopping is often a vital part of hen weekends, is that it's an activity that all or some of you can take part in – if a couple of the group need a little more recovery time after their night out than the rest of you, then just leave them behind at the hotel and go out to entertain yourselves in the shops – they'll recover soon enough.
Luckily, Newcastle has a great selection of shopping areas that will really give you a chance to sink your teeth into the retail therapy that you are looking for. Obviously, as a large city it has many of your favourite chain retailers, including a huge shopping centre in Gateshead called Metrocentre, which will keep your eyes busy and your purses light for quite some time. Alternatively, if you fancy a more boutique shopping experience, there is the famous Grainger Market, a famous retail space that features more than a hundred local traders, giving you a real chance to buy something that could only have come from your Newcastle hen weekend.
Going for a Walk
There are many places that you can go for a walk and enjoy the beautiful sights of Newcastle. Jesmond Dene is one of the most beautiful spaces in the area, a gorgeous green space with other entertainments surrounding you and a chance to just relax and enjoy the peace and quiet while still in the city centre. A different, hugely popular walk (exceptionally good if you want to see the city) is the walk across the seven bridges. As you might be able to tell from that description, there are seven bridges that criss-cross the river throughout Newcastle, and some days a picturesque waterside walk is just what you want to really feel relaxed. You'll see picture perfect views of the River and the city, and it will really help you enjoy the atmosphere of this unique hen weekend location.
Our last walk suggestion involves a little transport, as it's a bit too far from the centre to walk to it, but if you can stomach a fifteen minute drive, you'll find yourselves at the world-famous Angel of the North statue, where you can walk up and be amazed by the sheer size and scale of this fabulous piece of art. It is taller than four double decker buses stacked on top of each other, and proudly overlooks the way in and out of the city. It's one of those things you have to experience to truly realise how amazing it is, so we do recommend taking a walk up to it and experiencing the majesty.
Embracing the past.
Newcastle has a great array of museums as well as other historical landmarks. I left this till last on this list, because I know that for some people, museums remind them of boring days out with their parents, or school trips but sometimes they can be an absolutely amazing experience. For example, the Discovery museum in central Newcastle is a science and history museum that will allow you to see all of the scientific wonders that Newcastle has helped to birth – including the lightbulb and the first steam-powered turbine ship ever built. There is also the Great North Museum: Hancock, which is full of classic museum exhibits showing you exhibits ranging from wildlife, history and more – there's even a T-Rex skeleton! Also, both of those museums are free to enter, so it's not going to cost you anything to have a look!
If you're not a museum person, but still fancy a bit of history, then Newcastle Castle is definitely the place for you. You can uncover the history of Newcastle throughout this classic building, and enjoy the amazing views from the rooftop, a great way to see the city.
That's just a few of the amazing things that a Newcastle hen weekend has to offer your hen party, besides the well documented nightlife. This city is a perfect place to have your hen party, and I hope I've done a good enough job of making you realise that with this blog.
Have you been to Newcastle on a hen party? Have I missed something that you think is an absolute must for parties in the future? Then get in touch with us via Social Media and let us know, so that we can update our information and let everyone else enjoy the best Newcastle hen weekend ever.
If you're looking for a hen weekend in Newcastle or are considering other gen weekend destinations, get in touh on 01202 566100 or via email sarah@staghenexp.co.uk and one of our hen weekend organisers will help you put togther the best hen weekend for you and your group.