Newcastle Stag Weekend Ideas
lorum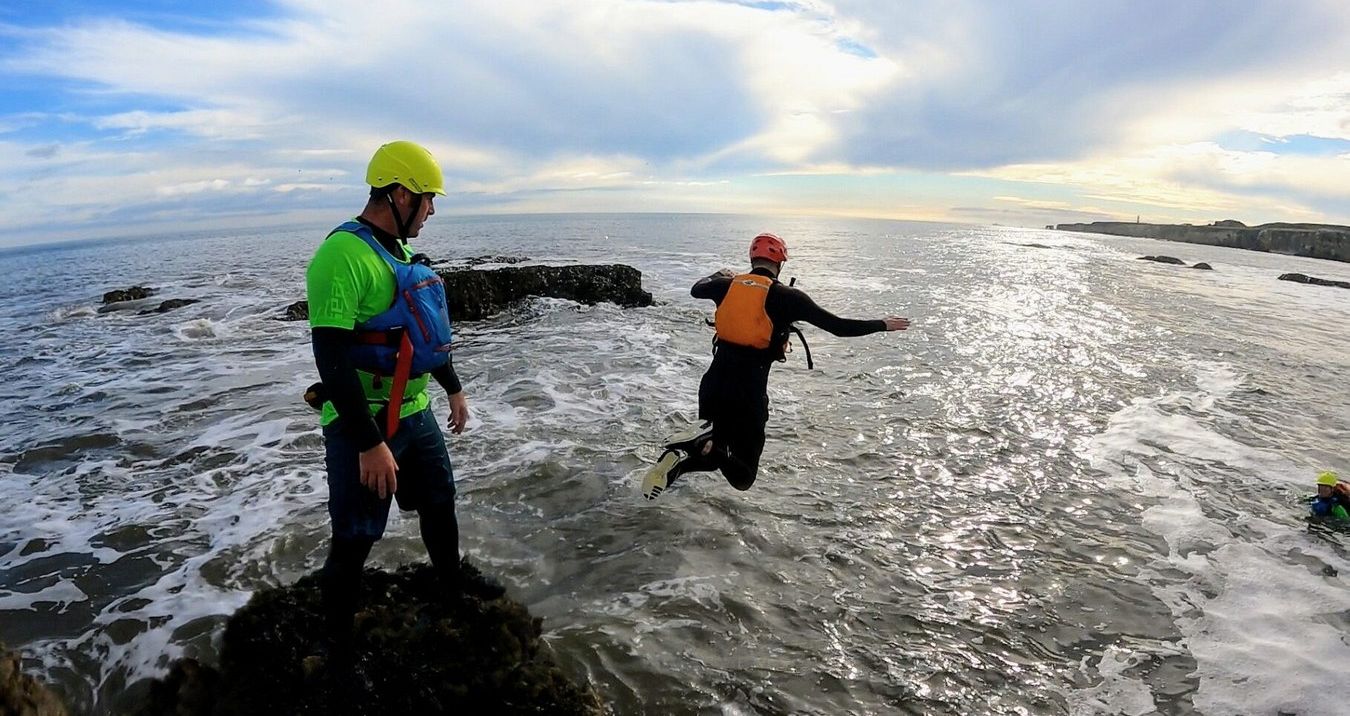 Newcastle Stag Weekend Ideas
When planning a Newcastle Stag weekend, you may find yourself overwhelmed with the amount of choice available to you. Obviously, any stag do has the option to pick from traditional stag do activites – go-karting, paintball, gentlemen's clubs etc – but what if you want your weekend to be a bit more "outside the box"? What can you do to make your Newcastle Stag Do different to any other stag do you'll ever go on? Don't worry – there are many things to do in Newcastle that will make the weekend absolutely unique.
To start with, why not go and get a photo with the Angel of the North? I know that visiting scenery isn't usually a high priority for any stag weekend, but the Angel of the North is something you may never get to see again, and especially if your drive to your Newcastle Stag weekend takes you past it, it's worth stopping off for a beer and a photo – it'll be a great reminder of the weekend away with the lads in years to come.
When it comes to activities, there are a couple that spring to mind as options that will allow you to make your weekend unique – the first is booking in a game of Beer Pong. An activity that most people are only aware of thanks to some classic American college / coming of age films, beer pong is a game that some may have played at home, but few will have done so in a popular nightspot with a real sense of competition – booking this activity also gives you ten bottles of beer included, so you'll easily smash your way through as you compete to see who is the best.
Another activity that is specific to Newcastle Stag dos itself, is Shuffleboard. Many of you may not know what this game is, let alone have tried to play it. The easiest way to describe it is that it's like curling without the ice (and brooms), or lawn bowls without the grass and the old people. Essentially it's a pub sport where you all try to get into the highest scoring zones in the table – or knock your competitors out of their own scoring zones! This is held at a popular Newcastle venue, so you'll all be drinking and chatting away as you compete to see who is the best at this particular pub sport.
Both of the activities I've mentioned before are indoor activities that are set in bars. So the last of my trio of unique stag do activities for Newcastle is something that is outside, energetic and physical. It's available in a handful of other destinations around the UK, but is still something that has probably not shown up on your radar. I'm talking about the exciting activity that is Coasteering.
But what is Coasteering? It's an activity that you may not have heard of, but it's something that is truly exciting and lets you explore the local area in a way you've never been able to before. You and the lads will get to explore the coast, valleys and peaks around the Newcastle area, as well as jump, splash and scramble your way through some of the coastal areas and just enjoy the beauty of the surrounding countryside.
So that's three lesser-known Newcastle Stag Do activities that you might want to consider for your out-of-the-box Newcastle Stag Do. What else could you do that costs very little and would add some culture or excitement to your weekend away?
Visit an art gallery – There are plenty of art galleries in Newcastle, many of which are free to enter (or very cheap). If art is something that the stag is interested in, then you and whichever members of the stag do are interested in it can go and explore the art. If it's not everyone's cup of tea, then you can always leave everyone else in a bar for an hour while the art lovers head out to have a look.
Visit a micro-brewery – Wylam Brewery in Exhibition Park is always free to enter and creates some locally loved beers, so why wouldn't you pop in to have a look at what they are doing and how they create some of these much loved drinks?
Go shopping in Grainger Market – Grainger Market is a nearly two hundred year market that is filled with hundreds of local traders. So whether you are searching for souvenirs to take home, or looking for some of the best local food and drink, then this is a great place to stop.
To end this article, I wanted to look at once last Newcastle-unique option for your stag do – one last great Newcastle Stag Do idea for you and the lads. Unsurprisingly, it's an option that involves drinking and is something you can arrange for either (or both) nights of your stag do.
I am, of course, talking about the Geordie Bar Crawl. This classic night out takes you to six different venues (five bars and a club), starting down at the quayside and ending up at the gate, which means you get to take in all of the aspects of a night out in Newcastle on the way. Combine this perfect route with fun and games run by your local guide, and different drinks deals in each venue (to make sure that everyone's tastes are taken into consideration), and you can easily see how the Geordie Bar Crawl is just an absolutely perfect way to spend an evening on your Newcastle Stag Do.
The next morning, all you'll have to worry about is where to get breakfast (if it's not included in your accommodation) and how to get rid of your pounding hangover. If you are lucky, you might find somewhere that manages both at once – last time I was in Newcastle, a breakfast in Longhorns helped me to feel much more human after I'd eaten it, and it even magically cured my hangover.
There you have it – a selection of Newcastle Stag Weekend Ideas that should hopefully provide you with some great ideas on how to arrange your perfect stag do.
The Stag and Hen Experience has been creating the best stag weekends away since 2009, so, if you're looking to plan a stag weekend package anywhere in the UK or abroad, get in touch on 01202 566100 or via this email address admin@staghenexp.co.uk and one of our expert stag do organisers will help you put together a fantastic stag do for you and your group.