Newquay Hen Weekend
What to do on your hen do!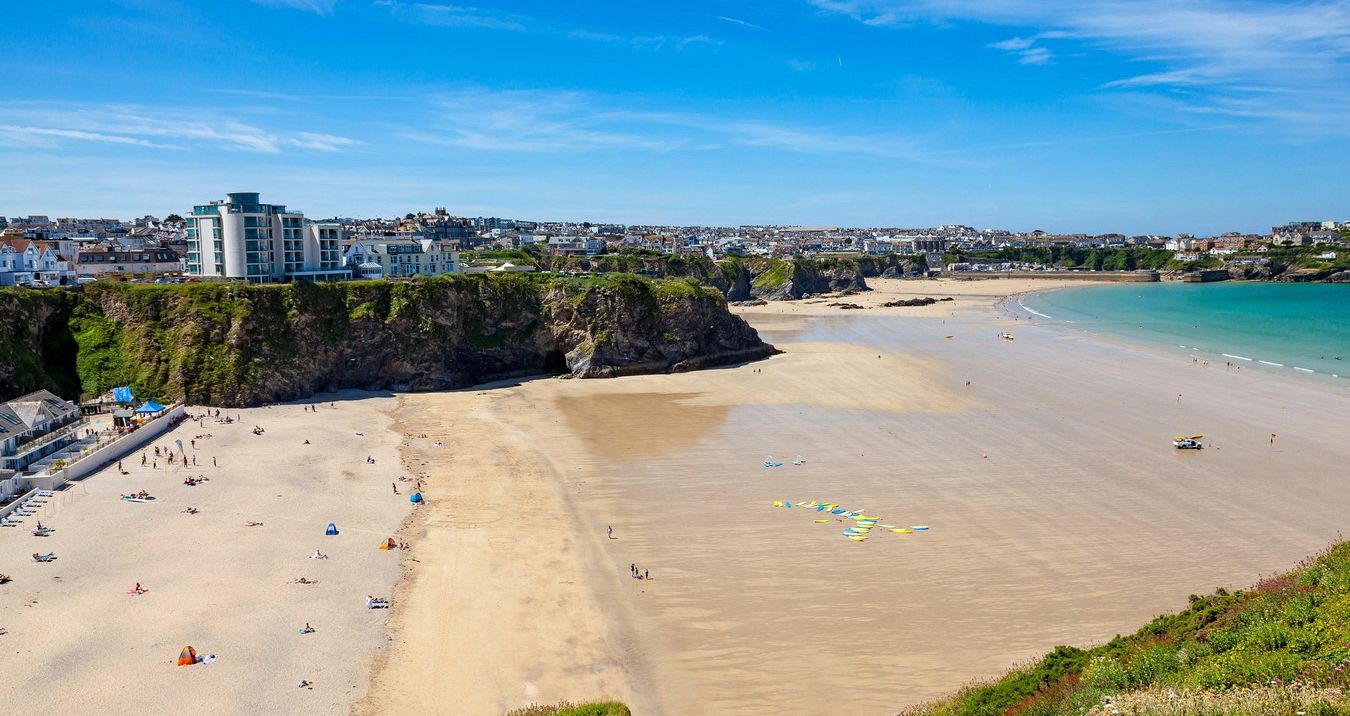 Newquay Hen Weekend
Newquay is one of those places that has an instant reputation. You mention Newquay, and your mind is instantly drawn to beaches, ocean, and the muscular bodies of surfers. With that immediate list, then it should be obvious that Newquay is an absolute belter of a destination for a hen weekend. But what should you do? Where should you stay? If you've never been before, and you are thoroughly lost at the idea of trying to plan a hen weekend there, you are in luck. We're here to give you a little guide to Newquay and to let you know our recommendations.
Where to Stay?
Newquay is a small town and seaside resort. Unlike big cities it is not jam packed with chain hotels, instead giving you a much more unique and individual set of options. The most common accommodation here by a mile are the surf lodges. Designed to suit groups who are visiting for any number of entertainment related reasons, these lodges have a variety of rooms including party rooms where eight of you can stay in one room, allowing for all kinds of shenanigans – drunken or otherwise! As is always the way, because there are several of these surf lodges, their prices are very competitive and can really help to keep your budget down when planning your Newquay hen weekend.
If you are after something more upmarket (or a more traditional hotel), Newquay does have those as well, and obviously they are just as easy to arrange, and we can even find you some bespoke hen accommodation if you really want to push the boat out! If you are unsure, why not get a package to quote a variety of options, so that you can see what impact this choice has on you financially as well as what the best option is for your group. I will say that the vast majority of hen parties that we send to Newquay do settle on the surf lodges, and they always have an amazing time.
What to do?
Activities are rife in Newquay – there are more options than you could possibly consider! Given the reputation and nature of the town, it is no surprise that the water and beach based activities are the most popular here, with most parties picking one or more of the following to do:
Beach Games – a session of exciting games tailored to your groups wants and needs. Volleyball, football, any number of other games can be incorporated into this sun-fuelled session
Jet Skiing - Lets be honest, if you've never tried Jet Skiing, then you've always wanted to have a go whenever you've seen a jet ski go past! A hen do is the time to try things you've always wanted to do, so why not jump on a jet ski and see what all the fuss is about.
Paddleboard – This is one of those activities which has soared in popularity in the last couple of years – and it's easy to see why. More relaxing than surfing but still with the adrenaline rush you get of riding the ocean waves, paddleboarding is a perfect way to spend an afternoon.
Surfing – There's no surprise that this is on the list. As we mentioned earlier, Newquay's reputation is built around surfing, so why wouldn't you consider it as one of your activities on your perfect Newquay hen do weekend.
Wakeboarding – For those of you who want more of an adrenaline rush, wakeboarding is an absolute scream. Being towed by a fast boat while you skim across the water is the sort of thing that most people only ever dream about.
Obviously beach and water based activities aren't the only thing Newquay has to offer – in fact, there are more than seventy other activities that we offer in the town, so you won't be devoid of choice! If you don't want to hit the beach or get wet, you can indulge in any number of other activities – from Dance classes to Old School Sports Day, or from pampering sessions to cocktail making classes. In other words, whatever you fancy as an activity for your hen weekend, Newquay can easily offer it to you.
Where are we drinking?
The eternal question for any hen do – where are we drinking? The good news is that the bars in Newquay have the perfect balance of quantity, quality and geography. It may not be the hen do destination with the most bars, but it is no slouch, and the quality of drinking establishments is very high indeed. Combine that with the fact that they are all very close to each other, so walking will be at a minimum (always an advantage) and the fact that they are all very reasonably priced indeed, and you can see why Newquay has such a party reputation.
In fact, of all of the hen weekends I've been to, the nightlife in Newquay is the one that I remember the most – not because I didn't drink as much (believe me, I did), but simply because the bars are all so friendly, so unique and so perfect that I've never felt as welcomed as I did when we were on that hen night.
How much will it cost me?
That's the best part – Newquay is an absolute bargain of a destination! I've alluded to it throughout this article, but with the accommodation being so competitive, and the huge range of activities meaning that you can pick and choose exactly what you want and still keep the price of your overall package down, then Newquay is one of the best destinations you can consider for your hen do.
So there you have it – Newquay is one of the best options for a hen do with a budget, a hen do that likes the beach or simply a hen do that loves to have a good time. What are you waiting for? Get in touch and we'll price up a perfect hen do in Newquay that will leave you desperate to return another day!
The Stag and Hen Experience has been creating the best bespoke hen weekends away for over 12 years, so, if you're looking to plan a hen weekend package anywhere in the UK or abroad, get in touch on 01202 566100 or via this email address admin@staghenexp.co.uk and one of our expert hen do organisers will help you put together a fantastic hen weekend package for you and your group.