Norwich Hen Weekend
My amazing hen weekend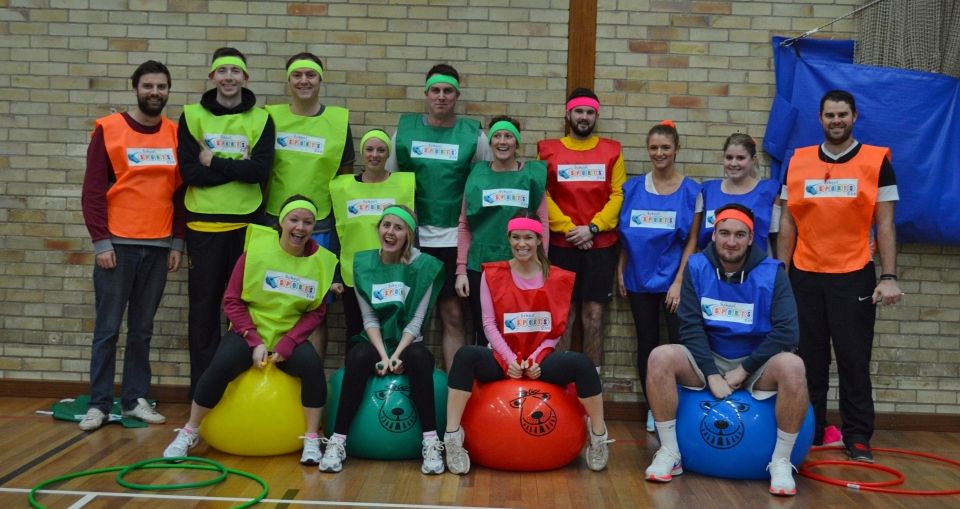 My Norwich Hen Weekend
It's been a hell of a year, and Kath's hen weekend needed to be everything we could possibly imagine. It was a bit of a tall order, because she seemed to want things that were impossible to match up. She wanted to stay in the UK, but go somewhere none of us had ever been before. She wanted us to do everything we possibly could, but wanted to keep the budget reasonable. She wanted a range of hen weekend activities, but she wanted to make sure that everyone would enjoy everything. I'll be honest, I was tearing my hair out a little bit when I first started planning!
Then I called up The Stag and Hen Experience, and I had a chat with Naomi. Within minutes she had suggested ideas to me, helped me to narrow down some options and was essential in helping me to craft Kath's perfect hen weekend.
We decided a Norwich hen weekend would tick all our boxes as our hen do destination, because none of us have ever been there, and it's well known as a destination that has a very specific atmosphere – being kind of olde-worlde and traditional while still having all of the convenience and modern aspects that you need in a hen weekend destination. (It also helped that it's only a couple of hours drive from our home town).
Our hotel was lovely – very well located and friendly, it was posh enough that it felt like we were having a luxurious hen weekend experience, without pushing our budget sky-high, which was also important! In fact, when we arrived, Kath was gobsmacked at how nice the place was, saying quietly that she'd assumed we were staying in a bog standard chain hotel, and that this was so much nicer. Well done Stag & Hen Experience!
We didn't have a lot of time to waste in the hotel though. At Kath's request I'd made sure that we had plenty of things to do, and the first thing after arrival was an Afternoon Tea with Unlimited Prosecco. Because, lets be honest, the words "unlimited Prosecco" is a selling point for just about any hen weekend ever! And we were pleased to discover that the word unlimited was telling the truth – for the whole 90 minutes that we had afternoon tea booked, they just didn't stop bringing us Prosecco, which is a perfect way for everyone to relax and chat throughout the start of a Norwich hen weekend.
Exploring Norwich city centre turned into a full on bar crawl, and by midnight we'd visited several bars and had found ourselves in a nightclub, where we found ourselves drinking and dancing all the way through the night. A perfect end to the first night.
The next morning we got up and enjoyed an immense breakfast (seriously, it was so big that several of us couldn't even finish it), before getting ready to go out. As per Kath's instructions to ensure we all had plenty to do, I'd lined up three different activities throughout the day. The first of which was a Glee-themed dance class. Kath is obsessed with Glee (and musical theatre in general), so it was an obvious choice of activity for her Norwich hen weekend when I was picking my way through activity options. I'm not an enthusiastic dancer, in fact I was the least enthusiastic of all, but even I was impressed by how well the instructor got us all involved and working together to create the perfect Norwich hen weekend dance routine – and suffice it to say that Kath absolutely adored it.
Activity number two was another physical hen weekend activity, this time embracing the ridiculousness – it was the Old School Sports Day. This meant that we were split into teams and competed against each other in such classic challenges as the egg and spoon race, three legged race, the sack race and so much more. This activity brought a level of silliness to the Norwich hen weekend that was welcomed, as even though we were competing, we were all so bad at all of it that no-one considered any of it to be a challenge! Hilarious!
The third activity of the day was not physical, so we all popped back to the hotel to freshen up and get changed before heading out to it, and this was the hen weekend activity I knew that everyone would enjoy. It was a Gin Cocktail Making class. We'd done cocktail making classes before on other peoples hen weekends, but with nearly all of us becoming gin-obsessed over recent years, it made sense to do a more focused one. Unsurprisingly it went down so well, just like the gin! We got to all make a range of cocktails, all of which we intended to try making at home once we had learned how to do it, and since we all got to try them, it didn't take long before we were all merry once again!
Which put us in a perfect position for our second night out. Having explored in-depth the evening before, we were less obsessed with moving from place to place this time, instead finding bars we had enjoyed the night before and spending a bit more time in each one. After visiting a normal nightclub on the Friday night, we decided that cheesy was the way to go on Saturday, and purposefully hunted out the cheesiest and most ridiculous nightclub that we could find for the Saturday night. And it really did deliver. After all, can you really say you've been on a Norwich hen weekend unless you've found yourselves all dancing to the Pussycat dolls on a nightclub dance floor while drinking bargain drinks that are all bright colours!
Suffice it to say, the nightclub was a perfect fit for what we wanted, which mirrored the whole experience really! Norwich was able to provide us an absolutely amazing hen weekend for Kath, and I can't think of a single thing that needed improving. This Norwich hen weekend was out of this world, it was perfect and I'll be going back again as soon as I can!
The Stag and Hen Experience has been creating the best bespoke hen weekends away for over 12 years, so, if you're looking to plan a hen weekend package anywhere in the UK or abroad, get in touch on 01202 566100 or via this email address admin@staghenexp.co.uk and one of our expert hen do organisers will help you put together a fantastic hen weekend package for you and your group.