Organising a Hen Do
You've been tasked, What now?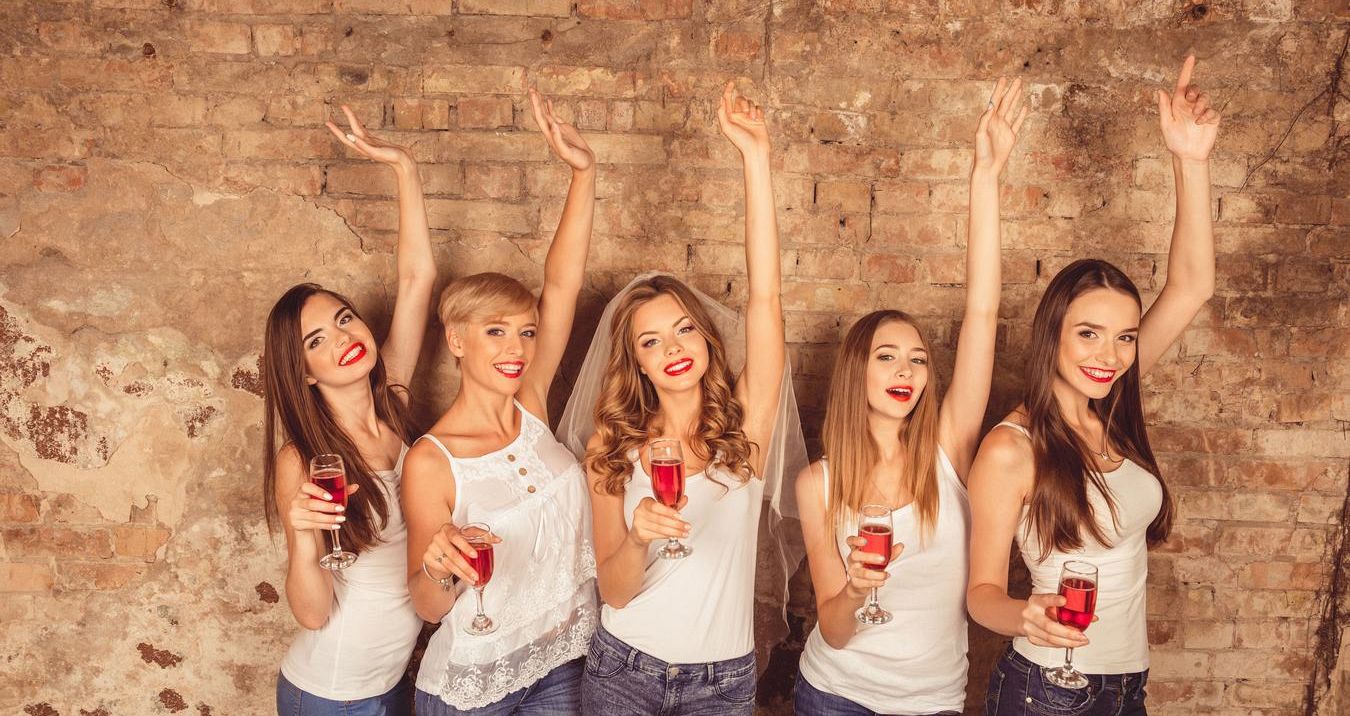 Sarah Jackson
01202 566 100
admin@thestagandhenexperience.co.uk
ORGANISING A HEN DO
So your friend is getting married? And she's picked you as a member of her Bride Tribe?
Firstly, congratulations! Being a bridesmaid or member of the bridal party is a big deal, and your friend obviously loves you enough to want her there on her big day, and to give you the responsibility of organising a Hen Do. WOO-HOO!
…Now what?!
It may seem a bit overwhelming, especially if the wedding is soon. Here's a few handy hints that you can use to help you get organised and excited for the big event.
GET CONNECTED
This might seem obvious, but make the use of social media to get everyone together. Facebook groups are an easy way to team up, but if someone isn't on Facebook, consider a WhatsApp group or a text/email chain instead. It can be difficult what with everyone's social media prefs being different but try and keep everyone involved, so nobody misses anything important!
If your Hen wants to be surprised on the day, or if you don't know all the participants (or both!), get her to start up the group, add you as an Administrator, and then remove herself – this is easy to do on Facebook and WhatsApp and even easier with emails.
DO YOUR RESEARCH
Let's talk about the Bride-to-be. Does she love relaxing and being pampered, or is she after a thrill? Does she want to see an exotic part of the world, or is she happier closer to home?
This is your friend – you know her best, from her favourite cocktail to her first kiss. But it's worth checking what sort of activities she's got her eye on. Why not invite her for dinner or drinks, and make an evening of it?
GAME ON!
Party games are a must on a Hen do. They bring the group together, break the ice, and can be pulled out when you most need them, like on a short journey or at a quiet point in proceedings.
You'll want to work them to suit your crowd – they can be as daring or as naughty as you like, as long as the Bride is happy with risqué situations. Probably best not to play 'Never Have I Ever' in front of her Mum or Mum-in-law!!
Here are some ideas for quick games that you can play with a pad and paper or even a phone:
THE PERSONAL TOUCH
It's not just any Hen do, so what can you do to make it special for the Bride? Get personal, of course!
Do the Bride and her partner share a favourite film? Did they meet somewhere special, or do they have a band that they both love? Why not add a few details to your Hen party to make it a touch more personal.
You don't have to go all out on a theme, but there are easy ways to incorporate personal themes. Is she a Harry Potter fan? Hand out badges with her favourite character on, or in her House colours. Does she like music? Find out if there's a rock club nearby and put in a few requests for her favourite dance floor staples.
She and the other partygoers might appreciate something to remember the time by: you can go as big or small as you like, and you can find a lot of stuff on the High Street or shopping websites, but if you're willing and able to put in a little effort, you can always put together something. Here are some ideas that you can tailor to the Bride's taste:
-Personalised bunting – write the couple's names or initials on coloured card triangles, and thread with brightly coloured ribbon.
-Badges, keyrings or stickers
-Make her a playlist for while you're getting ready, or if you have a long drive or journey
-Matching items – e.g. matching eye masks or flip-flops for a spa retreat Hen do
-Bag up some of her favourite sweets or snacks to nibble on
-Miniature bottles of her favourite drink/cocktail/soda
-"Whose is This?" – ask each invitee to bring along an item that relates to them and the bride – a gig ticket, a soft toy, a school tie. Pop the items in a bag and get the bride to draw them out and guess who they all belong to. This is a nice way for her to reminisce about her time with her friends – and it might get you all chatting too!
A FEW QUICK POINTERS
Give yourself plenty of time. It might be only a few days' worth of events, but it can be deceptively difficult to do last-minute. If you've only got a few weeks, start planning right away!
Don't do it all by yourself! Ask the Hen group if they'll help with anything, from giving someone else a lift to bringing paper cups.
Be as inclusive as you can… The Hen should get the say on who is invited, and if that includes Mums and Nanas, in-laws or little ones, plan accordingly. There are plenty of fun activities you could do in the daytime to include anyone who can't make evenings or a long trip - pottery painting, chocolate making, a trip to the cinema.
…but remember, it's all about the Hen. Of course, other people's ideas are great, but don't let one person dictate the whole event.
Stay organised. Keep everything in one place, whether it's a notebook or your emails. If you book anything online, drop confirmation emails in a mail folder. Keep phone numbers for venues or vendors somewhere safe.
Enjoy yourselves! Obvious, I know, but if you've followed all the right steps, you should be relaxed and ready to have a great time.