Our Top Five Stag Destinations in 2016
Where were the most popular places to go this year?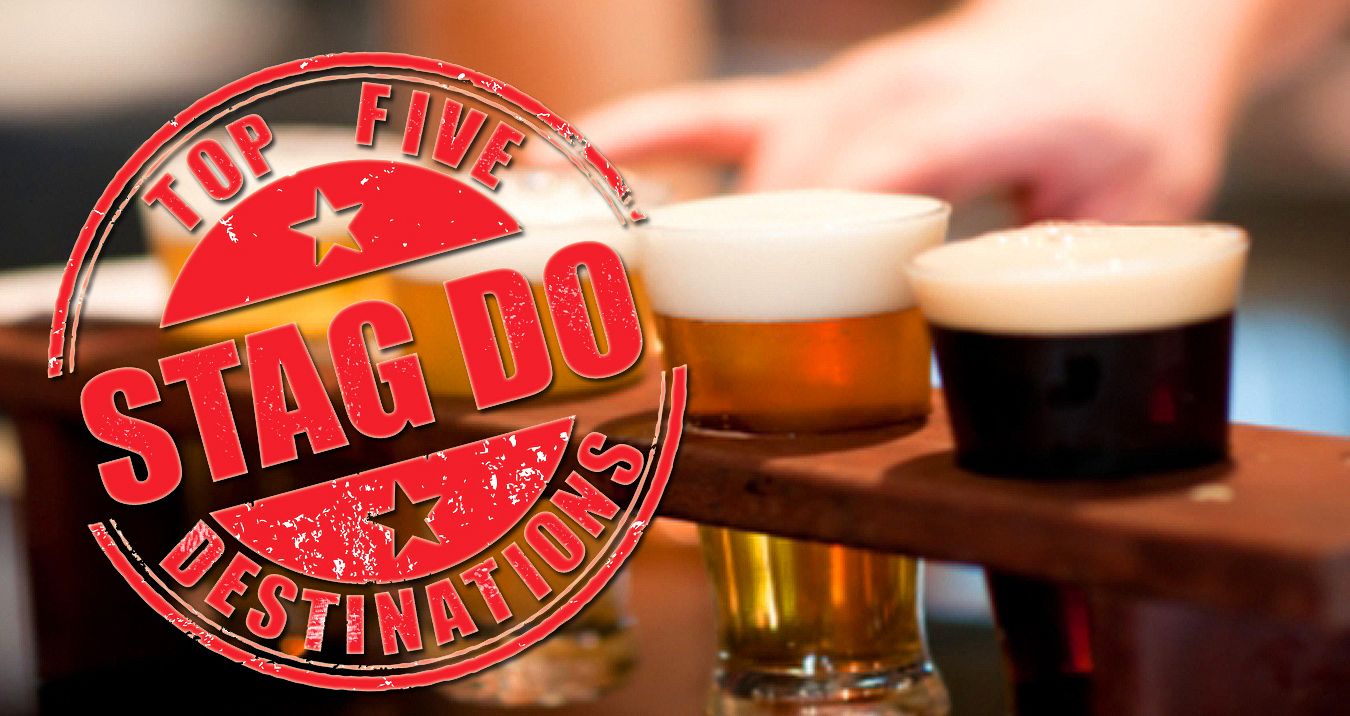 People always ask us "What are your most popular destinations for Stag Weekends?" so we thought we'd let you know which were the most popular for groups who travelled in 2016. Whether you are looking for a UK-based Stag Do or one further afield, these countdowns will give you an idea of where people wanted to go this year!

TOP FIVE UK STAG DO DESTINATIONS IN 2016
5) Liverpool- A great city with loads to do, Liverpool sees lots of stag groups enjoying the cheap drinks and exciting activities that are available all year round
4) Nottingham- Growing in popularity every year, Nottingham is currently the only place in the UK we can offer full size Tank Driving, and that's a popular option for any Stag do!
3) Bristol- Oh Bristol, where do I start? Activities galore, great accommodation and nightclubs to suit all tastes - whether you like Dance or Rock, you'll find a nightspot that will keep you on your feet until the morning after.
2) Newcastle- The party capital of the North, Newcastle is always an extremely popular destination for Stag groups, as you can see by it's high position in this countdown!
1) Bournemouth - There's not much you can't do in Bournemouth. Whether you want to shoot Assault Rifle, ride on Quad Bikes or bounce around playing Zorb Football, Bournemouth is a great destination - with great prices and fantastic entertainment, it's our top pick in 2016.
TOP FIVE EUROPEAN STAG DO DESTINATIONS IN 2016

5) Barcelona - For those Stags who fancy Sun, Sea and Sand then Barcelona is definitely a great option. Enjoy a Catamaran Cruise in the day and then explore the nightlife - just make sure you don't miss your flight home!
4) Dublin- A city well known for it's party atmosphere, Dublin is a great destination - and if you're a fan of Guinness you can spend your day Touring the brewery before drinking the perfect pint.
3) Budapest- Always a popular option, Budapest has activities that you've never thought of before, and with drinks prices being nice and low, you won't break the bank
2) Riga- The first thing people say when we mention Riga is "Where?". The second thing is "You can do all of that?" The third is "But how much does it cost?" Then, after we've told them and they've picked themselves up off the floor, the fourth question is always "Can I book it now?"
1) Prague- No surprise here - Prague is, and has always been, a very popular stag destination. It's a beautiful city which has so many things to do all day long that you'll never want to come home!
We hope that this list helped give you some ideas - let us know where you are interested in!