Prague Hen Do Ideas
A beautiful city to explore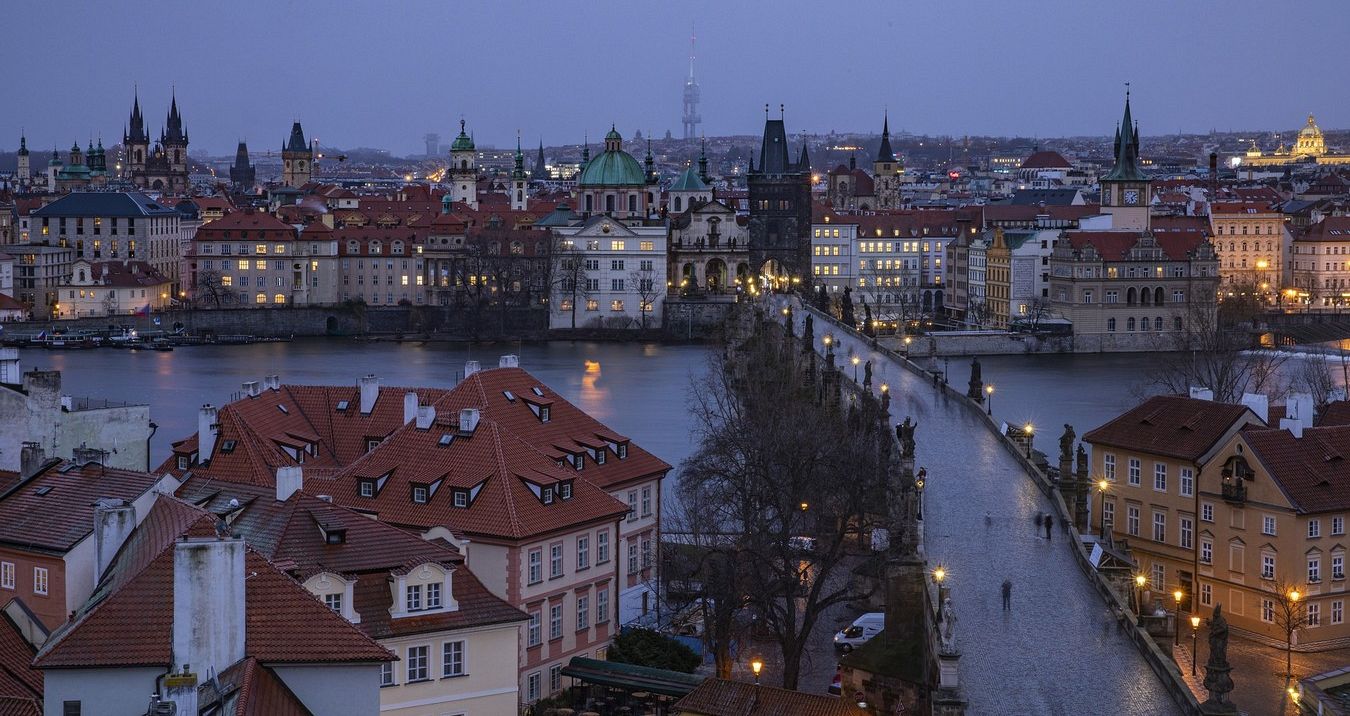 Prague Hen Do ideas
Prague is a beautiful hen do destination, and one of the most fun places you can possibly spend a girls weekend. With activities galore to choose from, it's easy to populate your hen weekend with things to do. But sometimes you want to explore a bit more, take in the city and (most importantly), do some things that won't add to the budget. If you were thinking that, then we have some good news for you. Here are a handful of our Prague Hen Do ideas to get you started.
Clock into Prague's History
Prague is full of architectural and historical sights that are definitely worth your time to explore. A favourite is the Astronomical Clock, which is world famous for being the sort of clock that is filled with information. The two clock faces include the time, the date (day and month), the current sign of the zodiac, the times for sunset and sunrise as well as the phase of the moon. It's an extraordinary feat of engineering, made even more amazing by the fact that it was originally installed in 1410, and has been wowing Prague tourists and locals ever since. It's even got a procession of mechanical figures that occur on the hour – but if you want to see that we recommend getting there a little bit before the hour, as the square it is in can get full of people trying to watch this amazing timepiece.
Appreciate some Art
Prague is home to a great art scene, with a large range of galleries available throughout the city. However, if you want to take in some absolutely superb art that costs you nothing to look at, why not go seeking out the famed modern sculptor David Černý. An artist who has been no stranger to controversy (his most famous work "Entropa" was a huge sculpture of EU states portrayed as crude stereotypes and is no longer available to view anywhere), many of his sculptures are dotted around Prague, and they are all pretty special.
My personal favourite is K, the gigantic rotating metal bust of Prague's arguably most famous writer Franz Kafka, which is located above Národní třída metro station and will entrance you for far longer than you would imagine a rotating face would do. Other highlights include Kůň, which depicts a lifeless, upside-down horse being ridden by King Wenceslas (which you'll find on the roof of the Lucerna Palace shopping centre) and Miminka, a set of statues of small babies climbing up the city's TV Tower.
Indulge your Queenly fantasies in a Castle
A Prague hen do idea that's fit for a queen! The grounds of Prague Castle can mostly be explored for free, and will give you a real feel as to what it must have been like living in an ancient castle - after all, it was built in the ninth century, so it's been around an awfully long time! The grounds and gardens are filled with amazing buildings, beautiful scenery and also a wide range of shops and other entertainments, so you can spend plenty of time here without having to pay a penny.
If you do decide that you'd like to pony up to have a look around inside the castle, tickets are less than £9 each (based on the exchange rate at the time of writing), and you'll find more than enough to keep you entertained inside for hours as you explore room after room and building after building.
Relax in some beautiful gardens
Prague has no shortage of gardens and parks that are worth spending time in. However, Letná Gardens are oft-considered to be the best place for any group to relax and enjoy – especially if you are relaxing after a big night out the day before. You'll have to climb a steep staircase to get there, but it's worth the effort, as the most beautiful panoramic view will appear in front of you, showing the River Vltava, the famous bridges crossing it, and a beautiful view across the rooftops of the rest of the city.
At the top of the gardens you will find a giant plinth that used to be home to a huge statue of Stalin, until it was blown up in the sixties on the orders of the Soviet Union, while the de-Stalinisation process was going on throughout the city. This plinth (and the bomb shelter below it), was then the home of a pirate radio station in 1990, and also the home of Prague's first rock club in the early nineties. It's now the home of a giant 75ft tall statue of a metronome, ticking constantly to remind the city that all things must pass.
Take in some retail Therapy
OK, so this one isn't always free (or cheap depending on your tastes), but what Prague Hen weekend would be complete without spending some time shopping? For the larger shops, Wenceslas Square is the place to go, with chain stores and popular Czech shops sitting side by side for a great selection of places to spend your money. Alternatively, if you prefer smaller, boutique local shops, it won't take a lot of walking around for you to find some of the best places you've ever shopped.
Visit the Sex Machines Museum
Yes, you read that correctly – Prague has a museum of sex machines, some of which date back as far as the sixteenth century. Some designed for individual use and some designed for couples (or more), the contents of this museum will broaden your mind and may awaken some desires that you've kept hidden (we take no responsibility for that!). It's not free, but costs less than a tenner each, so if you've read the words "Sex Machines Museum" and thought that it sounds like something you or the hen would love, then it's definitely worth your time!
There you have it –just a few things that you can add to your Prague Hen Do ideas that will add huge amounts of entertainment to your girls weekend away.
The Stag and Hen Experience has been creating the best bespoke hen weekends since 2009, so, if you're looking to plan a hen weekend package anywhere in the UK or abroad, get in touch on 01202 566100 or via this email address admin@staghenexp.co.uk and one of our expert hen do organisers will help you put together a fantastic package for you and your group.