Scottish Stag Do
10 Reasons why you should have one.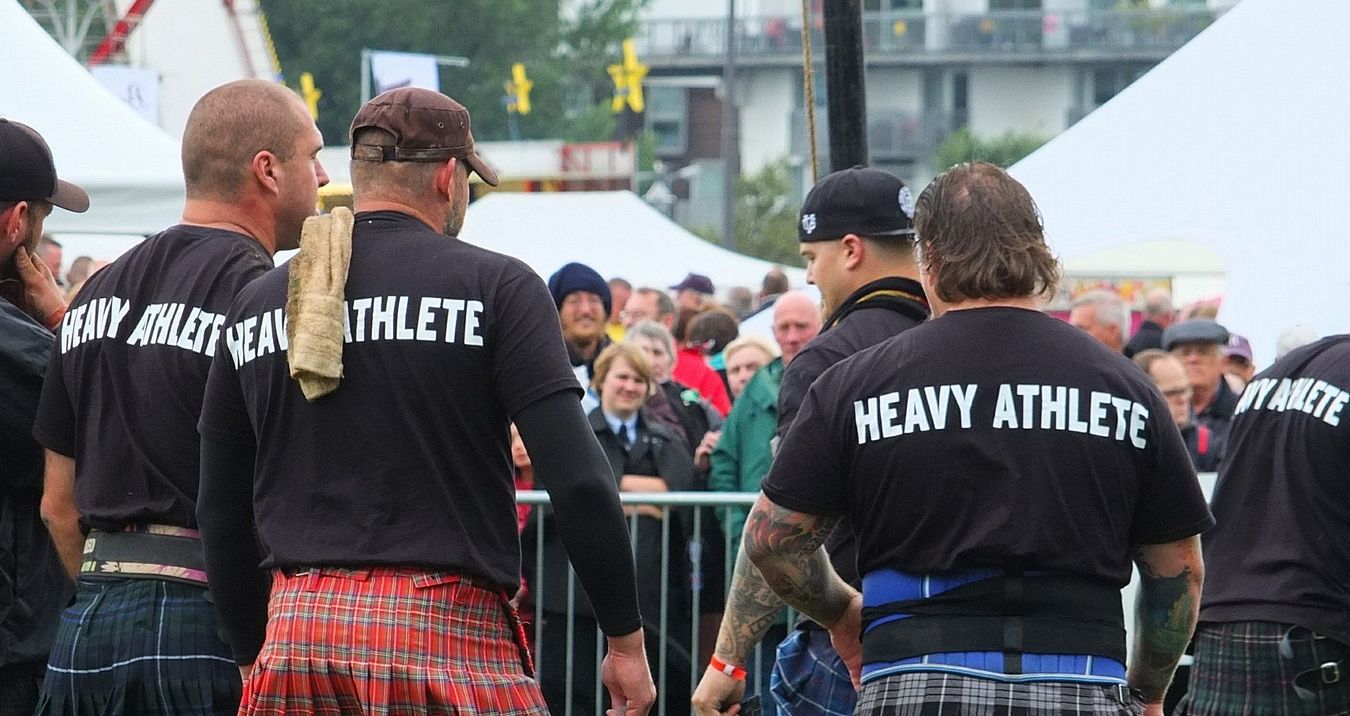 Ten Reasons why you should have a Scottish Stag Do
When you are trying to pick where to go on a stag do, sometimes you can find yourself wanting to go abroad, but discovering that there are practical reasons that you cannot do so – the most recent one I had to deal with was that the Stag had no passport and we didn't have the money or time to get one sorted out for him! So where do you go if you want to go to a different country, but you don't have a passport?
Luckily for us, that option is obvious – Scotland. This majestic country feels entirely different from being in England, while still having the advantages of not being very far away! With that in mind, here are our top ten reasons why you should consider a Scottish Stag Do.
10) Great Scenery
Scenery is one of those things that lots of people say they don't care about, even more so when on a stag do. And I appreciate that, depending on the stag do you are organising, you may genuinely find that you don't see much scenery while you are there – particularly if you are choosing to stay in a city centre. However, even on the journey there, you'll be amazed by the beautiful views Scotland offers. Rolling hills, huge high peaks, rugged coastlines, waterfalls and more. It's also one of the few places you will go where the towns and cities seem to be like little islands within the countryside – its not like England where you find towns that meld into each other and just form miles on miles of urban sprawl – Scotland has much more defined areas of nature and city. A Scottish stag do definitely comes with a view!
9) Easily accessible
Options for travelling to a Scotland stag do are plentiful. If you are close enough, you can just get in the car and drive – an option that doesn't exist for any other countries you might be considering – or if not, there are plenty of coaches, trains and planes that will get you to where you want to go. A flight to Glasgow from the south coast takes less than an hour, and you don't have to deal with any of the faff at passport control either!
8) Choice of city or town
We have four different places that you can base yourself for your Scottish Stag do, and all of those have a different feel. Edinburgh is the capital of Scotland and is a great place to base yourself for a well-rounded, city based weekend. Glasgow is famous for its drinking, so hard-partying stag parties will often head that way. There's also Inverness and Aberdeen, both of which offer different feels again – Aberdeen is a smaller city lovingly set in the middle of nowhere, and Inverness is a town that really lets you embrace nature!
7) The Food
Famous Scottish food may not be everyone's first choice, but for those who like it (or are brave enough to try), the classics like haggis, neeps and tatties or cullen skink are culinary delights that you'll never forget. And if no-one wants to try those, you can at least all try a deep fried Mars Bar on your Scottish stag do!
6) Highland Games
One of the unique things that we can offer for a Scottish Stag Do is the mini Highland games. A competitive sporting event unlike anything else you've ever participated in, you'll try such traditional activities as Welly Wanging and Tossing the Caber, a perfect highlight to any weekend away in Scotland.
5) Wide range of activities
A Scottish Stag Do is not restricted to just the Highland Games by any means. As I've mentioned earlier, most of the Scottish stag do destinations are surrounded by beautiful scenery, rolling hills, turbulent rivers etc. This means that as well as the popular city or town based activities like Zorb Football, Paintball, Escape Rooms etc, there a huge array of outdoor sports available – White Water Rafting, Quad Biking, Fly Fishing, Surfing – however relaxing or adrenaline-fuelled you want this stag do to be, A Scotland stag do can easily provide for you.
4) Great Value for Money
Great Value for Money is something that stag dos are always keeping an eye out for. Even when you are planning something with a bigger budget, you still want to ensure that you can get the most bang for your buck. Well the good news is that Scotland will always provide that for you – you'll get much more for your money at any of our Scottish destinations than you would at a lot of the bigger cities in England and Europe.
3) Whiskey
Does this one really need explaining? The Scots make the best whiskeys, so going to Scotland means that your whiskey will be fresher and tastier than ever before. Plus if you are a big whiskey fan, then a distillery tour is always a great option as well on a Scottish stag do!
2) Girls with Scottish Accents
There is a universal truth that someone with a different accent from you is more alluring because of it. And while that's not quite true for every accent in the world, there is definitely something special about a girl with a lilting Scots accent – so when you are out on the town, not only will the locals be easy on the eyes, but also easy on the ears!
1) A Friendly Atmosphere
I mentioned this at the start of this article, but I'm bringing it up again because I think it is Scotland's biggest selling point. No matter which destination you decide to visit, Scottish people are inherently friendly and the atmosphere in all of their cities is a much more relaxed one that you might find in somewhere like London. While I know there are Scottish stereotypes that might make you question this (such as a drunken Scotsman giving someone a 'Glasgow Kiss') these are very much in the minority – and to be honest, you'd have to wind them up something rotten to get to that stage! By and large, Scotland offers such a hospitable and lovely attitude to visitors, that you'll find yourself enamoured with the place very quickly indeed!
And that's our top ten reasons for you to have a Scottish Stag do. If that's "peaked" your interest, let us know and we'll tailor make your perfect Scottish stag do package.
The Stag and Hen Experience has been creating the best stag weekends away for over 12 years, so, if you're looking to plan a stag weekend package anywhere in the UK or abroad, get in touch on
01202 566100
or via this email address
naomi@staghenexp.co.uk
and one of our expert stag do organizers will help you put together a fantastic stag do for you and your group.