Socially Distant Hen Weekends
You can still have a get together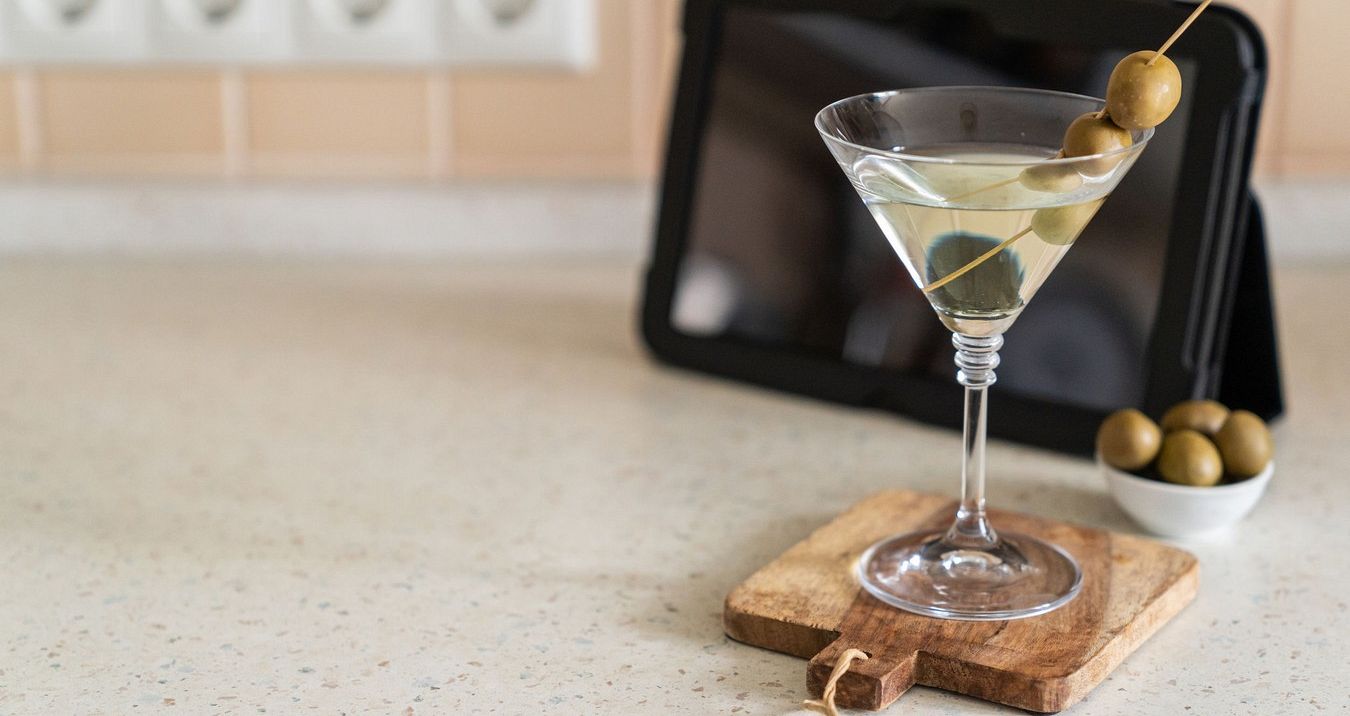 8 GAMES YOU CAN PLAY OVER ZOOM/SOCIALS
We know that contact-free hen dos can be tricky to organise and, given recent happenings, you might have found yourself facing a bit of a change in your plans.
A big positive to come out of being indoors more recently is that lots of us have got to grips with technology – technophobe relatives are getting to grips with their socials, and there are now more ways to stay connected. It's really great if you're planning for a group, because now you can get everyone together on one call and the fun can really start.
If you're looking for something you can all do from the comfort of your own homes, here are some suggestions for Zoom group hen weekend activities for you to get stuck into.
ZOOM SCAVENGER HUNT
Quick, who can find the most wedding-themed items in two minutes? This one can be fun as long as nobody accidentally drags their laptops off the sofa in their rush to get going! Participants who can't go running about their house can do a written-down version, or perhaps get the kids or other half involved. You can change the categories too – how about the first person or team to grab something yellow, something that floats, something you can't eat raw.
GROOVY GRID QUIZ
To play this fantastic hen do activity, everyone will need a piece of paper split into a grid: 6x6 or 8x8 works well, because then there will be plenty of answers and the quiz won't be too long. Put a big X in the very top left corner – you don't want to fill that one in by accident!
To fill in line of squares along the top, get your teams or participants to pick a letter of the alphabet.
To fill in the line of squares down the left hand side, get your teams or participants to pick random categories. Pick anything you like: bands from the 80s, things you'd find at the seaside, musicals… You could always pick these ahead of time – why not pick some wedding themes from below:
THINGS THE BRIDE WOULD WEAR
HEN DO ACTIVITIES
WEDDING BOUQUET FLOWERS
WEDDING DISCO SONGS
HONEYMOON DESTINATIONS
FAVOURITE HEN WEEKEND COCKTAILS
KAMA SUTRA POSITIONS
Now set the timer for ten minutes and get everybody muted, as it's time to fill in those grids! For each category down the side, you need an answer in each square beginning with the letter of the alphabet. When the time is up, teams win one point for every filled-in square (if you're hosting, you might want to play judge to avoid any minor squabbles!). The aim of the game is to get the most unique answers: anyone with the same answer as anyone else must scribble out that square and neither gets the point! The winner is the team or player with the most points.
DRESS FOR THE OCCASION
This is another one that can be organised ahead of time, and you could even do it if you're just having a group call, as it makes for a fun ice-breaker!
The aim is simple: dress your best. You could either get people in their best wedding outfits, dress up as your favourite celebs, or just stick on your most comfy pyjamas or onesie! Let the bride decide who wore it best and the winner will get an organised prize/bragging rights.
SPOT THE DIFFERENCE
This game works well if you think ahead, and pick a few people who don't mind showing off part of their living space – I know I for one would appreciate a few hours' notice to hide the pizza boxes/hundreds of toys!
Willing volunteers would need to point their camera at their room, wall, tabletop, or bookshelves to the rest of the group for two minutes, then stop their video or cover their camera while they move items around. Players have then got another two minutes to spot the differences.
Let your imagination run wild: you could change one thing at a time or several, you can take things away, turn them upside down or just jumble them around, especially if you've got backdrop bookshelves or a wall full or pictures. You don't even have to use your whole room, you could just point your webcam at a tray or tabletop full of random items, and then take one or two away and juggle the tray around while your camera is blocked.
If you're smart with Photoshop, you could even ask for some wedding/party photos, and then use an emoji or something similar to cover up part of the photo and have the others guess what you've covered up. A great fun test towards the end of the hen night after everyones had a celebrationary hen party glass of wine or two!
CHAT BOX VOWS
As the name suggests, you'll need the chat box for this game – so make sure everyone knows what it is and how to use it!
The host (or the bride, if she's up for it) reads out a short paragraph with creative BLANKS added in. The first person to type a word or phrase into the chat box fills that blank. Things could get funny, silly or even saucy quite quickly! You could do 'fastest answer wins' to fill in the blanks, or you could get the reader to decide. At the end, the reader has to read the full story, blanks filled in, with the straightest face possible. We've made a story up to get you started:
"My dearly beloved, when I look at your gorgeous BLANK, it fills me with BLANK. From the moment I BLANKED you, I knew we would be BLANK. It fills me with joy to have my best BLANK forever by my side. You are the one who always makes me BLANK, and I'm so happy you chose to be my BLANK for the rest of our lives. I promise to always BLANK your favourite BLANK, and I will never BLANK when it comes to the bedroom. BLANK to be yours, your loving BLANK."
"The wedding of the century takes place between the beautiful (BRIDE'S NAME) and the wonderful (PARTNER'S NAME). For their first date, they went to a restaurant that served BLANK, because (BRIDE) fancied a bit of BLANK. (BRIDE) looked beautiful dressed in a BLANK with a glorious BLANK on her head. (PARTNER) wanted to be prepared for the evening, so they brought a BLANK. (PARTNER) knew (BRIDE) was the one for them when they saw her BLANK. (BRIDE) fell deeply in love with (PARTNER) when they showed her their BLANK. After their meal, they decided to go for a moonlit BLANK, so they jumped into a taxi. Since then, they've been closer than BLANK. (BRIDE) can't wait for her wedding night, where she hopes for a BLANK. We wish them many years of bliss and our advice to them is to never forget BLANK!"
If you don't fancy playing with the chat box, you could always send this along to people beforehand and then get the bride to read them out on the call – you could even remove the names and get her to guess who wrote what!
OUR SURVEY SAYS…
As you might have guessed, this game is based on the Family Fortunes format, where you have to guess the five top answers in a question category. For this one, you could make the bride the centre of attention by getting her top five answers, or you could even switch things up and get her partner to offer theirs so the bride can join in the fun.
Give whoever you choose a topic (once again, we've thought up some wedding-related ones for you), and they have to write five answers. Keep the answers confidential, and then give the teams one minute to write their own five answers. The teams get a point for every one of their answers that matches – to make it more competitive, you could eliminate the players or teams with the fewest right answers, so that you end up with an overall game winner!
Some category ideas:
THINGS YOU FIND ON THE WEDDING TOP TABLE
PEOPLE IN THE BRIDAL PARTY
THINGS MENTIONED IN THE BEST MAN'S SPEECH
WEDDING CAKE FLAVOURS
THINGS YOU'LL HEAR THE REGISTRAR SAY
FAMOUS FICTIONAL MARRIED COUPLES
ZOOM CHAT BINGO
There's always a few teething problems with a group zoom call… so why not get some extra fun out of the awkwardness? Here's a little bingo card which you can send to everyone on the call, and the first to fill theirs out and shout BINGO! is the lucky hen do winner.
FORBIDDEN WORDS
This is another one you can play throughout the call as you do other things. Make up a list of common words you're likely to hear. They are now 'forbidden' and if anyone says them, they have to pay: take a shot, tell a truth, go on mute/turn video off for two minutes, the punishment can be as cruel and unusual as you dare!
We've thought of some forbidden words for you, but you can make up your own. If you want to make the game tricky, start off with the top row of words first, then once everybody is used to avoiding them, add the next set of banned words. Soon they'll be tripping over their own tongues, especially if drinks are involved! This really gets the hen party (and the wine) flowing!
I'd like to wish everyone who is planning a wedding or event this year the very best – there may be a whole new set of challenges ahead, but with the right planning you can still have an amazing time.
If you are looking at escaping on a hen weekend package from June, get in touch and one of our hen weekend organisers can help you orgainse the perfeect hen weekend package to your nad your group.