Southampton Stag Do
A great stag do destination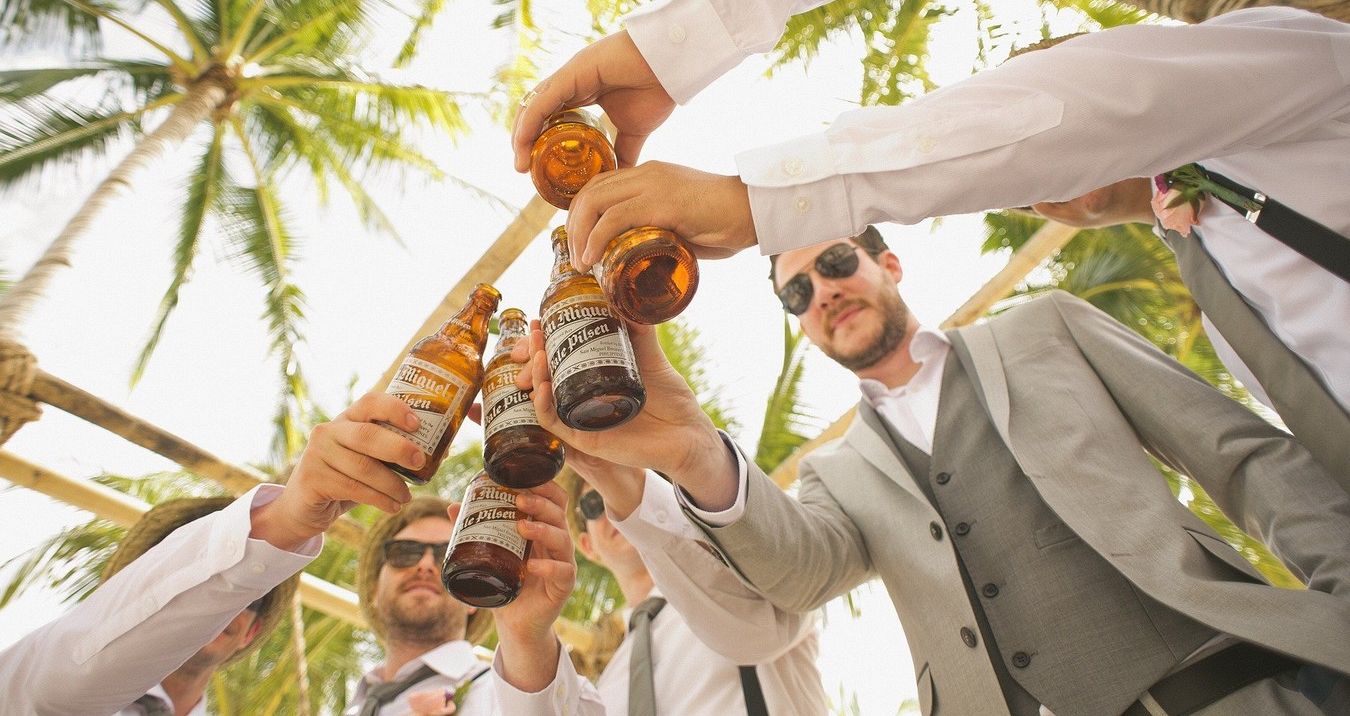 My Stag Do in Southampton
Southampton has become something of a second home to me over the last decade – I met my bride-to-be there, I had some of my best nights out there, and a selection of my friends live there. So when I got engaged and my best man Harvey started to ask me where I wanted my stag do to take place, there was only one real option. A Southampton stag do. There is something special about having your stag in one of your favourite places of all time, so for me the question wasn't where we go, but what were we going to do when we got there?
In order to keep the surprise intact, however, I chose not to find out what we were doing beforehand. Instead, Harvey planned the whole thing and I knew nothing until he pulled up in his car to pick me up for our Southampton stag do blowout! A whole weekend of fun with the lads. It takes about an hour to get to Southampton from my house, which gave me enough time to drink a beer and chat away with Harvey before we arrived at our stag do destination. I'll admit, when we pulled up at a standard chain hotel and no-one had arrived, I was a little disappointed. I just assumed that we'd beaten all of the other lads there, and that they would be along soon. Harvey went to get us checked in and soon returned, telling me to follow him up to the room.
Once we opened the door, the first surprise of the weekend sprung into action – everyone was in the room waiting for me! I couldn't believe that they'd managed to squeeze ten other lads into the room (it was a bit crowded!), but it was amazing to see everyone in one room. Harvey then told me that I had twenty minutes before we were heading out the door to our first Southampton stag do activity. Excited, I got myself ready and headed down to the car.
After a short drive, I'm surprised to see that we are rocking up somewhere that looks completely unlike anywhere you'd go for a stag do activity – a random sports hall in the middle of nowhere, I was thining wtf are we doing?? As soon as we go inside though, I discovered what was going on, we were playing Zorb Football! I'd seen videos of this stag do activity before but never done it, I was so excited to get myself shoved into an inflatable ball and try and play football – and it's exactly as much fun as it sounds. You end up bouncing around all over the place, trying desperately to kick a ball that you can barely see. It's a testament to how strange an activity it is that those of us who play football regularly were pretty rubbish at it, whereas my mate Ollie who has no interest in football whatsoever, was easily the top scorer and had the time of his life, helps if you are pretty stacked in the weight department!! The one who ate all the pies was like a brick shithouse! A perfect Southampton stag weekend activity.
After an intense hour of playing Zorb Football, we made our way back to the stag weekend hotel and all had showers and got cleaned up. Soon we were all off out, stopping at a well known hut that sells Pizza for a big meal before heading off to find all the best pubs and bars that we could. Since I've been drinking in Southampton many times (and a couple of the lads on the stag were locals), we already knew of some favourite spots to hit, although we'd been recommended a couple of new ones too. As always on a lads night out, drinks were drunk quickly, shots were bought, and the whole thing turned into a mad night, ending in a cheesy nightclub that I'd never have gone into sober, but was an absolute blast! A proper stag do in Southampton
The next morning we got up and, once everyone was semi conscious, we went off to a nearby cheap pub for breakfast. A full English and a pint! Perfect Southampton stag do brekkie! After feeding we were all feeling pretty good (especially considering the amount we had drunk the night before), which was a good thing given the next activity we were off to do. We all went off down to the seafront and I was astonished to see a row of jetskis in front of us. Harvey had outdone himself and booked us all some time on jetskis (complete with instructor for those who had never touched one before!)
Jetskiing is an amazing stag weekend activity – I'd highly recommend it. There's honestly nothing better than riding one through the water, splashing your way across the sea – it's refreshing and adrenaline fuelled all at the same time! But we weren't done yet. Jetskiing was only the first of two activities that Harvey had booked up for us on our Southampton stag weekend – the other being quad biking! Yet another motorised activity, like a surf and turf! but one that feels so different to the jetskiing that it made the whole day have a kind of epic stag weekend feel!
After those two activities, we all needed a bit of rest, relaxation and cleaning up, so it was back to the hotel for showers and a change of clothes, and then a pint or two in the nearby pub before we went off for another night on the town. Just like the night before, we found ourselves visiting a large number of bars and pubs, with lots of drinks on the go. And then, we ended the night at a huge nightclub with multiple rooms, playing all different kinds of music – whatever people wanted, they could find and dance to it.
And then, when the club closed, we got back to the hotel to go to sleep, well most of us – Dave disappeared for a couple of hours, but it seems as if he just got tired and fell asleep on a bench and then eventually found his own way back!
The next morning we had yet another breakfast at the cheap pub next door and everyone chatted about what a great time we had all had. After a lot of bacon and several cups of coffee, the lads who were driving felt confident enough to get behind the wheel and we all made our way home, the end of a perfect Southampton stag do.
The Stag and Hen Experience has been creating the best stag weekends away for over 12 years, so, if you're looking to plan a stag weekend package anywhere in the UK or abroad, get in touch on 01202 566100 or via this email address naomi@staghenexp.co.uk and one of our expert stag do organizers will help you put together a fantastic stag do for you and your group.